How Brands Are Benefitting from Esports – Q&A with Minute Media
by Lindsay Rowntree on 7th Jun 2018 in News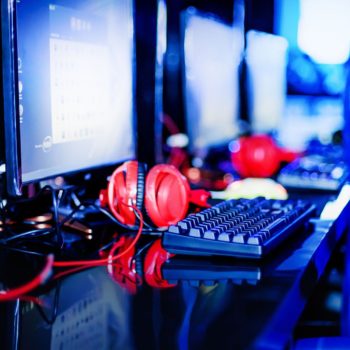 Once considered TV's last safe bastion, the world of live sports is facing disruption. Ratings have dropped, subscriptions have fallen, and digital platforms continue to take an increasing share of eyeballs. Confronted with an ageing demographic, it's no surprise rights holders and sports teams are moving into esports to counter declining ratings and attract younger audiences. For brands, this represents an exciting opportunity – the variety of players, teams, stories, and narratives offer many opportunities to be relevant. Duncan McMonagle, SVP & GM, Esports, Minute Media, tells TheGamingEconomy what brands need to understand before committing into the industry; why aligning your brand to a particular game is critical; and how campaigns are activated and across which platforms.
TheGamingEconomy: Why would a brand want to invest in esports?
Duncan McMonagle: Esports attracts a broadly (but not exclusively) young demographic, which is becoming increasingly difficult to reach – especially through traditional sports, which continue to experience ageing demographics. Further, esports is still very nascent as an industry, and brand spend significantly trails engagement, which means there is huge first-mover advantage to be potentially gained in essential verticals for those who commit early.
What do brands need to consider before they start?
As a first step, brands have to think about aligning their target consumers with game titles that have a similar audience. Games attract different demographics, and from different countries and regions, so brands need to understand the demography of those who play and follow the game titles in order to maximise relevance.
What makes the esports audience different, where can you find them, and how do brands ensure they are maximising their investment?
Esports fans are not where brands traditionally expect to find them. Our fan-focused DBLTAP research paper found that our users are more likely to be using Twitch for streaming content, YouTube for video-on-demand (VOD) browsing, and Discord, a free voice and tech chat for gamers, to communicate. So, you need to tailor and optimise content and messaging to these specific platforms in order to stay authentic.
What types of advertising opportunities exist within esports and how do brands choose what is right for them?
Brands have a number of ways to engage in esports – whether it is through sponsorship of an event, team, or players, creation of branded content, or developing their own branded video and social channels that connect directly with audiences. Some big brands have entered the event space with the likes of HP and Intel sponsoring the Overwatch League and non-endemics like Mercedes with ESL events. These opportunities provide long-term benefits for both brands and events.
Others brands choose to engage directly with fans through authentic branded content, such as Warner Bros and Dr Pepper working with us at DBLTAP to create content that will land well, but weaves in their brand communications strategy. Experiential and direct-to-consumer activations are also becoming key to events, such as DreamHack, that also incorporate festivals helping brands to activate on the ground.
The esports universe is very fragmented, from teams, fans, and gamers, through to competitions and organisers – how do brands find their audiences?
Brands either need to do their own research or work with partners who can help them navigate the ecosystem. Traditional sports and media agencies are starting to find their feet in esports, but partnering with established events and publishers will be key for the next couple of years. It's estimated over 100 brands got involved in esports in the last 12 months, to varying degrees of success. Our belief is the ones that chose strong partners generally did well, whereas some others didn't manage to land as well.
Esports is still relatively small, but growing rapidly. How do you see it evolving? And why is it important for brands to grab the opportunity now?
The esports audience, as a whole, is already significant. However, investment has flooded in over the last 12 months enabling team and event organisers to mature and build sustainable business models. Some brands we speak with have been a little risk-averse, given that esports isn't widely understood well at present and a lack of transparency on ROI. The industry as a whole is now focused on providing improved targeting and measurement for brands that are on par with traditional sports; and, therefore, sponsorship valuations are also on the rise. So, those who move now have much to gain.
This content was originally published in TheGamingEconomy.com.
AdvertiserAudienceesportsGaming