Challenging Walled Gardens: Q&A with Adam Singolda, CEO, Taboola
by Sonja Kroll on 17th Jul 2018 in News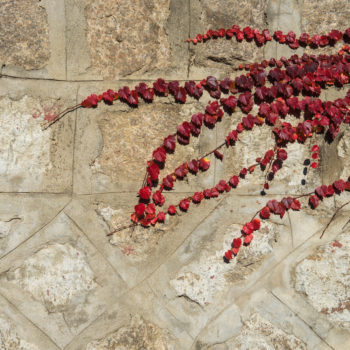 Content recommendation specialists Taboola have just celebrated 10 years in business. Among other things, ExchangeWire talks to Adam Singolda (pictured below), founder and CEO, Taboola, about the development of the company, the David vs Goliath fight against walled gardens, and the impact of GDPR on the advertising industry.
ExchangeWire: Taboola announced projected revenue of USD$1bn (£754.98m) this year. To what do you owe your success?
Adam Singolda: We have been in the discovery/recommendation industry for 10 years and our business has evolved a lot over the years. We now power 450 billion content recommendations monthly and enable brands and publishers to connect with almost half of the world's internet users.
A few of the growth engines that helped Taboola grow include the launch of our video offering as part of Taboola Feed, which is a way to give users the same experience that they are used to when discovering new things on social, including video, products, etc. Earlier this year, we announced that our Self Service platform has reached a USD$100m (£75.5m) run rate within a year. We also launched Data Marketplace to give our brands and advertisers access to data to better optimise.
Taboola is also a very global company, with 17 offices now, and nearly 1,000 people around the world.
How do you protect brand safety while operating on such a large scale?
Taboola now reaches 86% of all desktop users in the UK alone – and we absolutely don't underestimate the task of protecting brand safety. I believe we're doing a good job being ahead of the curve on this one. Here are few things we're doing:
We have a robust content review team – currently more than 40 people monitoring 30+ languages – dedicated to reviewing over a million pieces of content each month to ensure our platform remains brand safe. Additionally, we have strong partnerships with leading companies in the space, that together help drive the industry forward – companies like IAB, Moat, TAG, Integral Ad Science, Double Verify, and others.
For brands and marketers, we provide an opportunity to be recommended side by side to some of the most premium and innovative journalistic publishers, such as The Independent, USA Today, and Bloomberg.
Video is fast becoming the go-to advertising channel. What type of content and video formats work best?
In-feed video has quickly become a chosen format for brands and publishers adopting video. It's crucial for brands and publishers alike to deliver non-intrusive video ads that enhance the user experience, without interfering with the content they are currently engaging with. By placing in-feed videos after the conclusion of an article, you grab users in the perfect mind frame – when they are ready to engage and looking to discover the next piece of content.
The key to engaging users via video is intelligent storytelling. Brands should deploy stunning visuals with impactful messages, and take inspiration from filming genres, as well as target the right audience. Some people like videos, and some will never ever want to watch one.
You've been quoted in the media as saying Taboola is a direct alternative to Facebook and Google – how are you challenging the walled gardens?
We're not quite there yet and there is a lot to learn from these companies and others. We do want to create an alternative and scalable opportunity for brands to be able to bring real budgets into the open web and enable quality journalism. At the same time, we want to work with publishers and diversify their dependency on traffic sources and generate revenue from a few companies. Remember that Taboola is not a consumer brand, so our only motivation is for our partners to grow – they grow, we grow, and vice versa.
We have brought social media style content discovery to the open web with the Taboola Feed, which helps users spend time on the open web. We want users to read more content they may like, discover more videos and products, as well as increase the monetisation opportunity for publishers. We enable advertisers to reach over a billion users across thousands of premium websites, in a user-friendly and brand-safe manner, and we help brands and marketers gain access to data and insights that are traditionally locked behind the walled gardens.
How do you think GDPR will transform the advertising industry?
We expect it will usher in a new era of transparency, trust, and safety – which we believe, in the long run, will only be beneficial for the industry. We spent significant time and resources to prepare for it and to collaborate with our partners and others in the industry to learn from each other. Because GDPR offers users new opportunities to 'opt-in' to receive personalised ads and give consent to using their data, in the long run, it has provided the digital advertising industry with an important opportunity to better understand the preferences of our audiences. We will better be able to create relevant experiences and drive higher revenue growth. We're already seeing good signs with programmatic recovering. In turn, this means that publishers and marketers may now become even more familiar with their audiences and what types of content they are most interested in and most likely to engage with.