Brands, Platforms & Data: The 21st Century Brand Imperative
by Lindsay Rowntree on 18th Jul 2018 in News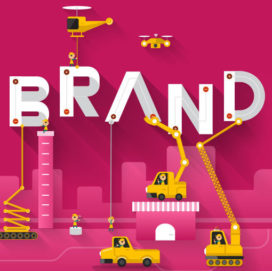 Wendy Hogan, CX and marketing strategy director, Oracle, and board member of The Marketing Society, shares her thoughts on why we need to stop referring to brands as advertisers, in the new age of direct-to-customer relationships.
At #ATSS18 a few weeks ago, I was struck by the constant use, throughout the day by various panelists, of the generic term 'advertiser'. Having worked on Customer Experience at Oracle for two years now, I spend a lot of time talking to marketers, CX professionals, and business leaders about how to optimise their interactions with prospects and customers to deliver revenue, margin, and/or cost efficiencies for their business. Advertising certainly forms a part of that equation; however from my observations, really smart brands optimise their top-of-funnel investments to adapt to what's been recently coined 'DTC' or 'Direct to Consumer'.
Earlier this year, the IAB released a manifest titled "The 21st Century Brand Economy".  This is a comprehensive study on new business models and how emerging platforms, powered by data, are driving disruption in the digital age. Luma Partners and Terry Kawaja expanded on this at the State of Digital Media 2018, showcasing how DTC was pioneered by gaming companies, then utility apps, now brands, and even publishers are figuring out how to adopt this mindset, and leverage technology and digital access to build first-party data sets, enriched by second-party relationships and third-party, data-marketplace access.
Many of the brands referenced in the DTC decks hail from Asia, such as the gaming companies. In the apps space, the next iteration is in progress. For example, those investing heavily in building an install base at scale – Careem, Grab, GoJek, and Ola in the ride sharing space; iFlix and Netflix in entertainment, either independently or in partnership with the telcos, each of whom are also likely racing to figure out how to best leverage their relationships with their large install base – Axiata, Reliance Jio, Singtel, Telkomsel and many more. No doubt modelled more heavily on Tencent's WeChat than Facebook or Google, most of these companies are likely building out multi-service platforms, placing data at the centre to become the core customer experience for the rising middle class in these mostly emerging digital economies. For example, this week's announcement from Grab that they've surpassed 100 million app downloads and are now a platform for brand partners, or a quick glance at GoJek's Wikipedia product list clearly outlines the ambition:

According to eMarketer, 50% of the world's new internet users in 2018 will be from APAC, and over 50% of the world's 4G connections will be in APAC by 2020. Couple that with the falling cost of smartphones and data plans, the younger working populations and the rising middle class. For CMOs and business leaders in this region, the DTC opportunity is immense. The reality though, is that most brands are not sure of the value of the data they have and are struggling to connect data from across the business, to derive insight and activate that into their communications. While most banks, broadcasters, and retailers do not currently consider a ride-sharing service such as Grab or GoJek a competitor today, it's incumbent on them to figure out how to leverage their own unique customer relationships to avoid being disintermediated and beholden to a new platform master. The top three advertiser categories in most markets have traditionally been banks, telcos and retailers. Imagine a scenario where each of these category leaders figures out how to decouple their PII (personally identifiable information) and leverage the scale of their install base into the cloud, thereby addressing the current asymmetry of information that sits with traditional walled gardens, closing the O2O (offline-to-online) attribution gap, and creating new business models and customer experiences in the process.
As brands adjust to a customer experience-driven business model, they're discovering that connecting data to intelligence enables agility, reliability, and a consistent view of who to target, convert and retain across the entire customer lifecycle. It also enables a brand marketer to think far beyond advertising in how they achieve business outcomes and drive sustainable consumer growth.