Create Unified Tech Platform to Make Data Visible: Q&A with Kevin Carl, Radisson Hotel Group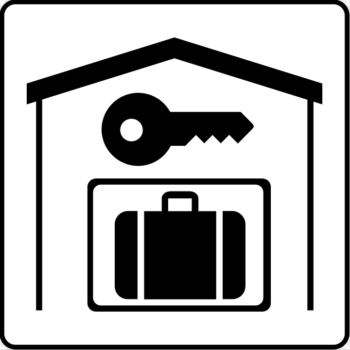 Perplexed by the lack of a single global view of its available space inventory, Radisson Hotel Group began drawing the blueprint for a fully integrated unified technology platform that it says will create "memorable experiences and personalised touches".
Dubbed 'EMMA', the centralised platform will facilitate core hotel functions including reservations, guest loyalty, and point-of-sale, explains Kevin Carl, Radisson Hotel Group's executive vice president and global chief information officer (CIO).
In this Q&A with RetailTechNews, Carl discusses the role of EMMA in boosting operational efficiencies and revenue, as well as improving guest services, and how the hotel group balances the need for customer data to deliver more tailored experience with the need to safeguard user privacy.
RetailTechnews: What are your key priorities as Radisson Hotel Group's CIO?
Kevin Carl: My first priority is to deliver on our commitments to advance our business capabilities for our guests, owners, and shareholders. As we have charted a bold transformational course, this requires great organisational discipline and focus. As new business conditions change, and opportunities arise, we may need to change our tack, but my priority is to continue to stay focused on our destination. We have a strong leadership team with advisory and steering committees that review both our progress as well as new opportunities to maintain alignment and focus.
Another of my top priorities in the organisation is to move technology from the engine room to the crow's nest and chart that course. Technology has moved beyond just being an enabler and supporter of the business. Technology, in many cases, now drives the business. That said, the use of and cost of technology must make good business sense.
We recently created a group that engages with our functional business leaders to advise on technology developments relevant to their business areas. This partnership is intended to advance those initiatives that make the best business sense and reduce organisational churn around that those that do not.
As we change our technological underpinnings, we are evolving the IT organisation – changing our methods of operating, partnering with world-class technology and service providers, and growing and investing in our people. We are massively increasing the output of our organisation as we deliver on our transformation. We value the technology partners we are working with, and they value our deep knowledge and understanding of our business and our own ecosystem. By working closely together in a 'badgeless society', all focused on the same goal, our team members are gaining new skills and are reinvigorated and dedicated to achieving joint success.
Tell us about this new platform that you're building, EMMA.
EMMA is a unified technology platform, designed to encompass all aspects of the hotel business. It will provide end-to-end capabilities with the goal of improving operational efficiencies and increasing revenue growth, in addition to enhancing guest services.
Scheduled to roll out in the latter half of 2019, EMMA will encompass core hotel functions as reservations, property management, revenue management, guest loyalty, point-of-sale, meetings and events, food and beverage, business intelligence, analytics, and performance reporting.
The platform is expected to include fully integrated customer relationship management (CRM) capabilities to manage accounts, guests, and marketing campaigns. It will provide more transparency into the group sales process and enable meeting planners to book space and catering directly online.
One of the intended benefits of EMMA is the ability to quickly deploy new features, where required to meet demand, across our portfolio of EMMA-enabled hotels. As a unified platform, it will have fewer third-party contact points and enable us to be a one-stop shop for service, support, and billing. As a cloud-based platform, there will be less hardware to buy, upgrade, and maintain.
How exactly does it help create 'memorable experiences and personalised touches', as touted?
EMMA will provide access to extensive data on guest preferences, providing a 360-degree view of our guest's relationships on an individual level. Profile information regarding past stays and purchases will enable each Radisson hotel to create a more relevant and personalised guest experience.
There will also be more options for loyalty members to redeem points for products and services during their stay. Of course, with the constantly evolving legal landscape regarding use of guest data, we remain focused and committed to keeping our policies and procedures aligned with these requirements.
What are customers asking for today that Radisson is finding it challenging to provide, and why?
As a simple example, I recently visited our properties and met with owners in India. Meetings, events, and weddings are a very important part of our business. Yet, today, we lack a single global view of our event space inventory, so a guest looking to book a wedding cannot see our event space online. If one property is booked for the desired dates, we are challenged to offer an alternative in the market.
This is what EMMA aims to resolve, by enabling all our inventory to be visible and searchable, so we will be able to offer alternative event space with regards to availability, alternative dates, and so on. This allows us, at the portfolio level, to help our hotels win business that might have otherwise gone to a local market competitor. Customers get ease of use and owners get more business. It's a win-win.
There's been much focus on the value of data. What kind of customer data does Radisson track and what kind of insights are extracted from this data to facilitate the hotel's decision making?
Data we can, or in some cases must, collect is based upon business and legal requirements. And, increasingly, optional data elements are collected based on customer consent and direction.
The concept of 'data as a platform' or 'data as a strategic asset' has been around for a while. While anonymised data can provide statistical insight for relevant or targeted recommendations, customer experience data can help us create moments in the customer experience that matter. This can allow us to present customers with options, wherever they are staying with us, that are relevant and meaningful.
How do you balance the need for such data to provide more tailored customer experience with the need to ensure user privacy is safeguarded, as well as data regulatory compliance?
The balance is achieved by full transparency with the customer. The customer data we have is provided by the customer with their explicit consent, which aligns with privacy legislation such as GDPR (General Data Privacy Regulation).
In some cases, this may mean that some customers may not be able to take full advantage of these personalised experiences that we can offer them. So, while we need to design for this, we also want to enable magical experiences for those who do proactively opt-in.
How are you integrating AI (artificial intelligence) and machine learning, and other emerging technologies, with Radisson's overall business strategy?
Twenty-five or so years ago, companies invested in strategic platforms for internal use. Today, consumers buy increasingly sophisticated mobile devices and consumer devices that allow small companies and individuals to create other new technologies and experiences for consumer use – and much more rapidly and cheaply, and with greater reach than ever before.
These have become platforms for the people. So, these consumer technologies are influencing how customers view technology and setting expectations of how they can and want to interact with brands. This democratisation of platforms means that consumers – our guests – are exposed to new experiences and ways of interacting with brands. This also means consumer technology is where the innovations have been happening.
We are investing close to the guest and are intensely focused now in our investments in giving consumers the experience choice they expect. We are uniting these under EMMA, which will be the backbone of our future data-powered innovation and enable our hotels to fulfil these delightful experiences guests tell us they want.
AI and machine learning require interactions and data to make them relevant, as with chatbots, for example. EMMA will provide the data backbone for the next stage of our innovation journey and give us an important foundation for our own future plans with AI and machine learning.
Omnichannel and offline-to-online experiences have been a key focus for the retail industry. What are the various customer touchpoints Radisson currently offers and how do you work to provide a single, unified view of customers across the different channels?
We operate web, mobile, mobile app, call centre, on-property technologies, and call centres, amongst others. These offer a variety of options and means for our guests to engage with us. A key focus of EMMA is to have one global view of that specific guest, and their interactions with us. Because it is an integrated platform and will be supporting all these different touchpoints by default, EMMA will provide unified view of the customer across channels.
We believe this simplification of our technology environment will be the most powerful force behind making customer interactions into moments that define their experience with us – moments that truly matter.This content was originally published in RetailTechNews.
Customer ExperienceDataIn-storeLoyaltyOmnichannelPersonalisation