What Is Holding Programmatic Back from Mainstream Dominance?
by Lindsay Rowntree on 6th Sep 2018 in News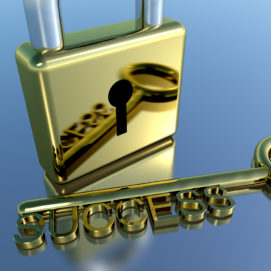 At first glance, programmatic holds a dominant position in the advertising ecosystem, with escalating spend expected to reach £4.5 bn in the UK next year, representing almost 85% of digital display. In this piece for ExchangeWire, Tim Webster, CSO and co-founder, The Exchange Lab, explores why, despite programmatic investment consistently increasing, it's still being held back from fully dominating ad spend.
Taking into account digital advertising as a whole, programmatic plays a far less significant role, with just 28% of global digital budgets spent programmatically, according to the World Federation of Advertisers. There is clear intention and enthusiasm for the adoption of programmatic, with more than three-quarters of multinationals intending to increase spend on emerging programmatic channels, such as Advanced TV and digital out-of-home, but opportunities are still relatively limited.
This begs the question: What is holding programmatic back from mainstream dominance across all channels?
Fragmented TV
The infrastructure of TV advertising is a significant block to programmatic; and evolving that framework will take time. There are different methods to deliver big-screen formats, from 'traditional' linear TV to set-top boxes and online streaming services, and this fragmentation means the infrastructure is not currently built to support automation. There are signs that TV is moving in the right direction, but this will take time to scale.
Siloed & flawed data
Businesses have access to an abundance of data from disparate sources, including first, second and third parties, but aggregating this data and using it to generate relevant insight to drive programmatic performance across multiple channels is challenging. Frequently siloed and inaccurate data from different devices means programmatic cannot achieve its full potential. To market to audiences effectively, companies need a robust data stack, which combines and translates data sources into a common language. Many technologies operate within this space, but none are fulfilling all that is required, and further development is necessary. GDPR compliance has made the task of aggregating data harder, which may lead to some marketers being overly cautious.
In addition, performance data used to optimise programmatic campaigns is often flawed. For instance, programmatic algorithms are fed using data within demand-side platforms (DSPs), which only measure their own activities and give a restricted view of outcomes, rather than using data supplied by ad servers or attribution partners that have a more holistic view across channels.
Programmatic is only as good as the data that feeds it; so to get the most out of the media – and therefore drive optimum return on investment – marketers need to maximise data quality and accessibility. This has been made even harder by walled garden ecosystems, which restrict access to the valuable data that informs attribution and performance, while also limiting which third-party vendors clients can work with.
Lack of transparency
The complex nature of the programmatic ecosystem has caused many concerns around transparency. For marketers, there can be a lack of visibility in the different fees applied by agency partners and tech providers in the supply chain, as well as limited understanding of where ads are served. This has resulted in a lack of trust, which has not been helped by the rise in concerns over fraudulent activity, poor viewability, and brand safety.
While some programmatic providers have always operated transparently, media coverage of programmatic issues has now caused the entire industry to focus on making programmatic easier to scrutinise. Disclosed contracts are becoming more common, making fee structures clearer, and 45% of marketers report they now have a have a fully transparent relationship with their programmatic partners.
Change of culture & DNA
To gain greater control, some marketers want to move programmatic in-house, which would allow them to gain more control and transparency. Yet this route is often too costly and complex for most businesses, largely due to a lack of programmatic expertise internally and available in the market. Campaign research indicates fewer than 30% of marketers currently have a programmatic team or internal specialist; and 42% say their company doesn't have the talent or specialist knowledge to bring programmatic advertising in-house.
For programmatic to be adopted successfully, it needs to become part of an organisation's marketing DNA, from the ground up. Currently there aren't enough people with programmatic understanding at all levels, and that is holding it back.
For programmatic to become truly mainstream, advancements to the infrastructure of TV, improvements in data management and measurement, less reliance on restrictive walled gardens, and an increase in programmatic knowledge across organisations, are all elements that need to be in place.