The Tech Giants Are Coming: How Google Will Work with Out-of-Home
by Lindsay Rowntree on 18th Sep 2018 in News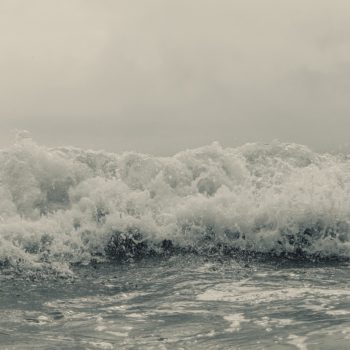 It will have come as little surprise to those in the Out-of-Home (OOH) industry when, last month, it was reported that Google was set to enter the outdoor market in Germany. Last week, in Asia, the tech giant put its intention into action, announcing a partnership with outdoor media owner Asiaray in Hong Kong. In this piece for ExchangeWire, Adrian Witter, head of digital, Kinetic, explains why he believes this is just the beginning for Google, but that it won't be an easy ride.
It's likely that Google's presence in these markets is just the beginning. With the digital market long plagued by concerns around brand safety and transparency, pivoting towards traditional media, such as radio, TV and OOH, is an astute business move. It's also reflective of bigger shifts in the market towards a cross-channel approach – Google's commitment to this approach was evidenced at the company's marketing live event earlier this year. However, for all the scale of Google's data sets, there remains a question mark over how it will slot into the out-of-home market – and what it means for existing specialist agencies.
Google's journey towards traditional media began earlier this year, with the launch of programmatic audio ads with the likes of Spotify and SoundCloud. Their commitment to a broader spectrum of media was further signalled by the subsequent rebranding of DoubleClick (a sonic reference to the 'click-through' of an online ad) to the markedly more media agnostic, Google Ads – a move which sought to help marketers 'connect the dots' of their media strategy with one tool.
Simultaneously, traditional mediums including TV, radio, and OOH have been thriving, with the latest AA/WARC Expenditure report recording strong positive growth for all three. For out-of-home in particular, there's also a digital acceleration taking place beneath the surface. Digital out-of-home (DOOH) has repeatedly emerged as the second-fastest growing medium after mobile in recent years; and in Q4 2017, it finally crossed the threshold to contribute 50% of OOH spend.
However, this growth into digital hasn't been plagued with the same concerns over brand safety and ad fraud as we've seen with online media. If you book a slot on a digital billboard, brands can be confident in the quality, safety, and visibility of their placement – after all, OOH's strength lies in its striking visuals, physical stature, and location-specific inventory.
It's location that Google wants to trade on, too. At the time of its Google Ads rebrand, the company highlighted that the way advertisers reach users has changed since the advent of mobile; Google searches with a combination of the words 'open', 'now', and 'near me' have increased by over 200% in two years; and OOH is the perfect medium to capitalise on these micro-moments on the ground.
In return for buying OOH inventory through Google's platform, advertisers will be rewarded with access to the company's impressive locational datasets, bringing a scale hitherto unseen in the out-of-home market. Beyond targeting, Google data could also be used as a measurement tool, gauging campaign success by looking at search uplift within a pre-determined locale, tracking footfall to stores, or through brand surveys online.
It's important to note, however, that not only is all this already possible – Google's only differentiation would be the offer of a single stack – but it would remain an additive to, and not a replacement for, existing OOH measurement. ROUTE audience measurement remains the gold-standard of measure for the OOH industry in the UK, precisely because it is geared to take into account the all the peculiarities of the medium.
Whilst Google would merely be repurposing their existing online data, ROUTE measurement analyses everything from 'likelihood to see' (based on eye tracking), to the size, format, and location of a site to determine its value. Moreover, as a Joint Industry Currency (JIC), ROUTE data comes with a quality assurance that demands transparency and objectivity, and is underwritten by the key players within the industry, from advertisers and agencies, to the media owners themselves. In markets where there isn't a well-established JIC for measurement, players like Google or telecommunications companies will find it easier to enter the market.
In the UK, however, the existing ecosystem of players could yet change – depending on how exactly Google enters the market. Whilst we won't know until it happens, the most likely scenario is that Google will choose to own software rather than hardware, as it has done with its Android offering in the past. Such an approach would be preferable for the industry, dampening the threat of a 'walled garden' and allowing media owners to maintain the standard of their industry. The alternative is a Google monopoly on both programmatic buying and a large selection of OOH inventory.
In either future, access to the expertise of out-of-home media agencies will be crucial if advertisers want to extract value and optimise spend. After all, for all the talk of digital, traditional paper-and-paste inventory still accounts for 90% of total inventory; and effective brand campaigns combine both types of inventory to drive brand fame alongside sales. Failing to draw on the OOH-specific knowledge media agencies have runs the risks of dumbing down the medium and losing valuable ad spend to sites that have had their value attributed incorrectly.
With Google already making moves in the space, and UK-market entry expected in the next year or so, it won't be long until other tech giants look to show their hand as well. In Asia, for example, Alibaba has joined Google in the OOH market. The tech innovation they bring will undoubtedly be a boon for the OOH industry, which has thus far inched towards a programmatic ecosystem. Nevertheless, it's OOH's traditional strengths that have seen Google take an interest in the first instance. If we want a bright future, Google should approach OOH with a clean slate, leaving historical issues with digital behind, and fulfilling the role of elevating the industry with sustained tech innovation in already high-quality media.