AU Broadcasters Looking to Build Briefing Portal; Alibaba Buys Stake in Digital Marketing Firm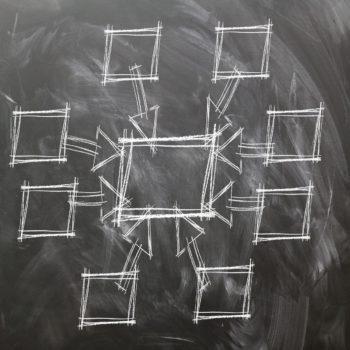 In this weekly segment, ExchangeWire sums up key industry updates on ad tech from around the Asia-Pacific region – and in this edition: AU Broadcasters Looking to Build Centralised Briefing Portal; APAC Luxury Online Ad Spend Grows 25%, Though Print Remains Primary Channel; Alibaba Buys Stake in Digital Marketing Firm; Amobee Outbids Auction Competitors to Acquire Videology Assets; and Tencent Leads China Subscription OTT Video. 
AU Broadcasters Looking to Build Centralised Briefing Portal
A group of free-to-air and pay TV broadcasters in Australia are looking to build a centralised briefing portal, that integrates their various trading platforms, to allow advertisers and agencies to brief them on campaigns and buy inventory via a single location.
And they have engaged Accenture's advisory firm IBB Consulting to help identify a tech vendor to develop the portal.
Seven West Media, Foxtel, Nine Entertainment, Network Ten, and Multi-Channel Network (MCN) also brought in industry body ThinkTV to drive the initiative on their behalf.
The briefing portal was touted to streamline details for fixed ad placements and automated TV spot trading, allowing media buyers to log in and provide details of their campaigns through a centralised dashboard. The goal here was to remove the need for advertisers to brief each broadcaster repeatedly.
IBB had put up a request for proposal that would give selected vendors until the third quarter of 2018 to respond. The portal would not operate as a centralised ad-trading platform, so each network still would run their own trading system.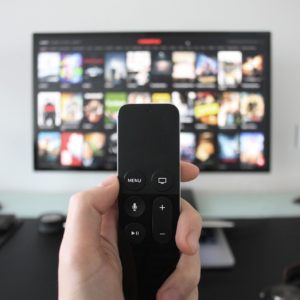 ThinkTV CEO Kim Portrate said: "This solution will deliver scale and work flow efficiencies for advertisers, agencies, and broadcasters and work has begun in earnest to deliver it. It is a complex project and we are consulting media agencies and advertisers to ensure it meets their needs."
Nine's chief sales officer Michael Stephenson added that the portal would make the process of briefing and buying TV inventory simpler, since it integrated into the broadcasters' various systems, driving greater efficiency for their clients.
MCN CEO Mark Frain said: "It will provide agencies and clients a single location for all TV briefs, which will increase efficiency, save time, and ease the transactional barriers for the whole TV buying marketplace."
APAC Luxury Online Ad Spend Grows 25%, Though Print Remains Primary Channel
While print remained the primary channel for luxury advertising spend last year, online luxury ads clocked a 25% growth rate in Asia-Pacific.
Print accounted for 33% of luxury ad spend in the region in 2017, said Sizmek, citing data insights from ads served and tracked on its platform, which supported marketing activities of 61 luxury brands in Australia, China, Hong Kong, and Taiwan. The ad platform touched more than 300 billion recorded impressions, from portals and mainstream vertical media, of which 14 billion specifically were for the luxury sector.
Luxury brands traditionally have invested heavily in print ads, particularly high-end lifestyle magazines, but have begun moving ad dollars to digital channels as consumers spent more time consuming content online.
China and Taiwan have seen consistent growth in online luxury ad spending since 2013, and continued to move towards digital platforms last year.
But, while luxury brands were moving to digital in 2017, concerns around brand safety and exclusivity were still a mainstay, pushing these advertisers to control their digital inventory buys. As such, they appeared reluctant to adopt programmatic, with 97% of total impressions served on Sizmek's platform via direct publishers.
By the end of 2018, however, the ad-tech vendor projected that digital would account for 31% of total ad spend in the region's luxury sector.
Alibaba Buys Stake in Digital Marketing Firm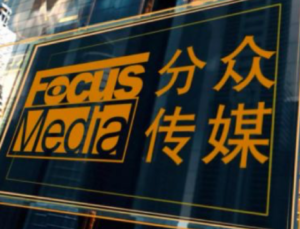 Alibaba Group has acquired a 6.62% stake in Shanghai-based digital marketing company Focus Media Information Technology, for USD$1.43bn (£1.09bn), and will further increase its share over the next year.
The Chinese internet giant said, in a filing to the New York Stock Exchange, that it hoped to explore new models of digital marketing through the investment. It also unveiled plans to purchase another 5% share in Focus Media within the next 12 months.
China's largest out-of-home (OOH) ad network, Focus Media, operates digital ad screens across 300 cities in the country including on streets, in subways, and in elevators, reaching 200 million middle-class consumers. Its midterm goal is to have five million terminals in 500 Chinese cities, reaching 500 million middle-class consumers.
In addition to its direct investment, Alibaba also would fork out USD$504.7m (£384.13m) for 10% in an entity controlled by Focus Media's founder and chairman Jason Jiang Nanchun, which owned 23.34% share of Focus Media.
Alibaba-affiliate New Retail Strategic Opportunities Fund also would acquire a 1.37% share in the OOH operator. Excluding the planned 5% purchase, these investments would total USD$2.23bn (£1.7bn) and give Alibaba a 10.32% stake in Focus Media.
Alibaba said the investment was part of its wider New Retail strategy, which melded online and offline commerce to offer a better user experience, while offering marketing tools and consumer analytics to merchants on its online marketplaces.
It also provided synergies with Alibaba's digital marketing unit Alimama, and enabled Alibaba to deliver new digital channels through which brands could sell and connect with consumers.
Amobee Outbids Auction Competitors to Acquire Videology Assets
Singtel's digital marketing subsidiary Amobee has acquired several assets from video advertising specialist Videology for USD$101m (£76.87m), after outbidding others in a court-supervised auction.
The acquisition includes Videology's technology platform, intellectual property, and other assets, with an estimated net book value of USD$5.3m (£4.03m). The court auction followed Videology's Chapter 11 restructuring proceedings.
Amobee said the asset acquisition would boost its omnichannel platform and help marketers meet increasing consumer demand for premium video and connected TV content.
Singtel's digital life group CEO Samba Natarajan added that it placed Amobee in a stronger position to capture global digital marketing opportunities with the convergence of TV and digital.
Amobee CEO Kim Perell said: "Television is the largest category of advertising spend; and the industry is in the early stages of TV and video advertising transformation. With the acquisition, Amobee will strengthen our omnichannel capabilities and continue to bring marketers next-generation solutions to reach and engage consumers on a global scale."
This acquisition is subject to court and regulatory approvals.
Tencent Leads China OTT Subscription Video Market
Tencent Video is leading China's subscription-based over-the-top (OTT) video market and expected to retain its pole position over the coming years.
Some 24% of digital video viewers in China will subscribe to the internet giant's video service this year, before climbing further to 29% by 2020, according to forecasts by eMarketer. The research firm said Tencent Video would fend off rivals, Baidu's iQiyi and Alibaba's Youku, which also dominated the local market.
eMarketer's forecasting director Shelleen Shum said: "As the race to gain a larger slice of viewer screen time heats up, all three major streaming players in China have invested billions to develop their own original programs and secure rights to exclusive content.
"Competition in China's growing OTT market, fuelled by growing internet connectivity and a broader shift towards internet entertainment, is cutthroat. As subscriber churn rates are high, content remains a critical part to improve user stickiness", Shum noted.
eMarketer said almost 229 million users in China would watch video via a subscription streaming service this year, surpassing traditional channels. The number of OTT subscribers would increase to more than a quarter of the Chinese population by 2022.
Ad TechAdvertisingAPACAustraliaChinaDigital MarketingMarketerMedia SpendOOHVideo