Moving from 'Device Specific' to 'Device Agnostic': Q&A with James Shepherd, M&C Saatchi Performance
by Lindsay Rowntree on 17th Oct 2018 in News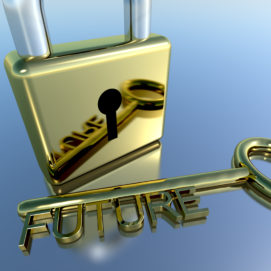 M&C Saatchi Mobile recently announced a change in direction, and a rebrand to M&C Saatchi Performance, reflecting the dramatic shift towards hyperconnectivity. ExchangeWire speaks with James Shepherd, managing partner, Growth, M&C Saatchi Performance, about the launch. 
ExchangeWire: Why is M&C Saatchi Mobile repositioning to M&C Saatchi Performance?
James Shepherd: Back in 2006, we had a firm belief that mobile was going to radically change marketing – and it did. In 2018, mobile alone doesn't accurately reflect what we do. Today's consumer is hyperconnected.
Hyperconnectivity is dramatically affecting human behaviour, revolutionising the way people work, shop, travel, and engage with friends and family. According to Ericsson, within two years there will be 31 billion internet-connected devices on the planet for a global population of 7.8 billion.
It is for this reason that we firmly believe now is the time for change. The change in name to M&C Saatchi Performance is a natural evolution for us, as we move from a device-specific to a device-agnostic approach.
Will this repositioning also mean an evolution on the services you offer clients and how you service them?
This is evolution not revolution. For years now, we have been delivering multi-channel performance strategies for our clients. We believe the name now reflects that. In this evolving space, our heritage in mobile is our USP. Mobile is what's driving growth in the digital economy; therefore, to reach and engage with today's consumer, a mobile-up approach is far better than a desktop-down one.
This is how we deliver performance marketing services to help brands grow in this hyperconnected age. We use a blend of scientific analysis of data and behavioural insights to enable us to precisely target audiences and deliver the right message, at the right time, on the right device.
What can your clients expect from this?
Brands are now beginning to embrace the hyperconnected consumer; however we are at the start of a long journey. Clients now have a strong appetite to test and invest, particularly as they wake up to the realisation that consumers have and utilise multiple digital touchpoints.
We will continue to manage campaign effectiveness with a relentless focus on optimising channels, content, formats, and placements. Our innovative strategies, underpinned by our data-centric approach, compelling creative, informed media buying, and advanced measurement modelling, will ensure we can deliver long-term and measurable business growth for our clients.
The word 'Performance' represents a clear signal that this is the direction brands need to head in to embrace consumer hyperconnectivity – do you think marketers who focus more on branding are starting to shift to this way of thinking and adopt a more 'performance branding' strategy?
Performance media, including search, social, and programmatic, has grown rapidly in the past decade. According to TUNE, 62% of Brand/Enterprise marketing budget is moving to performance. There are several reasons for this, including its flexibility, its increased marketing reach to the transparency of spend, and reduced marketing risk.
Mobile has officially surpassed desktop as the primary outlet for e-commerce shopping (55% to 45%). Performance marketing in the age of the hyperconnected consumer enables advertisers to control the offers and payouts mobile devices receive to achieve campaign success. Considering this, we will most certainly start to see brands embracing a more 'performance branding' strategy.
This shift feels like a clear statement that mobile shouldn't be viewed in isolation, and is no longer just a line on a media plan, but an integral part of a brand's marketing strategy – is this the case? How are brands making that shift in their mobile strategies?
Absolutely. I can't imagine a scenario where mobile wouldn't be integral to communicating a message to an audience, whatever the circumstance. But no channel should be first. The consumer should be. Start by understanding your client's business objectives, their KPIs, and their performance goals, and then work back from there. Understand audience and how you reach them efficiently and effectively, and then execute on the channels. This is planning-led buying, not buying-led planning. Otherwise, advertisers are risking the opportunity to forge a meaningful connection with the hyperconnected consumer.
Is the prevalence of data and the explosion of so many different data points allowing brand building in a way that wasn't possible before?
Vast data-capture opportunities have enabled marketers to utilise numerous unique pieces of information to adapt messaging by location, demographic, and behaviour, to create contextually relevant communications, in a way that we haven't seen before.