Teads & Adform Join Forces to Guarantee Premium Programmatic Outstream; AppNexus Offers Buyers Fee-Transparent Supply-Side Platform
by Romany Reagan on 14th Dec 2018 in News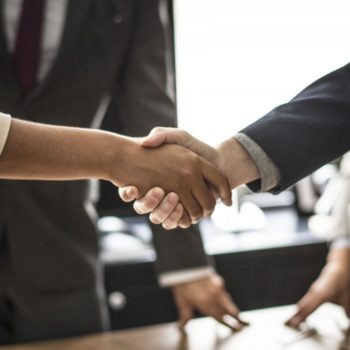 In this weekly segment, ExchangeWire sums up key industry updates on ad tech from around the European region – and in this edition: Teads & Adform Join Forces to Guarantee Premium Programmatic Outstream; AppNexus Offers Buyers Fee-Transparent Supply-Side Platform; Adnuntius Enriches Geotargeting Capabilities with Digital Element's IP Intelligence Solution; Pixability Launches First of its Kind Partner Programme to Enhance Cross-Channel Video Ad Campaigns; and Sovrn Holdings, Inc. Acquires VigLink to Expand Suite of Products & Services for Publishers.
Teads & Adform Join Forces to Guarantee Premium Programmatic Outstream
Teads announced Wednesday (12 December) its official partnership with Adform, one of the world's leading independent advertising technology platforms.
Teads will now have a direct integration with Adform's highly trusted programmatic buying platform. This integration enables Adform's agencies and advertisers to access Teads' quality cross-screen outstream inventory via an exclusive marketplace (PMP) with the world's largest quality publishers including: BBC, The Economist, The Washington Post, The Atlantic, Forbes, ESPN, Slate, Newsweek, Les Echos, El Pais, El Universal, and Nikkei, to name a few.
With outstream now the most popular digital video ad format in the UK – accounting for 52% of all video ad spend – there is a clear demand across Europe for this to be easily available programmatically. This new integration meets this demand, making new forms of inventory accessible to Adform buyers in Europe, North America, MENA, and APAC.
Hugues Templier, EMEA programmatic business development director at Teads.tv said: "We're delighted to broaden the scale of Teads' premium inventory through our integration with Adform. As one of the exclusive RTB buying platforms connected to Teads inventory, advertisers and agencies will have access to the world's best quality publishers through Adform, so they can be confident their ads will appear in viewable, brand-safe environments."
Rick Jones, SVP global revenue development at Adform added: "We're very excited to have finalised this direct integration with Teads, which enriches Adform's offering and will help our clients to find new opportunities to present to their customers high-impact messages in the right context. Teads has been able during these years to strengthen its offering at scale with high-quality inventory; and video itself is one of the main trending channels in our industry, so we're sure we'll all benefit from this new partnership."
AppNexus Offers Buyers Fee-Transparent Supply-Side Platform
AppNexus, a Xandr company and leader in advertising technology, announced Tuesday (11 December) that agreements with many direct publishers in the AppNexus marketplace and partnerships with third-party transparency companies have facilitated one of the programmatic advertising industry's first fee-transparent supply-side platforms (SSP), giving buyers an unprecedented level of visibility into technology fees.

Ryan Christensen, SVP, product, Xandr, comments: "Through our policies and partnerships, AppNexus is leading the charge to give advertisers increased transparency in the global marketplace. We want our buyers to know that when you transact on AppNexus supply, you have visibility into your working media dollars. AppNexus takes pride in being on the forefront of critical initiatives that instil trust in the supply chain and bring maximum visibility and benefit to our clients."
In Q4 of 2017, AppNexus began approaching direct publisher clients with agreements to offer transparency of their technology fees to buyers. The agreements, now representing 82% of transactions on direct sellers in the U.S., and 58% of transactions on direct sellers globally, give AppNexus permission to make seller technology fees on each impression available confidentially to buyers transacting with the AppNexus SSP.
Vincent Paolozzi, EVP, innovation, MAGNA, adds: "End-to-end fee transparency is now table stakes for an IPG exchange partnership as we head into 2019. Optimising this intelligence allows MAGNA to curate a market advantage by maximising client working media. We're thrilled that AppNexus is championing this initiative, and we take great confidence in partnering with the AppNexus SSP knowing we have access to such a high degree of transparent inventory."
Barry Dougan, VP, global display advertising, Microsoft, said: "As Microsoft continues to innovate in ways to help marketers achieve more, we're excited to offer technology fee transparency on our global, premium inventory through AppNexus, which we think will improve the overall experience for our buyers. Microsoft is committed to partnering with AppNexus in many industry-leading practices to ensure openness and trust between buyers, sellers, and technology providers."
Buyers can currently view seller technology fees on the AppNexus platform through third-party reporting. AppNexus integrates with transparency partners that track transactions through the supply chain, including Lucidity and AD/FIN, as well as Amino Payments, with whom AppNexus was the first advertising exchange to partner. Through these partnerships, buyers are able to review seller technology fees on their spend. Exposure of technology fees gives marketers and agencies the ability to monitor and make informed decisions about their media spend.
In addition to partnering with third-party transparency companies, AppNexus is piloting a proprietary fee transparency report to give marketers and agencies insight into seller technology fees across the AppNexus SSP.
Adnuntius Enriches Geotargeting Capabilities with Digital Element's IP Intelligence Solution
Digital Element, the global IP geolocation data and services provider, announced yesterday (13 December) that specialist online advertising and marketing platform, Adnuntius, has chosen its NetAcuity PulseTM technology to improve targeting capabilities for its global publishing and marketing clients.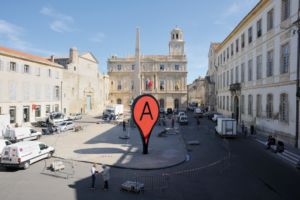 Adnuntius provides a holistic solution for data utilisation, programmatic buying and selling, and effective ad serving to clients internationally. By deploying Digital Element's NetAcuity Pulse IP intelligence, Adnuntius will achieve the highest level of geotargeting available for its clients, right down to a hyper-local postcode level. The identification of connection type and speed, mobile carrier, and internet service provider also helps Adnuntius' clients to effectively build highly accurate targeting profiles.
Stian Remaad, CEO and co-founder Adnuntius, comments: "We enable publishers and marketers to reach the right audience with the right ad in the right context. When a user goes to a webpage using Adnuntius technology, our data enables our clients to serve the most relevant ads using a range of parameters. The accuracy of our data is key to everything we do; and we seek out the best data partners in the industry to ensure we deliver the ultimate service to our clients. Digital Element is a market leader in the provision of IP geolocation data; and our previous experience of its services meant we were in no doubt they would be the right partner for us."
Digital Element's NetAcuity Pulse™ uses a network of IP location information derived from mobile devices, billions of on-device-location transactions, and internet routing infrastructure. This very precise – yet privacy-sensitive – global online targeting method is based on where a user is located and connected at a specific point in time, regardless of device. Information can include whether or not the connection is being made through a WiFi network, the user's point-in-time geographic location, and whether a home or business hotspot is in use. The benefits of using intelligent and precise targeting at scale include increased revenues, better return on investment, stronger brand loyalty, and improved consumer engagement.
Kate Owen, Digital Element's VP of Northern Europe adds: "Adnuntius must deliver the most effective personalised campaigns possible for its clients; and we're delighted to be able to help. Our highly accurate, valid, and reliable data enables the best targeting capabilities technically possible, while respecting and maintaining user anonymity. Advertisers and agencies have justifiably high expectations; and only by using the best data available can these be met. By getting that right, technically driven companies like Adnuntius can help their clients achieve high consumer engagement and response levels, and optimise overall campaign efficiency."
Adnuntius joins Digital Element's portfolio of high-profile clients, which includes: Adobe, Facebook, Pinterest, LinkedIn, Videology, Bidtheatre, Cxense, MediaMath, Adform, BBC, Discovery Networks, Platform161, Hubspot, Vibrant Media, Ogilvy, Voluum , Schibsted, and many others.
Pixability Launches First of its Kind Partner Programme to Enhance Cross-Channel Video Ad Campaigns
Pixability, the global leader in video advertising optimisation and insights across YouTube, Facebook, Instagram, and Connected TV, announced yesterday (13 December) the launch of its new Partner Connect Program. This program empowers Pixability's brand and agency customers by providing a curated marketplace of the world's leading video platforms, in addition to creative, data, and measurement solutions.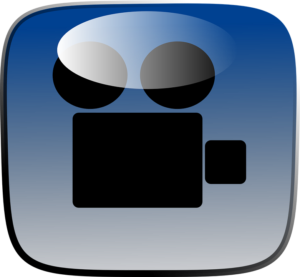 More and more, marketers are understanding that successful video strategies require a holistic approach to leveraging the best creative, targeting, reporting, and verification solutions that the industry offers. With the Partner Connect Program, video marketers can broaden their partnerships, extend their expertise, and isolate the right set of partners with an end-to-end solution that best furthers their video advertising objectives. Each partner was selected based on interoperability within the Pixability platform, and their best-in-class knowledge solving marketers' primary challenges.
Partners included in the Partner Connect Program include supply, data, measurement, and creative services partners:
Supply Partners: YouTube, Facebook, Instagram, and top Connected TV providers, together represent the largest source of video supply. These supply partners have proven they can empower marketers through innovative ad products and targeting options, and reach consumers in their favourite viewing environments – from mobile to the largest screen in the house.
Creative Partners: Big brands are increasingly finding that video ads created for TV aren't always effective across YouTube, social, and Connected TV channels. Pixability's partnership with creative partners including Celtra and VidMob can help marketers develop the video ad content that's designed to engage their core audiences on specific digital video domains.
Measurement and Data Partners: By leveraging Pixability's partnerships with leading measurement and data providers, including Oracle Data Cloud's Moat Measurement, DoubleVerify, IAS, Nielsen, and Experian, brands and agencies now have the ability to drive efficiencies and measure impact, while enabling marketers to gather deep insights on audience behaviour and video ad performance.

Patrick Jones, GVP and GM, partnerships, Oracle Data Cloud, comments: "Accurate measurement has become table stakes for advertising in the digital world. By connecting advertisers with the data and analytics available through Oracle Data Cloud's Moat Measurement, Pixability's Partner Connect Program will help advertisers dig deeper into the metrics that matter to their advertising strategy."
Greg Lieber, head of partnerships, VidMob, adds: "Creative is critical to the success of campaign performance and it's become absolutely essential for brands to make the right creative choices to power their digital video ad campaigns. VidMob is excited to be part of Pixability's Partner Connect Program to help advertisers nail creative and succeed in the paid environment."
To learn more about Pixability's Partner Connect Program, and to find out how it can empower your video advertising strategy, click here.
Sovrn Holdings, Inc., Acquires VigLink to Expand Suite of Products & Services for Publishers
Sovrn Holdings, Inc, a publisher-focused technology firm and programmatic advertising exchange that services more than 25,000 websites, announced yesterday (13 December) the acquisition of San Francisco-based VigLink. VigLink delivers revenue to publishers through content-driven commerce products that capitalise on consumer interest and intent. This acquisition complements the Sovrn suite of products and services, offering content creators more revenue-generating tools.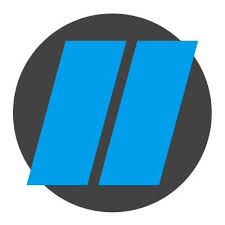 The Sovrn acquisition of VigLink will create one of the largest and most influential portfolios of publishers on the internet:
More than 50,000 independent sites

More than 250 million daily active consumers in reach

More than USD$1bn (£795.4m) in annual consumer purchase behaviour

Oliver Roup, founder and CEO, VigLink, comments: "VigLink was founded on the realisation that the value publishers deliver to audiences and advertisers is not adequately recognised. In Sovrn, we've found a partner that shares our view that publishers deserve better, and with the right tools they can do better. Together, we'll be able to bring more resources and more impact to that fight."
Walter Knapp, CEO, Sovr, conclues: "Sovrn and VigLink share a commitment to developing products and services that help publishers do more, learn more, and earn more. Publishers drive billions of dollars in purchasing behaviour annually, yet much of their revenue comes largely from advertising. This acquisition brings another important and fast-growing revenue stream to publishers of all shapes and sizes, enabling them to capitalise on the consumer interest and intent they've created. Furthermore, marketers will be able to reach the customers they want at every step of the purchasing journey."
GeotargetingProgrammaticSSPVideo