Singapore Firm Creates Marketplaces to Connect Business Owners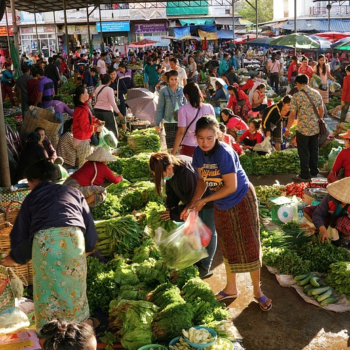 It started out with a desire to plug a gap in online payments, but Arcadier has since evolved to become a creator of marketplaces that aim to connect all kinds of businesses, big and small.
Founded in 2013, the Singapore company has helped build more than 7,000 online marketplaces across 130 markets, enabling all kinds of business owners to peddle their products and services including candles, chocolates, and even belly dancers.
Its three founders had left their former jobs at PayPal in a bid to plug what they saw was a gap in the online payments industry, where offline retailers needed help accessing these digital platforms.
However, as they began working with potential clients, they realised there was a greater urgency for marketplaces, recalled Arcadier's co-founder and CEO Dinuke Ranasinghe. His team was deploying the company's payment solution for one of its first customers in Latin America, which also needed a marketplace. So they helped build one for the customer and demand for the marketplace platform continued to grow, with clients calling in from Asia and North America.
By 2015, Arcadier no longer had the capacity to serve its growing client base, so it looked to the cloud and launched its marketplace solution on a software-as-a-service (SaaS) model, Ranasinghe said in an interview with RetailTechNews.
This was a deviation from other marketplace solutions in the market, which were mostly proprietary and typically built and designed from scratch, he noted. Likening the company to how Shopify had simplified the building of e-commerce stores by creating templates, he said Arcadier was "like the Shopify of marketplaces".
Ranasinghe said: "When we launched, we were overwhelmed by the [different] types of people who want to launch marketplaces. That's when we saw the need for hyper-local and hyper-vertical marketplaces."
He added that demand was moving away from large marketplaces that ran across multiple countries. Instead, business owners were looking to serve their local community, local geography, local state, or even suburb.
Demand for such marketplaces also resolved issues such as trust and delivery, he said, noting that services marketplaces accounted for some 40% of Arcadier's business. These included professional services, tutorial services, and sports coaching services. The other 60% of its business came from marketplaces peddling products ranging from candles, to surplus manufacturing parts, clothes, wines, and chocolates.
All of Arcadier's solutions are hosted on the cloud and customers pay a monthly subscription fee to access the various applications. Subscription charges are offered in four tiers and based on the features the customers want access to and the level of customisation they need for their site. Features include inventory management, customer communication, site design, and language support.
Arcadier uses Microsoft Azure as its primary cloud platform, but runs on Amazon Web Services as a backup, Ranasinghe said, adding that the company builds its applications on Microsoft's .Net web development platform, so running on Azure was the obvious choice.
Vertical business marketplaces and online exchanges were once championed in the early 2000s, but did not take off. Asked why he saw demand for such platforms growing today, Ranasinghe said centralised models of marketplaces were popular then, leading to the rise of "massive marketplaces" such as Amazon, Alibaba, eBay, and Rakuten.
These platforms were able to develop trust, selling access to a variety of goods alongside trust, feedback systems, and a buyers' guarantee.
The requirements on the wholesale of business-to-business (B2B) side, however, were different. He explained that this industry segment then was not ready to look at e-commerce as an efficient way of connecting buyers and sellers because they were saddled with incumbent processes, such as procurement, sourcing, and approval codes that had needed time to map out.
Furthermore, years of trust and relationships had been cultivated between suppliers and buyers, and few were willing to risk these ties to buy and sell online.
In comparison, business-to-consumer (B2C) commerce was simpler, where individuals made decisions based on what they saw, shipping cost, and whether they liked a retail brand or seller.
Over the years, the need for businesses to digitise their processes grew increasingly critical, especially amidst rising market competition. Ranasinghe explained: "They had to get smarter about sourcing and [implement more] efficient processes to bring cost down in terms of operations. So they had processes they needed to improve on and digitise as well."
These various factors drove companies to explore online marketplaces and, with technology from vendors such as Arcardier, they saw a way to manage their inventory and reach customers more effectively through these marketplaces, he said.
Quality and trust also can be established even on these online marketplaces, to which only buyers and sellers that have been authorised will be given access.
Online marketplace to help countries better source drug supplies
This was especially critical for the online platform Arcadier was developing for the United Nations Office for Project Services' (UNOPS) Defeat-NCD (Non-Communicable Disease) Partnership. The organisation was established in January this year to combat NCDs, such as diabetes and hypertension, which kill more than 41 million people a year, or 71% of all global deaths.
Through the online marketplace, UNOPS aimed to help low-resource countries come together and tap their collective buying power and demand to better source for NCD supplies, such as medicines, diagnostics, and equipment, from manufacturers. The private online marketplace also would ensure transparency and facilitate more efficient supply chain and manufacturing processes, bringing down prices of products and services.
According to Ranasinghe, only pre-approved suppliers and buyers, such as government agencies, procurement contractors, and non-government groups, would be able to access the marketplace to sell and source for supplies.
Slated for a pilot launch by the end of the first quarter in 2019, the platform will go live in at least six markets across Southeast Asia, Africa, Central Europe, and the Americas, he revealed. The infrastructure will be hosted on Azure across distributed data centres, with hubs located in Singapore, Australia, the U.S., and Europe.
The eventual goal would be to deploy the marketplace in 100 resource-poor countries over the next five years, he said, adding that Arcadier would provide training to help users access and transact in the marketplace.
Ranasinghe said: "The primary objective is to create greater access for these countries so they can find better, cheaper, and more consistently available products from an open market. It's not about beating down pharmaceutical suppliers, but about creating access for these nations, which previously might have access to just five suppliers, but can now potentially access 30 [through] the marketplace."
Poorer countries, for instance, might have access to just a handful of suppliers of insulin due to their limited resources, but there were almost 40 such suppliers available worldwide, he noted. So, by pooling their collective power as buyers, these nations could have access to more suppliers and at competitive prices.
The platform also offered suppliers access to markets they might not previously have access to, but they would have to go through a qualification process.
Only sellers that were pre-approved were able to participate and products had to be vetted before they could be listed in the marketplace. This enabled the UNOPS to ensure that the drugs and pharmaceutical supplies sold complied with global safety standards and regulations, Ranasinghe said.
Asked if there were any teething challenges, he noted that the marketplace would not operate on donor funds and, hence, had to run on a commercial model that was sustainable. Suppliers, for example, would be charged a commission on successful sales, he said, adding that establishing a framework that was self-sustainable was one of the early challenges Arcadier, alongside the UNOPS, had to resolve.
In addition, they had to ensure the marketplace would not only be scalable, but also be able to scale quickly, since the goal was to deploy it across 100 countries within five years. This had its own challenges, from an infrastructure standpoint, as well as technically in terms of operational support. He noted that, typically, not all resource-poor nations would have the necessary infrastructure to support an online marketplace.
To address such issues, his company was working with the UNOPS to identify countries that were suitable for the initial deployment.
Arcadier is developing the technology platform to manage the operations needed to keep the marketplace running, including financing, logistics, drug testing, and warehousing.
For instance, Ranasinghe said, it currently was exploring how its platform could track the testing process for drugs so this could be integrated with the marketplace and bring about more efficiencies in the supply chain. Notifications, for example, could be automatically sent as the drug passed each stage of the testing and approval process.
Arcadier also has been exploring the use of blockchain to facilitate such processes and to decentralise elements of marketplace processes to make these more effective, he said, adding that his team was keen to use components of blockchain to improve the company's core technology platform.
Ranasinghe said: "With blockchain, we can decentralise inventory. Think about a seller that joins one marketplace on our platform, there's no reason why this seller can't make their products available to be sold on other marketplaces running on our platform. So, ultimately, you'll have a network of networks."
This was a concept he said he was keen to explore to extract more yield for the thousands of marketplaces currently running on Arcadier. "Potentially, why can't your inventory [that you've made available on one marketplace] be distributed across these thousands of marketplaces? So you truly have a network effect in terms of business", he posited, adding that blockchain technology could be tapped to distribute inventory in a decentralised way and tag the inventory across multiple marketplaces.
"And we're not disavowing the owner of that one marketplace. We're simply giving them more inventory and access to more suppliers as well as more content", he said. "This is what we think can disrupt the e-commerce space."
The Singapore company last month unveiled plans to raise funds for Project ArcadierX, a blockchain-enabled platform it said was designed to facilitate discoverability across different marketplaces and ensure provenance in transactions.This content was originally published in RetailTechNews.
BlockchainDataE-CommercePayment