Weekly Focus APAC: Security Fear Drives Retailers Away From Digital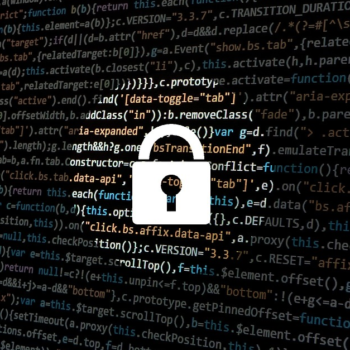 In this edition of Weekly Focus APAC: Security Fear Drives APAC Retailers Away From Digital; Singapore Online Firms Find Globalisation Tougher Now; Alibaba Puts Genie in BMW Partnership; and Citi Partners with MoneyBack to Offer Retail Conversion Programme in HK.
Security Fear Drives APAC Retailers Away From Digital
Three out of five retail businesses in Asia-Pacific say concerns about cybersecurity have hindered the progress of their digital transformation initiatives.
Their worries might be founded, as a cyberattack could cost an average of USD$18.7m (£14.56m) in direct and indirect economic loss for a large retail organisation with more than 500 employees, according to a Frost & Sullivan study commissioned by Microsoft.
These losses might be financial, as a result of a cybersecurity breach including fines and loss of productivity, as well as opportunity cost such as customer churn due to brand damage. Loss of customers, in fact, was projected to have the largest economic impact and could incur an indirect cost of USD$16.9m (£13.16m), revealed the survey, which polled 130 business and IT decision makers from the retail sector in Asia-Pacific, out of a total pool of 1,300 across all industries.
For mid-sized retailers, with between 250 and 500 employees, economic losses from a cybersecurity incident could clock an average of USD$47,000 (£36,592) per organisation.
In addition, cyberattacks had resulted in job losses for 74% of respondents in the past year. Some 27% acknowledged they had encountered a security incident, while 29% were not even sure because they had not checked. Web defacements, data exfiltration, and ransomware were the biggest concerns amongst those that had experienced a security event.
Regardless of the potential losses from a security breach, 26% that were impacted by a cyberattack considered implementing a cybersecurity strategy before embarking on a digital transformation initiative. The remaining 74% either confessed that security was an afterthought or did not consider it while planning their digital transformation initiatives.
The study also found that 43% of retailers regarded their cybersecurity strategy mainly as a means to safeguard against attacks. Some 22% saw cybersecurity as a business advantage and enabler for digital transformation.
Frost & Sullivan's cybersecurity industry principal, Kenny Yeo, said: "Trust is especially critical for retail organisations today as brand loyalty continues to erode in the digital era. If retail organisations do not have the reputation of being capable of protecting their customers' personal information and financial data, consumers will switch to another option in this hyper-competitive landscape. This is why retail organisations have the highest customer churn after a cybersecurity incident, compared to other vertical industries."
Singapore Online Firms Find Globalisation Tougher Now
At 88%, the Asian economy has the highest number of online businesses selling globally, but these companies also find it increasingly difficult to operate in multiple markets.
Some 74% of Singapore online companies planned to further expand their global presence in the coming years, with 46% planning to do so "dramatically", according to a study released by payments vendor Stripe. The survey polled more than 9,000 founders and senior executives across 15 markets worldwide and 10 industries, and defined online businesses as companies that accepted online payments and depended on online commerce as their primary revenue stream.
Some 53% of Singapore businesses that sold internationally had expanded to new markets within their first year, the study found.
According to Stripe, companies that expanded globally during their first year of operations grew 141% more quickly in terms of revenue and 15% more quickly in headcount, compared to those that took a longer time to globalise.
This impact was likely more evident in smaller domestic markets such as Singapore, it said.
The country's online companies, however, were the most pessimistic about their prospects overseas, with 61% believing it was tougher now to run a global business than it was five years ago.
Some 51% cited regulatory barriers as the biggest hurdle to globalisation, while 45% pointed to growing protectionism, and another 45% believed government tariffs were a barrier.
"While selling overseas is a revenue multiplier, inconsistent regulation and compliance rules across the world are driving up operating costs for businesses", the Stripe report said. It noted that 39% of Singapore businesses selling overseas spent SGD$68,800 (£39,563) to SGD$137,800 (£79,240) a year on compliance and regulatory issues.
Another 34% spent between SGD$137,800 (£79,240) and SGD$692,184 (£397,668). Furthermore, 71% said the amount spent on such activities was increasing.
Alibaba Puts Genie in BMW Partnership
Alibaba's A.I. Labs has inked a partnership to integrate its Tmall Genie voice assistant technology in BMW vehicles in China.
The feature will be available in selected models by year-end, enabling the automotive customers with Genie-compatible devices at home to access similar functions in their vehicle, according to Alibaba.
For example, they will be able to hear information on the latest movie listings, listen to their favourite playlist, and check the weather at their destination. The Genie software also will display text and image on the BMW vehicle's display screen.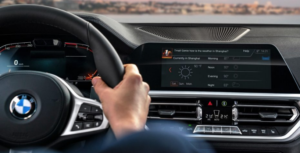 The announcement follows the integration of the BMW Connected platform with Alibaba's technology, which made its debut in China in December 2016. It currently is used by 1.5 million customers.
Alibaba A.I. Labs' head and vice president of Alibaba Group, Miffy Chen, said: "Amongst our collaboration with premium automakers, we are very glad that BMW will be the first premium auto brand to bring selected car models that fully integrate Tmall Genie to the China market. We look forward to working together with BMW to create a personalised mobility experience for its car customers in China."
BMW Group's senior vice president of digital services and products, Dieter May, added that the integration with Genie in BMW vehicles would expand the digital ecosystem and open up new possibilities that customers can access "quickly and safely" from their car.
May said: "This development sees BMW reaching a new milestone in China, in terms of intelligent connectivity between the customer's vehicle and their digital touchpoints."
Last year, Alibaba A.I. Labs launched their auto AI software, called 'AI+Car', which enables connected cars in China to link up with Tmall Genie through the cloud. This allows car owners to communicate with their Alibaba voice-assistant device at home, as well as monitor their car's status or activate certain operations, such as locking the car doors and calculating journey time.
More than five million units of Tmall Genie have been sold since its introduction in 2017, Alibaba said.
Citi Partners with MoneyBack to Offer Retail Conversion Programme in HK
Citi has unveiled an application programming interface (API) collaboration to enable its cardholders to convert their credit card points into MoneyBack points, which is a customer loyalty programme operated by health and beauty retailer, A.S. Watson Group.
Citi customers will be able to do so via the MoneyBack website or mobile app and convert the points for cash discounts, coupons, and product redemptions. These then can be used at more than 600 retail outlets in Hong Kong, where A.S. Watson's portfolio includes retail chains PARKnSHOP, Watsons, and Fortress.
Citi said it had published 37 APIs through its developer portal aimed at helping external partners build their service offerings.
Citibank's Hong Kong head of cards and unsecured lending, Lawrence Li, said: "Enabling customers to conveniently access our products and services in the digital ecosystems where they are active will continue to be our priority in 2019. We will achieve this by building partnerships with like-minded companies and fully leveraging the power of APIs."
To convert their credit card points to MoneyBack points, Citi customers can log into the MoneyBack website or app and select 'Convert Points'. They then need to input the last four digits of their Citi credit card for verification purposes before selecting the number of credit card points to convert.
Cardholders also will have to register with MoneyBack using the same mobile number that is registered with Citi.This content was originally published in RetailTechNews.
AIAlibabaChinaE-CommerceGoogleLoyaltyPaymentVoice assistant