DoubleVerify Acquires Leiki; GroupM UK Verified by ABC to JICWEBS Anti Ad-Fraud & Brand-Safety Principles
by Romany Reagan on 18th Jan 2019 in News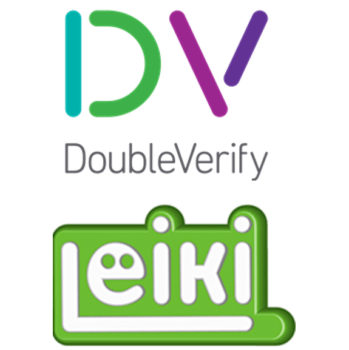 In this weekly segment, ExchangeWire sums up key industry updates on ad tech from around the European region – and in this edition: DoubleVerify Acquires Leiki; GroupM UK Verified by ABC to JICWEBS Anti Ad-Fraud & Brand-Safety Principles; Tappx Partners with Pixalate to Guard Against Connected TV/OTT Ad Fraud; Vivaldi Acquires Gravity Thinking; and GeoEdge First to Bring Real-Time Ad Security & Quality to Mobile In-App Environments
DoubleVerify Acquires Leiki
DoubleVerify, the leading independent provider of marketing measurement software and analytics, announced on Sunday (14 January) that it has acquired Leiki, Ltd., a leading contextual intelligence and content classification platform headquartered in Helsinki, Finland, and with operations across Europe. The transaction was completed as an all-cash, all-stock offer on 27 December, 2018.
The Leiki acquisition further strengthens DV's core global brand reputation capabilities, ensuring that brands advertising on the internet are matched with appropriate and relevant content. Leiki's semantic AI software engine provides high-definition analysis of any piece of text (e.g. complex news articles) or contextual video data. DoubleVerify uses content analysis data to protect brand reputation throughout the media transaction (pre- and post-bid) and to enable proactive contextual targeting of content aligned with a brand's equity or target audience profile.
The acquisition also brings a tenured team with specialised ontological expertise and deep relationships with brands and premium publishers internationally. Moreover, Leiki experts classify content in-language worldwide – helping DV address the brand reputation needs of its global customer base.
Commenting on the acquisition, Wayne Gattinella, DoubleVerify CEO, said: "Leiki's data-driven technology platform and advanced content classification expertise dovetail perfectly with DV's global brand reputation offering – a core competency since our company's inception over a decade ago. We are delighted to welcome the Leiki team – a uniquely talented group, who are experts in language ontology and content analysis."
Leiki CEO and founder, Dr Petrus Pennanen, added: "The entire Leiki team is thrilled to join forces with DoubleVerify – a rapidly expanding, global organisation with a best-in-class brand reputation solution. We are going to market with even stronger capabilities through close integration of Leiki's semantic technology and expertise with DV's industry-wide platform."
GroupM UK Verified by ABC to JICWEBS Anti Ad-Fraud & Brand-Safety Principles
GroupM UK, the world's leading media investment group, has achieved two JICWEBS Seals of Compliance, as verified by independent auditor ABC, demonstrating that the company has met industry-agreed standards to actively reduce the risk of both advertising misplacement (linked to the issue of brand safety) and exposure to advertising fraud.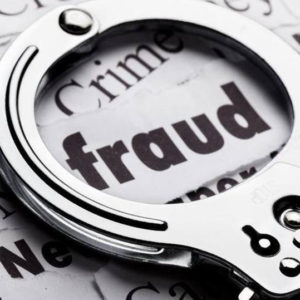 The JICWEBS Principles are industry-approved guidelines against which media buyers, publishers, or intermediaries can be verified. The aim of the Principles, and ABC's verification programme, is to promote confidence in the industry by demonstrating that companies like GroupM UK are providing targeted protection against some of the key issues affecting the online advertising industry.
JICs (Joint Industry Currencies) ABC and JICWEBS are supplying the online media industry with a trusted and robust currency on which media space can be bought and sold.
Stevan Randjelovic, brand safety manager, GroupM EMEA, comments: "At a time when brand safety and ad fraud remain core digital advertising challenges, we believe the industry should be committing to best industry practices and independent certification, which is the core mission of JICWEBS. We are pleased to receive our DTSG seal once again and obtain the anti-ad fraud accreditation for the first time – both applicable across all GroupM divisions. This not only demonstrates our commitment to media quality and integrity, but that we truly walk the talk."
Simon Redlich, chief executive, ABC, adds: "Congratulations to GroupM UK for achieving two JICWEBS Seals following verification by ABC. This recognises its compliance with the JICWEBS Principles for both anti-fraud and brand safety. GroupM UK is leading by example in demonstrating its commitment to a safer, more transparent digital ad trading environment."
For more information on ABC's Verification Services click here.
Tappx Partners with Pixalate to Guard Against Connected TV/OTT Ad Fraud
Tappx has partnered with Pixalate in order to offer advanced invalid traffic (IVT) detection technology for its over-the-top (OTT) services. The global Tappx solutions, which will be enhanced by Pixalate technology, includes 'Ad-Replacement' services for digital TV; 'Dynamic Ad Insertions' (DAI), digital TV ad time-slot detection and insertion of programmatic video ads; and 'Addressable TV' ads, which deliver targeted and personalised ads based on TV user interests.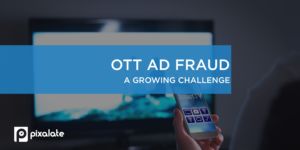 Traditionally speaking, OTT was a 'secure environment', typically set within the parameters of 'digital commercial sales' and championed by larger broadcasters and publishers. However, OTT has evolved over the years. There are a growing number of viral content platforms appearing each day across an ever-expanding app ecosystem. OTT advertising spend continues to grow at a rapid pace – Magna projects a 40% jump in 2018 – but the fragmented ecosystem has opened the door for fraudulent activity.
Jalal Nasir, Pixalate CEO, comments: "Marketers have expressed concerns over inventory quality and ad fraud in OTT; and our industry-first MRC accreditation directly addresses those challenges. OTT advertising is rapidly expanding; and as the industry's first solution for ad-fraud detection and prevention in OTT, Pixalate is ready to guard the growing investments."
José Manuel González Pacheco, advanced TV and audio advertising strategist and partnerships director, Tappx, adds: "The importance of trust and transparency, combined with the ability to control anti-fraudulent activities, directly correlates to a 'maximum priority' for advertising and content service providers. Pixalate brings outstanding protection to the Tappx portfolio of in-app programmatic solutions, and now we're pleased to utilise Pixalate MRC-accredited solutions for OTT. Pixalate has helped Tappx implement strategies that reduced IVT by blocking fraudulent apps and increasing app scale."
Vivaldi Acquires Gravity Thinking
Global strategy firm Vivaldi announced Wednesday (16 January) the acquisition of London-based award-winning digital creative agency Gravity Thinking – whose clients include Hyundai, Pizza Hut, and William Grant & Sons – as part of its drive to deliver tangible impact and proven growth strategies to clients.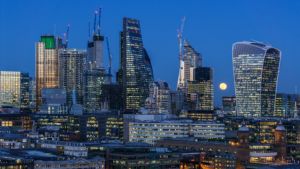 The deal adds Gravity's innovative social and digital marketing capabilities to Vivaldi's existing business, brand strategy, and data analytics offering, allowing the combined group to deliver strategies based on demonstrable impact, supported by first-rate customer journey analytics and brand funnel optimisation. The two companies are already working together on clients in the enterprise software, tourism, and retail sectors.
Gravity Thinking's managing partners Stephen Firth and Andrew Roberts will join Vivaldi's leadership team and continue to be based in London. All of Gravity Thinking's staff will be retained and will work closely with Vivaldi's global team across their nine offices, including New York, Chicago, Toronto, Buenos Aires, London, Zurich, and Munich.
Gravity Thinking was advised by leading growth and M&A advisors Waypoint Partners who supported the managing partners throughout the process, leveraging an acute understanding of the M&A landscape to bring the deal to completion.
The announcement caps a year of expansion, client growth, and new thought leadership for Vivaldi. The combined organisation, driven by an agile methodology to launch new ideas, concepts, and brands in the market, will be integral to delivering the company's flagship work on platform business models.
Tom Ajello, Vivaldi's global chief creative officer, comments: "Our industry still operates in silos. Yet people and brands have evolved – we are the only independent global player that has the passion and persistence to successfully merge what others have kept separated for too long."
Erich Joachimsthaler, Vivaldi founder and CEO, adds: "The deliberate integration of strategy expertise, award-winning creativity, and in-market activation is absolutely necessary in the new model of building brands. I'm looking forward to an exciting year ahead, bringing together these two companies that share similar views and cultures."
Gravity Thinking managing partner, Andrew Roberts, said: "We're thrilled to join the Vivaldi family and are inspired by their pioneering thought leadership on brand-building and growth. We are looking forward to working with them to bring growth strategies to life through in-market activation."
Founded in 2007 by managing partners, Andrew Roberts and Stephen Firth, Gravity Thinking has gained acclaim with many of the world's forward-looking brands for its unique storytelling and relentless focus on data, resulting in the delivery of innovative marketing and measurable social and digital activation.
Otto Stevens, partner at Waypoint Partners, concludes: "Vivaldi's acquisition of Gravity Thinking is smart, mutually beneficial, and has client interests at its core. Vivaldi has taken a significant step towards the development of deeper executional capabilities and strengthened its foothold in the European market; while Gravity has unlocked the potential for rapid growth and gained access to a new calibre of client. We're proud of our role in facilitating this deal."
Alongside Waypoint Partners, Gravity Thinking was advised on legal issues by Kemp Little, whilst Vivaldi used Humphreys Law for its legal and tax counsel.
GeoEdge First to Bring Real-Time Ad Security & Quality to Mobile In-App Environments
Despite a decrease in mobile threats in 2018, according to security firm Avast, the company reported a 49% increase in ad-based malware last year; and just last week, researchers at security provider Trend Micro discovered 85 different apps pushing adware to unsuspecting Android users.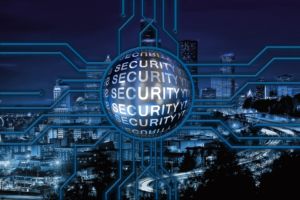 According to data from GeoEdge's real-time blocking, the majority of malicious and sexually offensive ads discovered over the last six months were on iOS and not Android.
To address the growing challenges of malicious and sexually offensive in-app ads, GeoEdge, the premier provider of ad security and verification solutions for the digital advertising ecosystem, released on Wednesday (16 January) its solution for in-app real-time blocking of malicious and inappropriate ads. This SDK is the digital marketplace's first available innovation for blocking bad ads in real time within the in-app environment.
With eMarketer projecting that two-thirds of programmatic ad budgets will go towards mobile next year (of which 90% will be bought programmatically), and with in-app growing much faster than the mobile web, publishers and app developers need to provide their users with the same protection and security on mobile that is provided on desktop. The digital industry has already seen advances like header bidding and ads.txt expand into mobile environments. However, up until now, security and ad quality in mobile have lagged behind the standards that have become customary on desktop.
GeoEdge brings mobile security and quality up to speed. Using the same proprietary, patent-pending technology that powers GeoEdge's widely adopted solutions for the broader web, it detects security issues, inappropriate and sexually offensive ad creative, and user experience issues at the pre-impression level delivered by any of the major mediator SDKs. The tool blocks the bad ad before it renders and replaces it with an alternate ad already verified as safe and appropriate. This allows publishers to protect their users without losing the revenue they rely on for the future of their business. GeoEdge technology identifies issues ranging from redirects, drive-by downloads, viruses, and malicious files, to adult content, pop-ups, and device vibrations. GeoEdge is unique among ad security and quality vendors in its ability to identify and block inappropriate ad creative in real time, rather than just identifying the security risks.
Poor-quality ads increase a site's bounce rate and lead to churn among a publisher's or app developer's users. By preserving the integrity of the in-app ad experience, publishers can more easily nurture their audiences, and provide them with quality, relevant content. Trusted and safe in-app environments promote loyalty, increase the lifetime value of the user, and drive greater overall revenue for the publisher and app developer.
GeoEdge presents developers with a mobile SDK that they can integrate directly into the app. It provides, via a web-based console, full reports on all activity the technology observes in the app environment. It also provides a BI view of data that can be visualised at the demand-source level.
This SDK solution is the logical next step in GeoEdge's long-standing mission to preserve user experience and to allow publishers to combat bad ads proactively. 
Amnon Siev, CEO, GeoEdge, comments: "By offering a Mediation SDK integrated with real-time blocking, GeoEdge is taming malicious and offensive ads and content on mobile by replacing the offending ads and content with safe ones, ensuring the revenue stream for app developers and a safe experience for users."
GeoEdge enables the supply side to focus on publishing. The company handles malicious and unsafe advertising so that publishers, app developers, and supply-side clients can focus on optimising their advertiser campaigns and provide better and more effective relations with their clients in the time saved. GeoEdge enabled clients to find a 90-95% reduction in complaints, through the elimination of offensive and malicious ads, and gain full transparency and visibility of their entire ad inventory beyond the blocked malicious ads, enabling better management of each partner's brand-safety needs.
Ad FraudAdvertiserBrand Safety