DMPs & CDPs Are Not Meant to Replace One Another: Q&A with Umberto Torrielli, SBDS
by Lindsay Rowntree on 11th Feb 2019 in News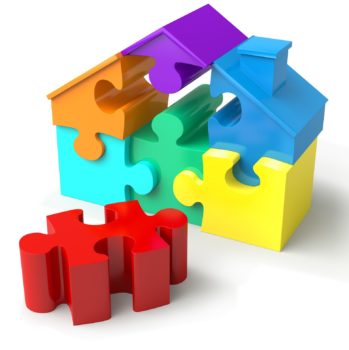 So, you've invested in a data technology platform. Now what? Speaking exclusively with ExchangeWire, Umberto Torrielli (pictured below), co-founder and managing partner, SBDS, explains the many business considerations for data technology investment, and why he and his partner founded a company to help from start to finish.
ExchangeWire: Why did you create a consultancy focusing on data technology platforms?
Umberto Torrielli: SBDS came from the realisation that there's a clear skillset gap in the market around helping publishers, marketers, and technology companies with data-activation and data-monetisation strategies. My partner, Simon Theakston, and I were both part of the BlueKai legacy team, prior to the Oracle acquisition, and we both worked on the DMP technology side for a number of years.
Being so close to clients during our time at BlueKai and Oracle made it apparent that they didn't, for the most part, have the necessary skillsets in-house to take advantage of their technology investments.
Additionally, in an increasingly competitive environment, platform vendors were shifting focus to more license sales while starting to pull back from providing complementary services, which just continued to increase the skillset gap in the market when it came to deploying, operating, and really extracting ROI out of these platforms and investments.
Our mission then was to become fully agnostic by upskilling across all the major data-tech platforms, which we define as platforms that enable companies to unify, analyse, activate, and realise the most out of their consumer data. Today, this typically means a DMP or CDP. We've certified ourselves across all the major platforms and hired platform-specific experts from the main providers. In this sense we're unique, because there's no other company that we know of which has the level and depth of expertise that we have across this very specific niche of our industry.
How do you work with your clients?
Our business is split into three different pillars. The first pillar is 'empower', which focuses on educating the client, (be it the marketer, publisher, or technology company) on the possibilities available to them with their data. We help them to understand what their technology stack looks like; look at their current data strategies; help them think through data-driven use cases and turn them into more of a data-driven organisation.
This could then potentially turn into an RFP process for data technology selection, which leads into our 'build' pillar: the technical implementation. SBDS deploys platforms on behalf of the vendors and the client, doing a full, end-to-end, technical onboarding and building out the required integrations.
This then blends into our final pillar: 'achieve', which is aimed at providing managed and consulting services, to ensure that our clients are seeing tangible ROI from their platform investments. We provide ongoing expert services to help craft data-driven strategy, operating the platform, training staff, as well as helping to recruit relevant people into the company, if necessary.
We recently produced some research, asking 100 UK CMOs their views on data technology platforms. Even though 78% had confirmed they had adopted the technology, 67% had experienced a 'DMP disaster' and were losing just shy of USD$1m (£772k) in revenue because they just don't have the right skillsets internally. And that's why we exist as a business.
What does your client portfolio look like? Do you tend to work with clients that already have a DMP, or similar, in place, or are these organisations at the start of their journey?
Our ideal candidate is at the very beginning of that journey, so we can take them through the three pillars. Having said that, at this point, especially in more mature markets, such as the UK, many of our clients already have a DMP in place. In some cases, we are brought in by vendors for clients that don't plan on renewing their license, either because they weren't seeing a tangible benefit from it, or because the person responsible for the technology left the organisation and it fell by the wayside.
From a vendor perspective, it's very valuable because they are tasked with hitting revenue numbers in terms of new sales, but there's also a large revenue component from maintaining renewals of these licenses. If we can help save the renewal pipeline, that's appealing to the vendors and hopefully we win a new client.
Ultimately, we can fit into the process at any point in time. As an example, one of our oldest clients brought us in to assess their DMP usage, as they weren't planning on renewing their licence. After consulting with us, they upgraded their licence and we still provide services to them today.
From education, deployment, right through to training, how long does the end-to-end process typically take?
Good question. I can give you a more definitive answer around implementation, as we have that down to an exact science and the process is similar across platforms, regardless of which vendor you use. The timeframe for full, end-to-end deployment can range from 6-12 weeks. We've created a measurement framework, which identifies high-impact outcomes such as cost savings on media or increased conversion rates tied to tangible numbers. We try to prove these quicks wins within 6-8 weeks, with a full roll-out within 12 weeks.
It's also dependent on the procurement cycles of the organisation and the appetite to buy a platform license. All in all, you're typically looking at a 3-6 month sales cycle for a DMP.
If we can slot in at some point during a vendor's typical six-month sales cycle, we can usually reduce the timeframe by a couple of months, by providing expert assistance to the client, such as workshops, strategy, and help them to build the business use case internally.
Who are the key stakeholders within your client organisations?
It depends on the company, but typically the decision maker in this scenario is going to be at the CMO level. It often comes from a new CMO being put in place in a large organisation, with their first priority increasingly tied to getting their data strategy into shape. The CMO will want to find a solution that will help to break down internal silos in terms of how data is structured, where it's sitting, and how the teams are using it, or not.
What are the main roadblocks for companies looking to invest in data technology?
There are both operational and technical roadblocks. On the operational side, either the company doesn't have the resources to deploy and manage the platform. SBDS, or the vendors themselves, will handle the deployment of the technology, but it can't be done in a complete silo; somebody on the business side needs to be involved in the project. Further to that, if there's nobody actively leveraging the platform once it's been deployed, there's just no value in it.
Another roadblock is lack of proof in the industry of the kind of value you get from a DMP, or similar, compared with a platform on the execution side of things, like a DSP, which is directly tied to media spend and conversions.
The DMP sits a step before that, as there's not a direct link to sales unless you build a strong attribution model. To this end, we are currently building a bespoke reporting platform and dashboard for our clients to show the value, as it doesn't exist in the market today.
From a technical standpoint, there have to be certain conditions in place for a DMP to be really effective. An SME probably won't get the right amount of value from a large DMP investment because it requires a minimum volume threshold to be really effective.
Is the CDP an evolution of the DMP and should organisations that have invested in DMPs now be switching to CDPs?
Our view is that the DMP and the CDP complement each other fully. We identify a couple of different areas where perhaps one technology is more suited than the other, if the budget only allows for one of these two platforms. But actually, they're not at all meant to replace one another. The DMP operates more as a legacy product, typically on a cookie basis, and it's designed for more traditional, programmatic-based buying, typical use cases being data-driven prospecting, audience profiling, etc. Obviously a DMP can't operate with PII at all, which is key in a post-GDPR world. Whereas a CDP, by nature, ingests PII and is actually meant to allow communication on a one-to-one basis in a much more efficient manner by having one single customer view across all your touchpoints. What the CDP is not really built for, which you can do in a DMP, is to deploy aggregate data segments across different channels. When integrated together, the two technologies cover all different types of execution and profiling that you would need.
Can data technology platforms help remove silos across different departments within an organisation?
Absolutely. This is one of the leading reasons why we engage with clients. We strongly believe that, when deployed correctly, these types of technologies enable frictionless communication between teams that otherwise wouldn't be communicating. It drives efficiencies within teams on a 'person' level, not just on a 'technology' level.

Silverbullet
Silverbullet Group, is a data and digital transformation company that delivers future-proofed solutions for a privacy-first, post-cookie era. The group's combination of technology and expert professional services encompasses first-party data strateg...
Powered by PressBox