TAG Launches New Anti-Piracy Initiative; Pub Ocean Introduces Industry-First Revenue Analytics Platform
by Romany Reagan on 15th Feb 2019 in News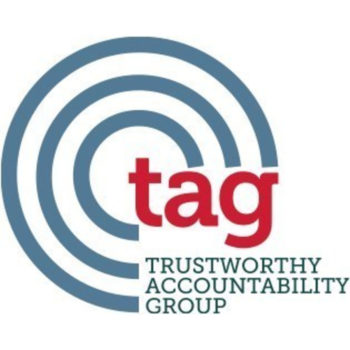 In this weekly segment, ExchangeWire sums up key industry updates on ad tech from around the European region – and in this edition: Trustworthy Accountability Group Launches New Anti-Piracy Initiative to Protect European Brands; Pub Ocean Introduces Industry-First Real-Time Revenue Analytics Platform for Digital Publishers; AT&T Consolidates its Open Programmatic Spend on the AppNexus DSP; Adjust Raises The Bar With A New Industry Standard In The Global Fight Against Mobile Ad Fraud; and IAS Earns IAB Tech Lab Service Excellence Award
Trustworthy Accountability Group Launches New Anti-Piracy Initiative to Protect European Brands
The Trustworthy Accountability Group (TAG), an advertising industry organisation that fights criminal activity in the digital advertising supply chain, launched Tuesday (12 February) Project Brand Integrity, a new initiative to protect European brands from association with illegal stolen content by alerting advertisers, or their agencies, to ads running on pirate sites in Europe. Project Brand Integrity will be implemented through a partnership with White Bullet, which will monitor and document ads on infringing sites, so the information can be shared by TAG with the advertiser or its agency.
A similar effort has existed in the U.S. since 2016, led by TAG and CreativeFuture, an organisation representing creatives in the copyright industries. That effort has successfully reduced the number of impressions on pirate content sites in the U.S. by more than 90% over two years, and it has eliminated all ads from premium brand advertisers on those sites.
Mike Zaneis, CEO of TAG, comments: "If you are a brand advertiser, the skull-and-crossbones isn't just a pirate movie trope. It accurately reflects the toxic danger of associating your brand with stolen content and criminal activities on pirate sites. Project Brand Integrity will serve as an early warning system for advertisers and their agencies, so we can alert them when their ads have run near stolen content and help them implement effective safeguards to prevent it from happening again. We are delighted to work with White Bullet to jointly enable this program, while advancing the European Commission's important work in this area."
Project Brand Integrity will help advertisers and their agencies avoid brand risk and damage by monitoring pirate sites and alerting them to the placement of their ads on those sites:
White Bullet, a Digital Advertising Assurance Provider

under the

TAG Certified Against Piracy Program,

will scan the top ad-supported infringing sites serving European markets, identifying any ads from reputable brands appearing on such sites.

White Bullet will capture screenshots of both the advertisement and the associated code to reveal all the entities responsible for placing the ad on the site. When a brand has notable ad exposure on infringing sites, White Bullet will notify TAG and provide an evidence package, including screenshots and the advertising code.

TAG will privately contact the advertiser and/or its advertising agency and alert them to the ad misplacements, so they can take remedial action.

TAG also will educate advertisers/agencies about effective anti-piracy tools to reduce or eliminate future risk, including TAG's Certified Against Piracy Program.

TAG will work with law enforcement partners including the City of London Police Intellectual Property Crime Unit (PIPCU) and with Europol to further raise awareness of the program and support brands and their agencies in their compliance efforts.
Detective Constable Steve Salway of the City of London Police's Intellectual Property Crime Unit (PIPCU) comments: 'We are always pleased to see the introduction of initiatives such as Project Brand Integrity that uphold similar values to our own. PIPCU is at the forefront of combatting digital piracy. Our Operation Creative sees City of London Police officers disrupt criminal activity online by working with content owners and internet service providers. As a result, we have seen over 1,800 illegal websites cease to operate, protecting UK consumers along with the preservation of the UK creative industry."
Peter Szyszko, CEO of White Bullet, adds: "We at White Bullet are proud to be working with TAG on this important new initiative. It represents a significant and co-ordinated platform to assist brands and ad agencies in the EU to enhance their brand-safety programs. Our proven data model and dynamic analysis, together with TAG's expertise and cross-industry coverage, mean we can be confident of reducing ad-supported piracy across the EU."
In addition to the program launch, TAG also released a new white paper, 'Winning the Fight Against Ad-Supported Piracy: Successes, Challenges, and Best Practices'. Offering a detailed overview of the problem, the white paper outlines best practices for companies and case studies on organisations that are effectively addressing the issue. Those best practices for companies include taking responsibility and communicating your commitment, choosing the right partners, employing the right tools, working closely with partners to develop and execute your strategy, and holding partners accountable.
In 2017, TAG commissioned Ernst & Young LLP's Media & Entertainment Advisory practice to perform a benchmarking study of the U.S. market on piracy. The study found that anti-piracy steps taken by the digital advertising industry have reduced ad revenue for pirate sites by between 48-61%.
Along with many European trade bodies, advertising companies and anti-piracy technology specialists, TAG and White Bullet are both signatories to the European Commission's Memorandum of Understanding (MoU) on Online Advertising and IPR.
Additional information about TAG's Certified Against Piracy Program, and how companies from across the advertising ecosystem can received the TAG Certified Against Piracy Seal, can be found here.
Pub Ocean Introduces Industry-First Real-Time Revenue Analytics Platform for Digital Publishers
Pub Ocean, a technology company that provides digital publishers with products to make them more profitable, has launched a new, industry-first real-time revenue analytics platform for publishers, called 'LiveYield'. The platform is the first and only solution that arms publishers with the same level of sophisticated revenue-generating intelligence as advertisers. LiveYield collects and synthesises hundreds of dimensions and metrics that impact publisher revenue per session (RPS), and separates it into role-specific views, arming publishers with the ability to make immediate changes to their monetisation strategy.

LiveYield is designed to be useful across all digital publishing operations. The platform can be customised for almost any publisher use case, giving nearly every business unit the ability to better understand the impact their work has on revenue. For example, LiveYield enables editorial teams to identify which content and authors are driving profitability, and gives audience-development teams the tools to analyse the spread in values between traffic sources and device types, giving all teams greater visibility into what is driving revenue in real time. With this level of granularity, product and ad-operations teams can see with precision exactly which changes increased or decreased yield. Furthermore, with the platform's APIs, publishers can capture real-time data from LiveYield and bring it into their own applications to power analysis, recommendations, and support personalisation.
Eric Spielman, chief strategy officer, theCHIVE, comments: "With LiveYield, Pub Ocean gave us access to the deep insight and data we needed to make it a fair fight. The product has significantly transformed our audience development efforts. There's been a huge disconnect in the data currently available to publishers versus advertisers, and it's been weighing the publishing industry down for years. We've been looking for solutions to close blind spots and help us regain control of where we're putting our dollars and how we're driving revenue. Pub Ocean has given us that control back."
LiveYield represents a new category of revenue-driven analytics technology specialised for publishers – PubTech – and is the first platform to market that arms publishers with the same level of sophisticated revenue-generating intelligence that advertisers have already enjoyed for some time. As a pioneer in PubTech, Pub Ocean was founded by serial entrepreneur and digital publisher, Chris Ingham Brooke. The company is backed by notable investors including Gary Vaynerchuk (Vayner/RSE); managing partner of Archer Venture Capital, John Hadl; Lars Albright, founder and CEO of SessionM and angel investor; and entrepreneur and angel investor Clark Landry.
Ingham Brooke, adds: "Publishers have ceded control of their businesses to companies with different goals who undervalue content and deny publishers the profits they deserve – Pub Ocean is focused on giving them that control back. LiveYield puts real-time, granular analytics into the hands of publishers, helping them make better decisions that result in radical increases in profitability. Finally, the publisher sell side is at parity with the advertiser buy side. Having built a top 200 Alexa site from scratch, it was painfully clear that publishers were outmatched and that the industry needed to face a paradigm shift. Pub Ocean is built to benefit the publisher first; hence our definition of the space – we're not ad tech, we're PubTech. Publishers have long been reliant on ad-tech solutions that undervalue their audiences."
There is a vast asymmetry in the data currently available to publishers versus advertisers, which has been leveraged to generate a massive disparity in ad revenue for advertisers. According to eMarketer, Facebook and Google held 84% of the net U.S. digital ad revenue this year, as opposed to publishers' 16%. As publishers struggle to compete for ad revenue, they've been seeking solutions to close the blind spot and regain control of where they are putting their dollars and how they are driving revenue. With LiveYield, Pub Ocean is introducing a new industry discipline centred on creating a suite of solutions that level the playing field between publishers and today's largest advertising networks.
AT&T Consolidates its Open Programmatic Spend on the AppNexus DSP
AT&T Communications and Xandr, AT&T's advertising business, announced on Monday (11 February) that AT&T will consolidate its programmatic advertising spend on the open exchange through Xandr's DSP, the AppNexus Programmable Platform (APP).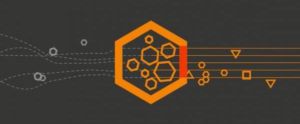 The news marks a five-year milestone in the relationship between AT&T and AppNexus, and a new level of synergy between AT&T Communications and Xandr, following AT&T Inc.'s acquisition of the AppNexus platform and talent in 2018.
Using AppNexus technology and engineering teams, Xandr is developing next-generation TV planning, campaign management, and measurement capabilities. As part of this consolidation to AppNexus, AT&T Communications will be a first-mover on new capabilities, helping to drive efficiency of marketing spend and better engage consumers across channels.
Xandr is empowering buyers like AT&T to efficiently reach their audiences with advertising that is more relevant, more engaging, and less disruptive to the consumer experience.
The power of the AppNexus Programmable Platform
The AppNexus Programmable Platform is uniquely positioned to meet marketers' objectives. By combining AppNexus' powerful customisation capabilities with competitive rates and a streamlined, multichannel supply chain, APP enables buyers to deliver better business outcomes, whether through conversions or brand awareness.
Buyers who have switched to APP are able to leverage its advanced optimisation technology to achieve significant improvements in campaign performance. The platform enables direct access to AppNexus' marketplace, with premium, brand-safe inventory across channels, including video and connected TV, and all major and emerging formats, like native. APP allows buyers significant flexibility in supply management, supporting transactions via both open exchange and private marketplace.
A long-standing relationship built on service and transparency
AT&T uses AppNexus' multichannel platform to buy from premium digital video publishers, as well as premium display, mobile, and native publishers, including through private marketplace transactions.
In the second half of 2018, AT&T Inc. announced its acquisition of AppNexus and the creation of Xandr, a new kind of advertising company. Bolstered by increased breadth and depth of collaboration, Xandr is uniquely positioned to create value for marketers and increase their working media through transparent and innovative tools, formats, and capabilities.
Adjust Raises The Bar With A New Industry Standard In The Global Fight Against Mobile Ad Fraud
Adjust, an industry leader in mobile measurement and fraud prevention, unveiled on Tuesday (12 February) a groundbreaking new standard in the fight against mobile ad fraud: click validation through proof of impression. With fraud estimated to represent in excess of USD$50bn (£39bn) by 2025, Adjust's new standard is designed to give marketers greater clarity of ad clicks and bring more transparency to the sector.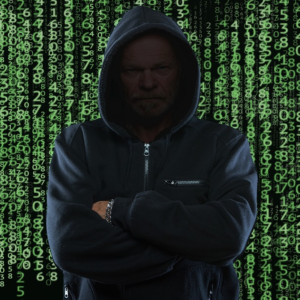 Along with the announcement of the new standard, the company also released a white paper in which the reasons and solutions are explained. The standard forms part of Adjust's wider mission to combat mobile ad fraud and create a more honest and open ecosystem. Leading networks including Adcolony, Applift, Aarki, Chartboost, InMobi, ironSource, Liftoff, Vungle, and programmatic in-house software Kayzen have already begun implementing the new standard into their system.
Introducing click validation through proof of impression
Adjust's new standard for click validation encourages ad networks to send impression data with a unique identifier that corresponds with resulting clicks from users. Throughout the year, it will become a core requirement for all network members of the Coalition Against Ad Fraud (CAAF), an industry-wide alliance founded by Adjust to tackle mobile ad fraud. Other industry players are also invited to do so, creating more transparency and unifying efforts to prevent fraud in the ecosystem.
By requesting an impression before the click, it will make it possible to check if there was a matching engagement made by the same device – leading to more accurate attribution and less budget wasted on ad fraud. The new standard will first be piloted with select clients already using Adjust's Fraud Prevention Suite.
Paul H. Müller, co-founder & CTO, Adjust, comments: "This new Click Validation industry standard raises the bar for fraudsters, making fraud far less lucrative. This step towards transparency is long overdue, and we invite all ad networks and attribution providers to adopt this new improved standard as soon as possible. Only by working together will we be able to get rid of ad fraud for good."
The validation requirement dramatically increases the workload for fraudsters seeking to steal brands' and advertisers' ad budgets, particularly through the most prevalent methods of ad fraud in the market today: click injection and click spamming.
The latest in Adjust's anti-fraud initiatives
The new fraud filter, along with the rest of Adjust's fraud-prevention initiatives, forms part of the company's mission to bring education and transparency to the mobile marketing ecosystem. As the industry becomes increasingly concerned about ad fraud, Adjust has spearheaded an industry-wide movement with a hands-on approach to eliminating the issue for good.
The company strengthened its commitment to the cause with the creation of the Coalition Against Ad Fraud (CAAF). In January 2019, Adjust also announced the acquisition of award-winning cybersecurity and AI startup Unbotify. Integrating Unbotify's disruptive technology will bolster Adjust's product offering while making it even harder for fraudsters to target the company's clients.
Vikas Gulati, head of performance, AdColony, adds: "We're excited to partner with Adjust on their click validation initiative and look forward to continuing the push back against malicious actors. As members of the CAAF, we're committed to combating fraud in all its guises, and through our partnership with Adjust, click validation is another important tool for AdColony platform partners and advertisers."
Pepe Agell, chief strategy officer, Chartboost, concludes: "We are excited to see how Adjust is making steps towards better tracking, traffic quality, and overall industry health. The new click validation system allows supply sources like Chartboost to ensure that Adjust can reference clicks to actual impressions. This initiative will help high-quality sources stand out from fraudsters who are using click-injection to game attribution. As a publisher-direct SDK, Chartboost is fully supportive of this initiative."
IAS Earns IAB Tech Lab Service Excellence Award
Michael Tuminello, VP of publisher products at Integral Ad Science (IAS), has been honoured with the IAB Tech Lab Service Excellence Award for outstanding contributions to VAST 4.1 video specifications. The award recognises IAB Tech Lab member companies and individuals for their noteworthy work on IAB Tech Lab initiatives over the past year.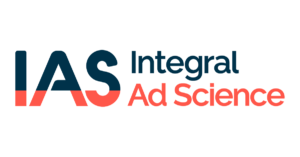 Digital video ad spend was forecasted to total £2.52bn in 2018; and by 2020, video is projected to represent more than half of display ad spending, according to eMarketer. A majority of that spend is targeted towards mobile and new video platforms including OTT, as consumer behaviours shift. Broadcasters' Audience Research Board (BARB) data shows that by Q4 2018 the number of homes now accessing at least one OTT service has remained steady at 11.6 million, with 33,000 additional homes taking at least one SVOD service compared to the previous quarter. As advertisers evolve their plans to reach consumers, standardised mobile and video measurement solutions become more critical.
As a founding member of the IAB Tech Lab Open Measurement initiative, IAS has partnered with key industry stakeholders and the IAB Tech Lab since 2016 to advance measurement standards. VAST 4.1 incorporates the Open Measurement standard for web as the mechanism for measuring web VAST inventory. The Open Measurement initiative has been successful for mobile, and IAS is dedicated to ensuring VAST 4.1 has the opportunity for industry-wide adoption.
Tuminello comments: "I am thrilled to receive the IAB Tech Lab Service Excellence Award. VAST 4.1 paves the way for adoption of OMID for video and sets the stage for standardised measurement of video across all devices, including OTT. The next step is for publishers and video broadcasters to transition away from VPAID and embrace the cross-device OMID model. We know buy side and sell side alike stand to benefit by leaving VPAID behind; and IAS is ready to support our advertiser and publisher clients in making the adjustment."
VPAID, the existing primary standard measurement used for video, has become a liability for publishers and end users over time because of latency and performance issues. VAST 4.1 solves for those challenges by improving the video experience for consumers while allowing advertisers to measure their video ads; ultimately expanding their ad spend.
Dennis Buchheim, SVP & GM, IAB Tech Lab, adds: "The digital video space has certainly evolved tremendously since 2012 when VAST 3.0 was released. The need to support cross-platform ad delivery and measurement, server-side ad insertion, and enhanced workflow – along with the drive towards transparency – led to a refresh of VAST that, coupled with Tech Lab's Open Measurement initiative, will spur innovation in video advertising. The industry's leading companies came together to develop VAST 4.1, and we're grateful for their contributions and commitment."
IAS is committed to working closely with the IAB Tech Lab to advance initiatives like the OM SDK in mobile and video that continue to move the industry towards more comprehensive measurement solutions.