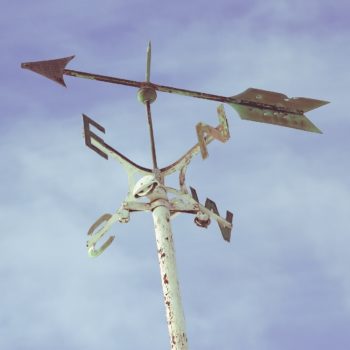 It seems like every day there is a media or tech company launching a streaming service. This week was Disney's turn. At its glitzy media launch event, Disney CEO Bob Iger and senior execs outlined the Disney+ dream.
The company announced new shows and back-catalogue content that will be available on the Disney+ service. Iger also prepared the market for significant cash burn over the coming years, as the company looks to onboard 90 million customers over the next three-to-five years.
Analysts believe Disney+ could easily get to 90 million subscriptions, with young families being the likely consumer segment to pay the annual USD$84 (£65) price tag.
But with yet another streaming service hitting the market, are we reaching a peak on the amount of subscription models the market can sustain?
If we are hitting a saturation point in media and content subscriptions, what other revenue models are available to media companies? Believe it or not, I have the solution: it's called advertising. Shocker.
The Netflix ad business cometh
Netflix's subscription numbers in its recent earnings report suggest there is more growth to come – particularly in markets outside the U.S. (which is slowing).
The problem for Netflix is that it is not making enough money to support its business model. Based on its inflated share value, it would probably need a minimum number of 500 million paying subscribers to justify its stock price. David Trainor, CEO of New Constructs, LLC, outlines the difficult task ahead for Netflix in this graphic.
If Trainor is right with his calculations, Netflix would need to add another 350 million subscribers – much of whom would need to come from outside the U.S. And if sub growth stalls for Netflix due to churn or an economic downturn, having a single revenue model is a dangerous strategy.
Currently, Netflix has about 87 million subscribers outside the U.S. Can Netflix get to 500 million paying customers (mostly coming from outside the U.S.) with increased competition and an increasingly price-conscious consumer? The answer is a fairly punchy "no".
Netflix will have to launch a blended subscription (SVOD) and ad-funded (AVOD) model to get to that number.
In that scenario, Netflix could continue to grow its subscription business while earning new revenue through advertising – keeping Wall Street happy.
Netflix's supercharged addressable TV ad business
When it comes to the TV ad business, Netflix could easily be the global first-party king – and the one company (along with Amazon) that could really disrupt the TV ad business.
In an ad world where logged-in users are the gold standard, Netflix could take huge budgets from linear TV companies.
The economics will be too hard to resist for much longer.
If you look at that aspirational 500 million-user target (see above), you could make a case – based on the Spotify free-vs-paid-customer split – that half will be paying and the other half will watch ad-supported 'free' content.
Netflix would have an addressable market of over 250 million users globally. How big could that ad business be? Below, I run the numbers on the Netflix ad business to illustrate its potential size.
Average user engagement per day: 71 minutes

You could easily serve four 6- to 15-second video ads per user session (120 ads per month)

Average CPM could range between USD$20-USD$50, depending on region. Let's keep to the low end of USD$20, given the price range globally

Fill rates could be close to 100%, as most of those ad deals would likely be executed via programmatic guaranteed

Based on those numbers above, Netflix could be looking at USD$7.2bn (£5.5bn), or USD$600m (£461m) per month, in TV ad revenue

This, of course, is all based on COK (Ciaran O'Kane) economics, and there are costs that I have not accounted for, like tech fees etc.
Given the cash burn, Wall Street will be looking for Netflix to diversify into ads very soon.
Anyone suggesting that this won't happen, needs to consider the above. Netflix needs cash to make original programming – and keep Wall Street happy. Netflix will bring ads to connected TV, turning the TV ad business on its head.
Netflix would then have to build or buy an ad stack, which could result in some tasty M&A activity. Some interesting times ahead for ad tech.
How the blended ad and subscription model works for iflix
We will be hosting our two-day madtech extravaganza, ATS Singapore, on 24-25 June, 2019. As ever, we will focus on the biggest issues and opportunities in programmatic, ad tech, and martech.
Given the massive shift in media consumption and the rise of streaming services, we are delighted to have iflix CEO, Mark Britt, on stage this year.
In the face of stiff international competition (specifically from Netflix), iflix has built a successful streaming service around local movies and original programming in the APAC region.
The company operates a hybrid subscription and ad-funded model. Mark Britt will discuss the fundamental changes happening in the local media landscape, and how iflix became the go-to streaming platform for local consumers.
We will examine how first-party data can help brands reach engaged users – and get insight into the iflix addressable TV ad offering.
It's a model that Netflix has decided not to pursue – but for how long? iflix is an example of how the two models can work together.
Amazon likes the ad-funded model too
Amazon is rumoured to be launching an ad-funded music model.
The company is in talks with record companies about making some of its back catalogue free through Alexa – with the record companies getting the majority of the ad revenue.
This could be a move to lock more people into Amazon prime by using music as a loss leader. It does make Prime even stickier for users.
As ever, when Amazon gets into a new business it always represents an existential crisis for an incumbent. This time the threat is to the Spotify business.
The Swedish company operates a sizeable ad-funded media model outside subscriptions.
The Amazon move highlights how important ad-funded content remains. It is possible to build a strong ad-funded business.
There is a misconception that the average consumer hates ads, and can afford a never-ending 'stream' of subscription payouts every month. It's a fallacy.
Consumers will pay for content with their attention. The success of Tubi and Pluto TV in the U.S. bears this out. The 'free' media service is possible.
Something similar is going to happen in digital media. Subscription-based news businesses will hit their own (non-pay)wall at some stage – as users decide whether giving Vice USD$5.99 should win out over buying toilet roll for their flats.
This idea that digital advertising can't support online media businesses is one I see kicked around aggressively in the trades and the conference circuit. I simply don't buy into this generalisation.
The digital business meltdowns over the past 12 months that people use to support this argument were more to do with unattainable growth expectations demanded by VC investors than the failure of display monetisation.
Granted, there are lots of traditional publishers struggling, but that's a lot to do with failing legacy businesses – and not a failure of the digital ad ecosystem. There are plenty of digital-first businesses thriving on advertising (something which should be pointed out).
It is clear the sub model is slowly reaching its peak. The pivot back to the ad-funded model has already started.