Cookieless Targeting: Not Shooting Blind, but Shooting Smart
by Mathew Broughton on 19th Aug 2019 in News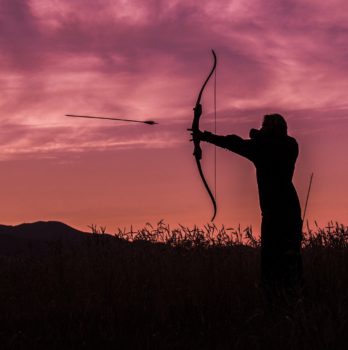 In this exclusive article for ExchangeWire, Peter Mason (pictured below), co-founder of Illuma Technology, argues that change is long overdue for ad tech and that it shouldn't necessarily be something to fear; cookie-less targeting can be the next evolution.
Ad tech has had a rocky summer. One year after GDPR came into effect in the UK, the Information Commissioner's Office (ICO) has put the ad tech industry on notice, deeming that it appears 'immature' in its understanding of data protection requirements and that 'individuals have no guarantees about the security of their personal data within the ecosystem'. Ouch.
Throw into the mix some hostile moves towards tracking cookies from browsers Mozilla and Safari, with similar action expected from Chrome, and the industry is having to consider how to operate RTB without using personal data.
Why and how should the industry innovate in the face of these recent challenges?
Online audiences have evolved in recent years and consumers have become notably more aware of who's holding their data and why. You just need to look at the explosion in ad blocking a few years ago to see a deep-rooted weariness with the status quo.
If we're honest, there are flaws in the cookie-based system which can make it seem clunky and outdated to us in the industry as well - is historical behaviour always a good indicator of audience relevance? Is this the only thing that should influence who we target? Change is long-overdue in my opinion, and we need to evolve quickly if our industry is to continue to prosper.
So regardless of whether RTB removes personal data from its infrastructure or browsers block tracking cookies, targeting without personal data is set to become the new normal, and to me this now seems entirely appropriate.
For some, surviving in this new climate will mean re-writing their business models and I don't underestimate the enormity of this task. But there are some great brains in ad tech and now is the time to rediscover the agile, creative thinking that built the current tools and infrastructure over a decade ago, for the benefit of the end user if nothing else.
So is it possible to target ads in a privacy-friendly, GDPR-compliant way?
In short, yes. While the online advertising industry has been primarily focusing its energy and attention on cookie-based targeting, advances in machine-learning and AI have opened up a whole new world of opportunities for intelligent targeting that is privacy-friendly and doesn't require user-profiling.
The most exciting of these, in my opinion, is re-engineered contextual targeting, which now gives advertisers the opportunity to see and react in real-time to insights from audiences' live content consumption.
This dynamic data can then be used to target and scale campaigns just as effectively as cookie-based targeting. In fact, this is the same user journey we've always talked about, but by choosing to examine and capitalise on the content being consumed by the user at the moment when the ad is served, rather than information learned from their browsing history, we remove the need to profile them.
We focus instead on the content which is creating the right environment for awareness or engagement and dynamically place ads to new users in the same moment to maximise reach, brand awareness and campaign performance.
Working within GDPR and the guidelines of the recent ICO ad tech report in this way delivers more than just compliance - brands, agencies and trading desks tell us this style of targeting can often be seen outperforming more established technologies on any number of campaign KPIs.
Contextual teaches us about pages; it doesn't teach us about people - so aren't advertisers shooting blind?
On the contrary - by analysing real-time content consumption, brands learn a huge amount about their audiences' online moments and the content that is driving awareness or engagement. These insights are often unpredictable so can offer new and complementary information to existing datasets.
Sophisticated machine-learning algorithms are needed to read, process, expand and capitalise on these ever-changing contextual moments, and the sheer scale of data-processing required to do this has inevitably held back development until now.
Advances in technology are finally helping us to understand and process these real-time insights and use them to intelligently target new audiences. At Illuma we call it 'mindset targeting'.
What does the future look like for ad tech?
Moving away from cookies is without doubt going to be uncomfortable for many and unanswered questions do still remain, such as how to measure reach and frequency without them. But with the right collective will and energy I'm confident the industry can move forward and prosper.
Smart, privacy-friendly targeting solutions are starting to come to market and I expect this trend to continue.
Advertising theories and methods have evolved continually over the years and I see this shift in ad tech, seismic as it is for many, as simply the latest chapter for this smart and agile industry.
ATS London
The opportunities, and potential pitfalls, of contextual targeting will be a key discussion point at the 10th anniversary edition of ATS London, held on 9th September 2019 at BFI Southbank. Further information and tickets are available here.

illuma
illuma is a British company at the forefront of contextual AI in programmatic advertising. The illuma technology identifies the real-time content consumption of brand's unique audiences, finding patterns in the page contexts that drive high quality...
Powered by PressBox