Animoca Brands Enters Mutual Investment with Versus Systems; Zee5 Partners with LuLu & EUROSTAR Group
by Mathew Broughton on 21st Aug 2019 in News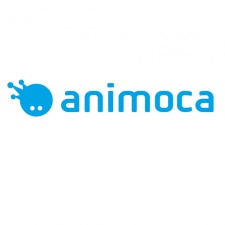 In this weekly segment, ExchangeWire sums up key industry updates on ad tech from around the Asia Pacific region – in this edition: Animoca Brands enters mutual investment with Versus Systems; Zee5 partners with LuLu and the EUROSTAR Group; and Mindtree celebrates 20 years.
Animoca Brands enters mutual investment with Versus Systems
Animoca Brands has entered a mutual investment agreement with Versus Systems Inc. Under the Agreement, Animoca Brands and Versus Systems will transfer to each other fully paid ordinary shares of their companies equal in value to USD$500,000 (£412,000).
Versus is an advertising company listed on the Canadian Stock Exchange, focusing on the development of in-game prizing and promotion tools. Versus has developed the proprietary Winfinite platform, a set of products that allow publishers and developers to offer in-game prizing across mobile, console, PC games, and streamed media. Through Winfinite, advertisers can offer product and digital goods as prizes that players can earn through in-game achievements.
Following the share exchange, Animoca Brands and Versus will progress the framework for a strategic cooperative agreement, whereby Animoca Brands will potentially utilise the Winfinite platform for advertising via the Company's established partnerships with iClick, Talenthouse, and Gamma Innovations.
Yat Siu, co-founder and chairman of Animoca Brands, said: "Versus Systems has the ability to provide Animoca Brands with technology which will be beneficial to the Company on a number of levels. Animoca Brands will explore the possibility of leveraging any of its multiple partnerships for advertising benefit, and explore ways to utilise Winfinite in its existing games portfolio."
Zee5 partners with LuLu and the EUROSTAR Group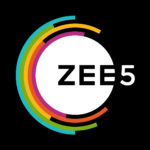 ZEE5 Global has kickstarted its partnership with LuLu, a leading retailer in the Middle East, by powering their bi-annual Indian-themed festival "Celebrating India" rolling out across its stores in the UAE, coinciding with the Indian Independence Day. The week-long festival will highlight food, offers, cultural shows and celebrity visits from 14th to 20th August 2019.
Commenting on the partnership, chief business officer of ZEE5 Global Archana Anand said: "With a huge demand for Bollywood and Indian content from not only the South Asian diaspora but also mainstream audiences, and a highly conducive digital and payment ecosystem, the Middle East is an extremely exciting market for us. As the largest retail conglomerate in the Middle East, LuLu has an extremely strong presence in the market and our partnership with them will help us reach our fabulous content bouquet to audiences in this market. I'm thrilled to be here today at the inauguration of the Celebrating India Festival, which marks the first step of this partnership."
ZEE5 has also announced its partnership with UAE based digital retail giant, the EUROSTAR Group. This strategic partnership will enable people across the GCC countries to access ZEE5's huge library of 100,000 hours of entertainment content through subscription packs available at any of Eurostar and its partner outlets across GCC.
On this announcement, Anand added, "With the largest range of Indian content including 2000+ movies and exclusive TV shows across genres, ZEE5 is fast becoming the go-to destination for Indian content for multiple audience segments in the GCC who want compelling stories in the language of their comfort. Reaching these audiences through every touchpoint, to enable them to discover and experience ZEE5 Is critical and enabling offline subscriptions via retail is a key initiative. We're very happy to announce our partnership with Eurostar, one of the leading digital retail Groups across the GCC to make ZEE5 available through their outlets."
Mindtree Celebrates 20 Years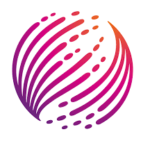 Mindtree this week celebrates 20 years of providing agile and collaborative technology consulting and services for enterprises looking to improve business operations and embrace digital transformation. From its humble beginnings on August 18th, 1999, the company has steadily grown into an organisation relentlessly committed to client service driven by forward-looking perspectives.
This year, Mindtree has continued to grow its global footprint, including the recently opened On-Shore Delivery Center in Alpharetta, GA, its Silicon Valley Reimagination Center and a larger office in Minneapolis to support its growing Salesforce practice, Magnet360. Mindtree plans to open two additional major offices this fall in strategic locations across the US and Europe.