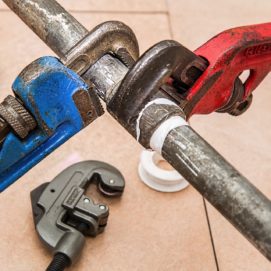 From the closing walls of the GAFA gardens, to declining trust, it is fair to say that the advertising industry is somewhat up against it. Ahead of their discussion at ATS London, ExchangeWire speaks to Ari Paparo, co-founder and CEO of Beeswax; Maria Flores Portillo, general manager of Amobee EMEA; Dominic Joseph, co-founder and CEO of Captify; and Brian Fitzpatrick, general manger Europe, IPONWEB, to determine how independent ad tech can solve these industry issues.
Competing with the walled gardens a disadvantage to marketers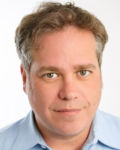 While independent ad tech is thriving, we're often competing with walled gardens that have proprietary data or inventory that makes it difficult to match. This ultimately is to the disadvantage of the marketer, as they are forced to use many single-purpose DSPs depending on the strategy or outcomes desired. Making matters worse, the walled gardens are cutting off data to their customers making apples-to-apples comparisons impossible.
Ari Paparo, co-founder and CEO, Beeswax
True transparency requires independence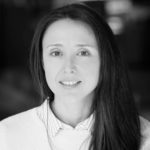 Trust and transparency – these are two areas every player in the industry is focused on. Trust comes from transparency, and true transparency requires independence.
Independent ad tech delivers control and flexibility without compromising on trust or transparency. We make it easy for marketers to execute on a platform and see firsthand the levers they can pull to accurately decipher consumer habits and deploy smart, cross-device solutions to engage with audiences in a fragmented and fast-moving digital world.
Independent ad tech is also agile – we react quickly to the complexities of today's advertising landscape and act as objective partners for brands and agencies as they seek the best end-to-end solutions to engage with consumers.
Marketers want sophisticated data strategies that are efficient, effective and scalable. They demand premium inventory that isn't compromised by scarcity and is inherently addressable. They want to overcome data fragmentation and reduce data loss. They also need advanced data modelling capabilities that enable a deep dive into customised datasets at any given point along the consumer journey. What's interesting is how independent ad tech players are ahead of the curve in collaborating with brands and agencies to solve for these complexities through cutting edge technology and to give value back to the ends of the value chain.
Maria Flores Portillo, general manager, Amobee EMEA
Add Value Tech, not Ad Tech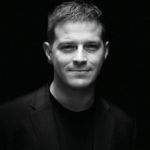 With every 12 months that goes by in ad tech, brings a new wave of change and its fair share of disruption. With a decade of ATS London under our belt, there's a reason the role and future of independent ad tech is still a hot topic.
From Ad Tech…
As an industry we've been guilty of being too insular, waxing lyrical on panels about the fragmented tubes and pipes, and how they stitch together. And, yes, in terms of revenue (for now) Google and Facebook are dominating, with Amazon commanding more than their fair share. Commoditisation is more prevalent than ever, and it's believed by many that the triopoly is the answer to every marketer's prayers. Reality is, it's not in anyone's best interest for one, two, or even three players to dominate the industry. Having fewer players in one ecosystem limits choices, and ultimately, the push to innovate. Not to mention a narrow and one-sided view of consumer behaviour that sits too far outside of the reality, with each walled garden marking their own homework. One thing is clear, whether you're a DSP, a data owner or Diageo – ad tech's purpose and proposition needs to be proven and clearer than ever.
…to Add [Value] Tech
Reality is the 20-percenters are not at the mercy of GAFA. The consumer has more control than ever. It's their world and we're just playing within it. The biggest threat and opportunity is keeping up with the game that is consumer behaviour.
Consumers have adopted and evolved their behaviour, interests and interaction mediums and of course, they funnel a fair share of their data and intent through Google, Facebook and Amazon. However, consumer digital behaviour doesn't only sit within those walled gardens. For example, intent data, the lifeblood of digital commerce exists all over the web, not just on Amazon and Google. Digital payments, logistics, voice, TV, will all have a huge impact on consumer choice and behaviours, ensuring we have a rich, diverse ecosystem where we are not just interacting with three platforms.
The role of independent ad tech is crystal clear. We're here to ADD value outside of the walls – for the marketer, for agencies and more importantly for the consumer, adding real value to the bottom line of the brands that we work with, beyond the traditional media plan. Those companies that give an advanced and differentiated view of the consumer, unique interaction and access points will keep the industry interesting.
Fast forward to ATS 2029, independent ad tech will still be making the advertising ecosystem go around. A thriving, competitive and accountable industry will continue to power innovation and competition, because let's face it…a two-man race is no good for any marketer.
Dominic Joseph, co-founder and CEO, Captify
Independent ad tech should create value by solving technical issues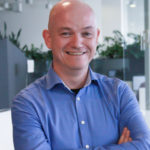 For the first ten years of programmatic, ad tech companies were viewed as value creators in the supply chain, delivering new sources of revenue, reach, and performance to fairly passive media buyers and sellers. Today, as all things digital shift to programmatic, and publishers, agencies, and brands have started to recognise the importance of their own decisioning intelligence, audiences, and data assets, ad tech companies need to evolve to be value enablers – providing the underlying tools and functionality that help their partners express their unique value proposition in programmatic channels.
The 20%-ers should create value by solving the complex technical issues that arise with programmatic trading – and that includes everything from scaled targeting in a cookie-less environment, making sense of huge volumes of data coming from dozens of disparate systems, managing skyrocketing hardware costs and processing requirements, optimising yield with fewer hands-on-keyboard, and finding performative pools of new supply. This frees their partners up to focus valuable financial and technical resources on the things that matter most to their business, and make them stand out among their peer set, whether it be data, audience, intelligence, or identity.
Brian Fitzpatrick, general manager Europe, IPONWEB
ATS London 2019, to be held on September 9th at BFI Southbank, has now sold out. Waitlist applications are being accepted here.