Trust & Transparency in South-East Asia: Q&A with Laura Quigley, Integral Ad Science
by Mathew Broughton on 3rd Oct 2019 in News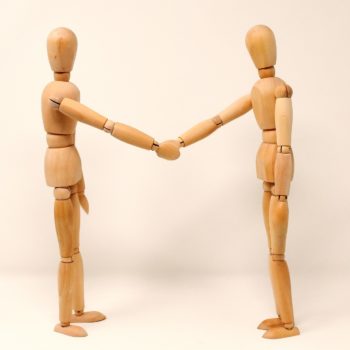 In association with Integral Ad Science.
As digital ad trading becomes a more fundamental aspect within the marketer's toolset, and growth opportunities become evermore apparent, so to are the concerns arising as a result of the industry's complexity. Viewability, brand safety, and the even the underlying relationship between vendors, publishers, and brands, are under increasing levels of scrutiny.
In this exclusive interview with ExchangeWire, Laura Quigley, managing director South-East Asia, Integral Ad Science, examines each of these factors in turn, and how each are affecting levels of trust and transparency in the SEA market.
ExchangeWire: What is the overall state of trust in the value chain within the SEA market? Does this significantly differ from the overall global picture, and if so why is this the case?
Laura Quigley: The digital advertising supply chain is complex and involves a number of intermediary players. Lack of visibility, accountability, and complex metrics, make the system complex to navigate in a transparent manner. This is a global issue and one that needs to be front and center of mind for the entire digital media industry. Lack of trust and transparency hasn't hit SEA in full capacity, yet as digital gains traction in the region and programmatic scales further, it'll become doubly important in South East Asia, where the opportunities for growth across digital advertising in the region's emerging markets is huge.
What steps are being taken to bolster transparency across the supply chain in the SEA region?
P&G's Marc Pritchard (who also happens to be a steward of the world's largest advertising budget) has said that the digital media supply chain can be "murky at best and fraudulent at worst". Building trust and transparency around digital advertising in this region are of paramount importance.
Everyone in the chain needs to be accountable, from the brand, to the agency, to the publisher, and all the ad tech partners in between, there is no one major solve that will take this problem away. It requires everyone to conduct their day-to-day work in a more transparent manner.
The industry has grown so fast that I do believe that a lot of distrust comes from not knowing the pieces at play and we can collaborate as an industry on the education pieces to help each other build transparency and trust. I heard of an agency this year that opened their doors to a potential client and showed them all the tools they use, this is a great example of a way to start of a partnership and really build trust with the brand. Education and awareness are at the cornerstone of boosting understanding of the digital supply chain among all partners.
Brands are increasingly eager to drive more transparency and want in on the data from the agency, vendor and publishers. That's why we have seen the industry embrace third-party verification, to provide an independent measurement of their media buys so that advertisers can continue to invest with confidence.
Would in-housing practices by marketers and publishers drive increases in media quality?
In housing does not drive more media quality in itself, what it does do is put the control back in the hands of the brand but there is no reason why the agency can't execute on this. They have the skills and the knowledge they are the market specialists. Agencies also deal with publishers, programmatic partners and ad tech vendors at scale so they can help to drive the media quality agenda at scale. I really think brands and agencies have done a great job of investing in media quality, but this is not one-sided. It requires the sell-side to also ensure they are doing their part and offering the best supply to the market.
How can relationships with existing tech partners and brands be strengthened to bolster trust in the value chain?
Take mobile as an example, consistent viewability measurement is a current challenge that is being tackled. IAS created an open-source SDK framework to simplify measurement of in-app campaigns and we have been working with the IAB Tech Lab and others to ultimately ensure consistency across the industry. This SDK creates a single measurement point that can be widely adopted and built on and will tackle fragmentation from cross-device usage.
The technology partners are increasingly coming together to address the media quality challenges in the region and they are collaborating with the industry bodies to address the challenges of the value chain.
When it comes to brands and social media platforms, tech partners need as much information as possible to address client expectations and deliver outcomes and we're increasingly having those open discussions with our partners to bridge the gaps.
How can viewability be improved across display, in-app, and video in SEA?
IAS viewability metrics include the IAB/MRC viewability standards – determined for display as 50% of the ad unit in view for one continuous second, for large ad formats as 30% of the ad unit in view for one continuous second, and for video formats as 50% of the ad unit in view for two continuous seconds.
We are however seeing differing demands coming from brands and agency groups, which can make for a confusing landscape – for example, GroupM and Unilever only count display impressions where 100% of an ad is in view for any length of time.
We encourage all clients to consider viewability as part of a wider, holistic verification solution to ensure advertising effectiveness. Rather than an isolated metric, viewability should be viewed as a starting point to guarantee a brand's opportunity to reach consumers. The ultimate goal is to understand how consumers engage with an ad, taking into consideration factors such as context, exposure time, frequency, and the impact on the consumer's action. The existing viewability guidelines cover a range of formats — standard display, large-format display, video, and mobile web and in-app – which are treated the same as display. And with users spending more time than ever in mobile apps, where viewability can be challenging to measure consistently, and with social network advertising reaching almost USD$33bn (£26.8bn) worldwide, accurate viewability measurement across all channels is vital.
If you are buying with a publisher direct: make sure you set the expectations upfront about what your goal is. Some agencies are going as far as having publishers sign up to goals that must be delivered on across the holding group. Programmatically, there are optimisation solutions built into all the major DSPs to allow agencies and brands to easily target highly-viewable placements. Video is a challenge as we face industry limitations, currently vendors can only measure VPAID inventory of which there is only roughly 20%. Hopefully, this will be a thing of the past in the coming years. With in-app, the IAB has a great initiative to tackle fragmentation from cross-device usage.
Do new standards need to be developed for viewability, or can improvements be made through technological development?
Viewability is a binary metric. Your ads are either viewable or not. The ads that are viewable have an opportunity to make an impact as opposed to the ads that aren't. Viewability is good for eliminating waste, but time-in-view may be an even better metric for measuring media quality, especially for brand campaigns where exposure time drives better brand recall. Our data has shown that exposure time is a primary driver for outcomes, directly impacting campaign effectiveness.
As advertising budgets continue to shift toward digital, advertisers are being asked to prove ROI and the added value of digital marketing. This need to demonstrate impact is driving a shift in how they seek to measure the quality of their digital investments. Time-in-view allows advertisers to optimise towards a metric that better drives marketing ROI.
New standards do not need to be developed at this point for the region, there needs to be a focus on cleaning up the supply. We have seen a number of publishers use our sell-side solution to improve viewability and we have seen drastic improvements.
How does the state of ad fraud differ in SEA compared to the global market? Does the industry in SEA understand the impact of ad fraud on their revenue?
Digital ad spending in the Southeast Asian region is estimated to grow to USD$3.85bn (£3.13bn) by 2023 as estimated by eMarketers' Feb 2019 report. The region is yet to tap the full potential of digital advertisements compared to some of its global counterparts, that see digital investments as high as 50% of their entire media spend. Meanwhile, in emerging markets such as SEA, digital ad investments lag behind traditional but ad spends on digital is growing.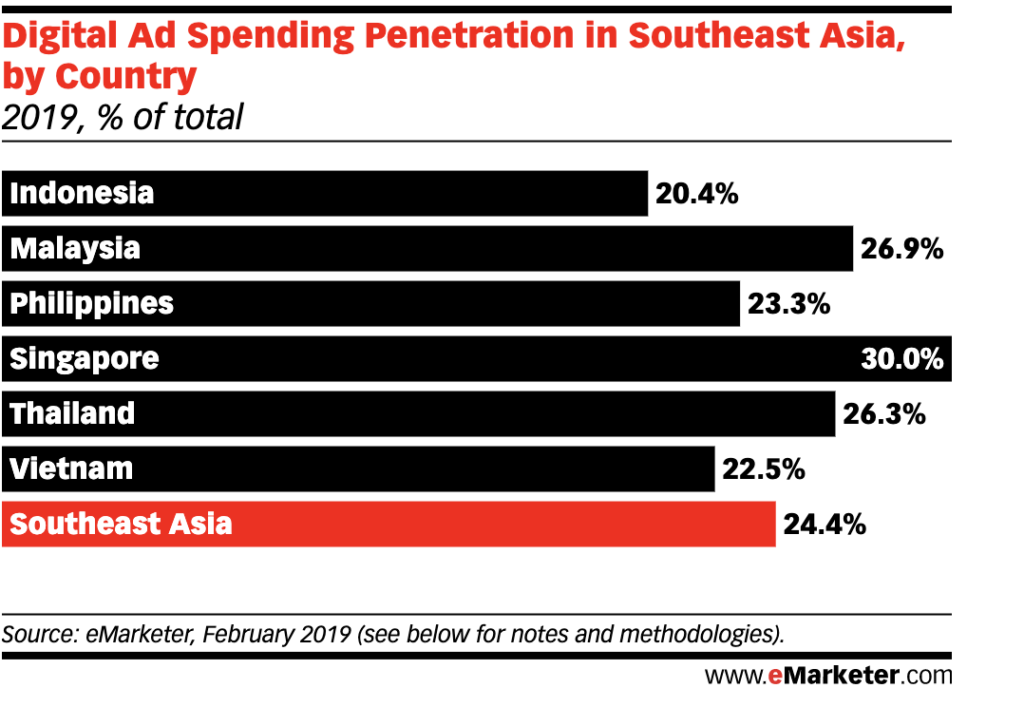 In SEA, just like the rest of the world, fraud is a major issue that is not going away. Marketers still don't really see the impact on their revenue, clients just see a percentage of 2%-3% for example and think that looks low, but you back that over a year and that is a lot of wasted impressions that could have been spent on getting the brand's ad in front or a human, or going back to premium publishers who have great content. Fraud is a hard concept to grasp. There are a lot of industry initiatives that are helping educate the market but it's very complex and continued education is required. If mitigation strategies are not put in place, the risk to the industry is huge.
The industry needs broader adoption in the region of third-party verification and to move away from lower-tier metrics such as per-click as a success parameter, as these lead to the simplest type of fraud. This is an ecosystem challenge that needs to be tackled together.
European Union privacy laws have reduced the effectiveness of cookies, and as a result illegal bot operators are finding it increasingly difficult to retarget in Europe, shifting their focus to other lucrative markets with potential to scale. As we head into Q4, advertisers must stay vigilant as fraudsters typically chase increased ad spend during the lucrative holiday shopping period.
What measures are being taken to improve brand safety within SEA, beyond inefficient processes such as blacklisting?
Brand safety is about preventing the negative associations with a brand due to the potentially harmful influence of adjacent content. Brand safety strategies provide adequate safeguards against appearing next to unsavoury content, protecting a brand's image and reputation. This can take the rudimentary form of keyword blocking - lists of words to not appear against - or more sophisticated custom category solutions. While no advertiser wants their brand associated with offensive content that doesn't match their brand's values, content deemed acceptable will likely vary depending on the brand.
The majority of clients in SEA no longer use whitelisting or blacklisting solutions as they reduce scale. With the advancement in technology we see more clients using content categories, as this allows them to control and prevent risk at scale. Additionally, clients are able to use custom keywords if there are terms that are specific to their brand, for example a fast-food brand may not want to be around content pertaining to children.
Advertisers in SEA are actively moving the conversation from just 'safe' to 'suitable'. Brand suitability considers the meaning, context and potential implications of online content, specific to the actual brand's needs. It's more important than ever to ensure digital messages appear in suitable environments, not solely to avoid risk, but also to effectively reach the right consumers. We're definitely seeing this shift from safety to suitability in the region.
APACSoutheast AsiaTransparency