FreeWheel Council for Premium Video Europe Releases Latest Study
by ExchangeWire PressBox on 10th Oct 2019 in News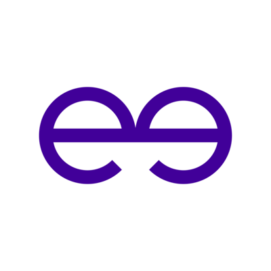 The FreeWheel Council for Premium Video Europe (FWCE) has today released its latest study, produced in partnership with media research and strategy consultancy company MTM: The state of European TV attribution. The report, one of the first of its kind in Europe, underlines how TV attribution is increasingly becoming critical to measure the impact and weight attributed to TV on business outcomes. It also explores the challenges associated with measuring ad effectiveness in a cross-screen world of content consumption and feature industry leader perspectives on the world of attribution.
In an era of online advertising, marketers are continuously trying to better understand which marketing channels drive the highest ROI. The FWCE study looks at four of the largest advertising markets in Europe – the UK, France, Germany, and Italy – and examines how each one is approaching attribution when it comes to TV ad spend.
Establishing marketing ROI has long been a key requirement for advertisers. Traditional methods like MMM [media mix modelling] are well-established and can be very powerful but do have drawbacks. Some of these are now being addressed by an exciting new wave of data-driven, advanced TV attribution specialists, matching ad exposure to outcome data sets with increasing accuracy to provide powerful new insights in important areas.
'Digital attribution for online advertising is well known and relatively widespread. However, in some cases, models for assigning value to different channels omit the important role played by TV advertising in the sales process,'' said David Fisher, VP Digital Ad Sales at Discovery Network International.
However, there are a number of challenges that are limiting the growth of TV attribution services in Europe, stemming from inconsistencies across markets. For instance, the lack of agreement between vendors and TV operators/ OEMs which is preventing ready access to return path data from connected devices. Similarly, regulatory issues ­– primarily around GDPR – restrict ways in which TV attribution vendors can match ad exposure to real-world outcomes.
The report outlines some key steps to overcoming challenges limiting the growth of TV attribution services in Europe:
More support from broadcasters on industry efforts to determine a common approach to defining niche audiences and offer advertisers the ability to target audiences across broadcasters through a single channel.
Increase the accessibility of return-path data from STBs and other connected devices for broadcasters and vendors
Advertisers to work closely with attribution providers to deploy more suitable and effective metrics into their solutions
Broadcasters to secure specific permissions for additional uses for user-related data

"Our report outlines the state of advanced TV attribution in Europe today, shining a light on some of the emerging techniques and providing an overview of the landscape. Of course, there are challenges that still need to be overcome for the market to reach its full potential, and advertisers and agencies need to work with these new specialists to understand their capabilities and contribute to the development of the market – but overall this is a positive story for Europe's TV industry," said Jon Watts, Managing Partner at MTM.
"The FreeWheel Council for Premium Video Europe's latest report provides valuable insights about the complex and varied TV attribution market across Europe. It demonstrates where collaborative development needs to be made in order to maximise ROI and user experience via the vast amount of rich TV data available" commented Emmanuel Josserand, Brand, Agency and Industry Relations at FreeWheel.
The full paper can be downloaded here.

FreeWheel
FreeWheel, A Comcast Company, powers the technology, data enablement, and convergent marketplaces required to ensure buyers and sellers can transact across all screens, across all data types, and all sales channels, in order to ensure the ultimate go…