Why All Brands Should Consider Mobile Advertising Within Esports
by Mathew Broughton on 5th Nov 2019 in News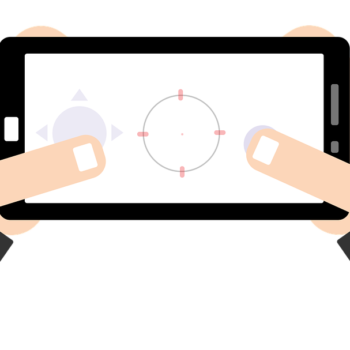 In this exclusive article for ExchangeWire and TheGamingEconomy, James Anderson (pictured below), business director at Publicis Sport and Entertainment, discusses how mobile esports has evolved from humble beginnings, and why the time is right for advertisers to invest in the medium.
The world's most popular video game console is sitting in our pockets right now.
All brands should consider tapping into the gaming industry
Research finds mobile gamers tend to be more receptive to advertising compared to non-gamers. Some 43% of mobile gamers say they are more likely to buy or use brands with ads they like, compared to 32% of non-gamers, which creates a massive opportunity for better marketing efficiency and effectiveness for brands.
The big revelation for mobile gaming was that if you remove the barrier to the gaming field, a whole lot more people want to be gamers than you think. That is the value exchange for brands, the predominant form of video within gaming apps is a sort of user-initiated value exchange video.
Mobile gaming offers brands the opportunity to engage with consumers, at scale with data, and to provide positive moments with them. Brands and potential sponsors need to assess the different landscapes which gaming as a vertical has to offer and understand how they can authentically and relevantly enter into this space and add value to the audiences and overall experience to leverage the true value.
Gaming is the future of mobile advertising
Once solely the home of relatively simple, if captivating, games like Fruit Ninja and Paper Toss, mobile games have experienced a revolution in recent years. Growing from a past that began with Snake and Brick Breaker, phones and other mobile devices now feature games with the kind of strategic gameplay once only available on PCs and gaming consoles like PlayStation and Xbox. And it's driving eye-popping revenue figures. In 2018, mobile game spending was projected to rise more than 25% and represent the majority of all game spending, totalling about $70bn (£54.1bn) in a $138bn (£106.7bn) market, according to research firm Newzoo.
Such numbers have bolstered hopes for a new growth front in mobile gaming, as the industry recently christened its first esports leagues. Formal esports organisations, which oversee season-long competitions between professional video gamers competing for robust pools of prize money, have usually been the province of blue-chip game titles from major publishing companies catering to consoles and personal computers. But surging audience numbers and the widespread availability and accessibility of mobile devices has made competitive gaming titles for mobile phones and tablets a fertile growth area as esports continues to push into the mainstream.
Regardless of format, esports industry leaders are lined up behind competitive mobile gaming.
"We firmly believe that mobile is the future of competitive gaming," said Noah Whinston, 23, CEO of Immortals, a top esports organisation.
The belief stems from outsize potential audience numbers driven by the prevalence of mobile devices. Seventy-seven percent of adults in the United States own a smartphone, including 94% of people between 18-29, according to 2018 figures from The Pew Research Center. There were 4.3 billion smartphone subscriptions in 2017, expected to grow to 7.2 billion by 2023, according to last June's Ericsson Mobility Report.
This ability to reach such a wide swath of people enables Clash Royale and other mobile title-based leagues an opportunity to develop both a massive audience and pull players. The growth in mobile gaming has been powered by the speed of innovation in smartphone tech, resulting in more advanced visuals and gameplay with broad mass market appeal.
Mobile gaming: the advantages and limitation for brands
The International Data Corporation (IDC) Worldwide Quarterly Mobile Phone Tracker forecasts the overall smartphone market to reach 1.646 billion units shipped in 2022, up from 1.465 billion in 2017. This is compared to 82.2 million PlayStation 4 units sold through July since its 2013 release. Microsoft does not release sales figures for Xbox One, but game publisher Electronic Arts stated that the console sold 29.4 million units as of 2017. Nielsen has reported 162 million video game console owners in the US, which equates to about 50% of the population.
Despite the enticing metrics of mobile gaming, some industry observers do not see a rosy future for mobile esports leagues.
Citing the screen size and control scheme as limiting factors, Michael Pachter, a research analyst at Wedbush Securities, is sceptical about the ability for a mobile game to establish itself as a major, organized esport on par with the Overwatch League or the League of Legends Championship Series. "I don't think mobile ever becomes a big deal," he said. "If you can watch a movie in Imax or on your phone, which one are you going to do? The best experience is always going to be on a large screen," said Pachter, who added that mobile game participation will "vastly exceed" that for PC and console games. "There will be games that people want to play, I'm just not sure that we want to watch," he said, seeing mobile-based strategy games like Clash Royale as being more like curling or chess in that way.
Owing largely to endemic interest and non-legacy media outlets, Clash Royale's league has been able to generate buzz. A trailer teasing the season kick-off received over 13 million views on YouTube in just the first few days.
These developments, from an esports league to billions of dollars in revenue, would have been hard to imagine during the early days of mobile gaming, which started in the mid-late 1990s, notably with Snake on Nokia phones. The advent of the iPhone brought colourful and engaging games but, like bubble gum, the taste quickly faded, owing to the limited scope of gameplay. But recent titles have solved that problem, particularly as devices get more sophisticated, opening up new possibilities for game makers.