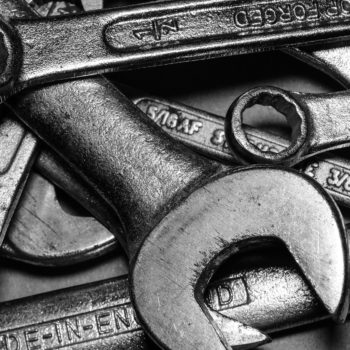 As the decade draws to a close, ExchangeWire has invited thought leaders from across the industry to share their predictions and insight into what 2020 will hold for the ad tech and martech industries. Under the spotlight today is the service layer, with experts debating on the future role of agencies, the spectrum of in-housing, and the position of the major consultancies.
Speed, Quality, Value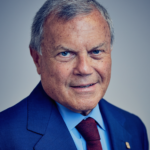 Two factors have influenced what will happen with increasing ferocity in 2020.
First, the Lehman crisis in 2008, which pushed clients to focus on reducing their own marketing infrastructure, as slower nominal GDP growth and little inflation reduced pricing power and increased focus on reducing costs.
The second was the growth of the walled gardens during 2016, when clients realised that they would be increasingly denied access to customer data and a direct relationship with the consumer. They had thought that the internet would dis-intermediate the big box retailers like Walmart, Carrefour and Tesco. Whether because of privacy, interference in elections or brand safety, the platforms built those walls higher and the new etailers, like Amazon, Alibaba and Tencent, started to replace the traditional retailers and exercise control on the direct-to-consumer relationship.
Marketeers have now found, like Brexiteers, that they had to "take back control" of marketing, as they had reduced their costs too far, particularly when control was becoming more and more important.
In 2020 with the uncertainty generated by the British and American General Elections and the G2 confrontation between America and China, implementation of digital transformation, particularly in analogue companies, will become even more critical. These uncertainties may be intensified by a further slowdown in GDP growth, upping the ante for faster, better, cheaper execution and speed digital transformation.
Agility is essential in a 24/7, always on world. Quality is about understanding agnostically the digital ecosystem around the tech giants. Value is about delivering value in a transparent and efficient form, with the accent on lowering cost.
Sir Martin Sorrell, executive chairman, S4 Capital
Planning, operations, and data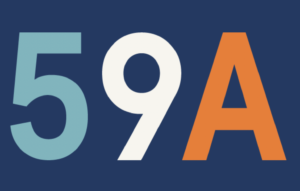 59A have three predictions for 2020 spread across the end-to-end process of planning and buying programmatic:
1. A renaissance in planning; new workflow tools will enter the market and empower new levels of creativity in the process of planning programmatic campaigns. We've already seen new players enter the market, the rise of acquisitions and creation of new groups - this is the groundwork. Next year, things previously deemed impossible, become possible. We look forward to seeing this showcased at next year's awards…
2. An evolution in operations; the arrival of new workflow technology and philosophy of thought is leading to the embracing of automation. This will enable and empower the operational layers of the service stack to improve complex, time consuming tasks and enable more creative operational deployments of the technology stack.
3. A clear approach to data; the industry will continue to be swamped by "snakeskin"/"prophet" like "AI's" with their bold claims. Subsequently there will be a rise of companies who cut right through the noise in a bid to humanise the role that advanced, statistical techniques can offer in improving the lives of marketers and, ultimately, those of the end consumer.
What a year 2020 will be.
Adam Ray & Austin Saunders, co-founders, 59A
2020 the year the service layer fights back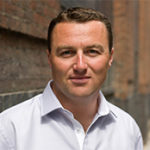 As the co-founder of an agency, it's depressing to be described as "the service layer". But if you treat media as a mere commodity then that's what happens, you lose your significance to clients. I believe 2020 is the year the service layer will fight back to show its strategic value to brands, a position agencies should never have lost.
The coming year will see even more advertisers ripping-up the way they buy media. A proportion of these will in-house, but all will be aiming to build a media model based around data and technology, rather than people and process.
In this environment, it's easy for the agency service business to lose value, their scaled efficiency play is less and less relevant. Agencies need to reinvent their core offering around insight, planning, technology consultancy and smart activation. But to do this they must wean themselves off their addiction to the precipitously high margins made possible through owning the media supply chain.
Advertisers want more choice in how they work with agencies. In 2020 the media supply chain will be increasingly owned directly by advertisers, whilst the smart agencies build transparent and flexible offerings around it. In-housing will play a part in this new reality, but brands still need help in that model. The question is, will the service layer be brave enough to take the opportunity?
Martin Kelly, CEO and co-founder, Infectious Media
Growth of independents, and the new independent identity solution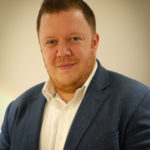 - The role of agencies will continue to be redefined throughout 2020, it would be surprising to see any holding company posting exceptional results in their earnings, and it would be unsurprising to see talks of mergers resurface.
- Expect to see one independent agency, or more, really grow market share in the UK.
- In-housing continues to get more hype than reality, but it's happening. There will be less media pitches and way more focus from brands to implement new operating models they've been designing in 2019.
- Brands will revisit their technical infrastructure given the increase in complexity with what browsers and regulators are imposing.
- Major consultancies continue to bleed into the advertising space, but through acquisition as opposed to organically, and likely more on the execution side than strategic consulting.
- Digital supply chain becomes increasingly auditable, less accountancy gymnastics, and far more straight to the source of truth with invoicing. There is also the potential for a cryptocurrency to start to become a focus.
- GDPR implementation becomes more stringent, early fines for some big hitters in Q1 will create panic. TCF continues to move forward and IAB keep dialogue to support the industry, everyone should be supporting this with a 'sustainable industry' hat on and not one of commercial interest.
- Google tighten up their walls and make bigger changes to Chrome later in the year, and continue to press-on with the Ads Data Hub strategy. Likelihood of major DSPs shuttering some third party access owing to liability concerns.
- Optimisation becomes more algorithmically enabled - machine learning generally will permeate throughout the digital industry.
- Publishers create more direct relationships with buyers to offset loss of yield from non-trackable environments and open marketplace selling.
- There will be a merger of identity providers and potential acquisition by a Goliath (Salesforce, Adobe, Oracle, etc.), to provide a single independent solution for the industry.
- Lots more talk on Connected TV, DOOH and Radio being enabled programmatic and the UK media owners will continue to move slowly, but they'll keep moving.
Wayne Blodwell, founder and CEO, The Programmatic Advisory
Digital will embrace customer value marketing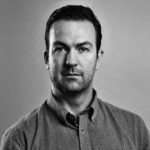 As we charge towards a post-cookie world, the lines between digital and customer value marketing - which today are largely separated - will increasingly blur.
Factors such as a scarcity of cookies, the evolving privacy landscape and marketers' ambition to act on more robust data sets are forcing digital practices to change.
Moving forward, in order for advertisers to maintain ongoing dialogues with users through advertising, an explicit registration (such as email sign-ups) from the end-user will be required. To obtain this, advertisers must place emphasis on establishing a clear and meaningful value exchange with users.
This is where digital and customer value marketing begin to converge.
CDP is the new DMP
Although CRM integrations into digital ads platforms have been available for some time, they have often been cast aside in favour of increased scale through cookie-based options. With cookies now slipping off the menu, user tracking, segmentation and targeting overall will need to shift in the direction of customer data platforms (CDP).
There are many benefits of a CDP over cookies; rich in deterministic data for things like product and frequency of purchase, actual margin and lifetime value - a clear read on the value of each customer (and the advertising) can be modelled and most importantly, predicted.
Getting the marriage right between customer data and digital platforms yields fantastic results; in every campaign we've implemented this type of analysis and integration for our clients, we've seen double-digit improvement in media performance.
While such infrastructure is not yet mainstream and major step-changes are required to make it happen, our early read is that life after cookies may actually open doors to more effective advertising. By embracing more robust data-sets built on a clear value exchange, the focus of advertising will shift to buying the right impressions, not the cheapest, with the end result being stronger and more trusted customer relationships.
Ryan Storrar, SVP media activation, EMEA, Essence
Change for the service layer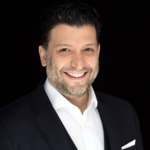 In 2020 we will see more change coming. Besides more solutions that will enter the markets, we will see an evolvement on how we collaborate in the advertising ecosystem.
As we have seen recently with Nestlé evolving their relationships with their partners, Agencies must decide how they want to cooperate in the future with their brands before it is determined for them. Agencies that focus on outcomes, value and engage with brands and products as if they were their own will grow.
These next-generation agencies will not only drive advertising integrated and holistically, but they will eliminate unproductive manual processes to give more space for creativity and experimentation. They will still push for efficiency with a strong focus on effective marketing to move consumer and brand closer.
There will be more niche consultancies that will offer services based on attitude, experience and flexibility. They will be attractive to brands for their nimbleness and dynamic approach and will win where holding groups and bigger consultancies are conflicted.
The Evolution of the service layer will not only change the relationship to the brands and how we collaborate in the advertising landscape, but it will also create a positive work culture where people, their development, knowledge and experience are in focus and seen as an component to winning business.
Hossein Houssaini, founder, Ho/Pe Advisory Ltd
High importance in managing advertiser-consultant relationship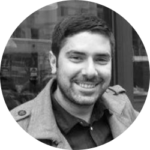 Smart technology providers operating in a competitive space have always used service as a differentiator. As in-housing becomes ever more commonplace in programmatic, this strategy will grow in its importance. Tech platforms that can wrap strategy, activation and operational support layers around their core tech will stand out from the crowd.
Simultaneous to this, the new, emerging service layer of consultants and specialists will become gatekeepers, much like the holdcos, and how tech vendors manage these relationships will be equally important. Critically however, it's unlikely they will look to wield the same control, which should be a good thing for independent technology.
Dominic Satur, VP business development Europe, Flashtalking
The new era of digital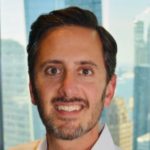 2020 will usher in a whole new era of digital because the industry will finally do what has long been asked of it by powerful global brands like P&G — clean up the media supply chain. It will be truly transformative.
Digital media and programmatic advertising have evolved rapidly without much purposeful design. That wasn't the intent—we wanted to make marketing and content people love. But along the way, unintended consequences emerged such as fraud and too many, often hidden, fees. As pioneers in this industry, we are obligated to tackle the wrongs we've helped create, and I believe you're going to see a broader commitment to improving supply chain transparency and efficiency.
A good way to put the state of digital advertising into perspective is to consider the changes seen in industrial agriculture over the last few years. As the industry set out to grow food at a tremendous scale to nourish people, it quickly lost sight of key checks and balances, and the result has been an opposite effect on consumers, with even further damaging environmental impacts.
This is an industry-wide movement. Over the course of this next decade we're entering, we'll see a heightened level of collaboration in and commitment to getting this big clean-up job done.
Jeremy Steinberg, global head of ecosystem, MediaMath