IPA Bellwether Report Q4 2019: Return to Marketing Budget Growth
by Mathew Broughton on 15th Jan 2020 in News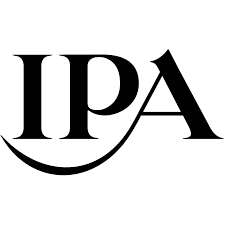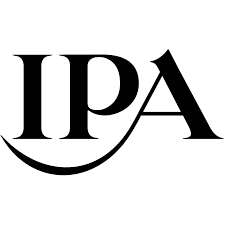 The IPA Bellwether Q4 2019 Report, released today 15th January 2020, has revealed a 4% overall increase in marketing budgets, the first such increase since the first quarter of the year. Growth is anticipated to accelerate through 2020 as the business cycle recovers from its current soft spell.
Report highlights
- Bullish expectations for marketing in 2020-2021 as a result of diminishing political and business uncertainties.
- Internet advertising again cited as the primary driver of overall growth in marketing spend, with budgets increasing by 7.9% in Q4 2019 alone.
- Own-company financial forecasts move into positive growth for the first time since Q3 2018.
Spending to go to high-performing dynamic advertising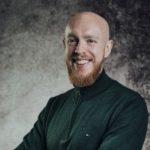 Finally, some good news for the industry after a year of relatively flat results for digital ad spend and this will be welcomed by an industry who has weathered the effects of political uncertainty. It is now time to look forward to burgeoning ad budgets in 2020 but marketers will still be looking to spend with high performing, dynamic and interactive ad formats. There will also be a need to show you can deliver increased digital efficiencies with better use of data; methodology and technology will need to work hard together to deliver data driven advertising campaigns that consumers positively respond to.
Richard Cook, executive director, Trade House Media
Heralding an increase in innovation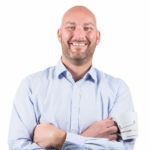 This is the news that we have been waiting on for the last 12 months and it is good to hear that we are turning the corner and starting to see real growth in the digital ad industry. We now need to build on this momentum and work hard to prove that every partnership delivers strong returns for advertisers. It is likely that this will herald an increase in innovation and more confidence in pushing the boundaries on marketing solutions.
We still need to ensure that we work hard at proving that the extra ad spend delivers strong ROI and it will be even more important to provide transparency on measurement and attribution. This will give further strength and justify the +15.7% who have upwardly revised their total marketing budgets.
Florian Gramshammer, MD EMEA, Impact
OOH and audio the winners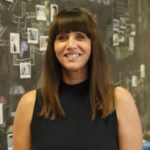 The latest IPA Bellwether brings with it positive news on an expected upturn in spend in 2020. The winners are cited as OOH and audio with +6.3% of companies expecting to see greater spending on big-ticket ad campaigns in these channels. This is likely to be in response to a strong year for audio which delivered better engagement, higher recall and personalisation at scale. Marketers will spend on channels this year that have proven results and that continue to push the boundaries of innovation creative married with data led performance.
Niki Stoker, COO, A Million Ads
Mobile ideal for brand-customer understanding
It is heartening to see budgets flowing back into internet marketing after a long period of stasis. And it is also important to realise that, while business sentiment may have frozen for a while, the world has not stopped evolving during that time. Audiences are harder to reach by tried-and-trusted internet channels now, and younger consumers in particular call for new approaches. Seamless and immersive in-app environments now have a major role to play for brands seeking to find those elusive audiences. Specifically, mobile programmatic advertising now looks like the ideal way for brands to understand, identify, engage and acquire today's mobile-first consumers.
Niklas Bakos, CEO and founder, Adverty
Disappointing decline in market research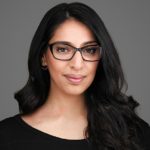 It's disappointing to see that market research investment in 2020 is on the decline given the vital role it plays in driving effectiveness across all areas of marketing.
Increasingly, brands are focusing on how to drive long term effectiveness. Market research, as the gateway to understanding people's underlying motivations, is critical to achieving this.
Data might be able to show us the decisions people are making, but we'll get nowhere if we can't understand it, which is why using a cross section of high quality market research resources to draw conclusions is vital.
Shazia Ginai, CEO, Neuro-Insight UK
Positivity for a subdued economy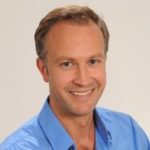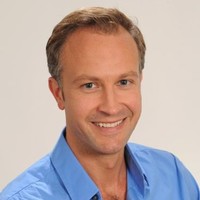 The IPA Bellwether Report's finding of renewed growth in marketing budgets, and particularly those allocated to internet marketing, offers a welcome shot of positivity for a UK economy that has been subdued by uncertainty for three years. But as advertisers finally begin to release the handbrake on their marketing investments, they should remember that opportunists thrive in busy markets. Illegal domains, misplaced ads and IP infringement boom when advertising is strong, and as marketing activity increases, so does the risk to brands. For any advertiser, the gearing up of online marketing requires a parallel investment in safety and compliance, to ensure ads, campaigns and brands do not fall prey to the hidden dangers of a high-risk publisher landscape."
Peter Szyszko, CEO and founder, White Bullet Solutions
Technological advances as opportunities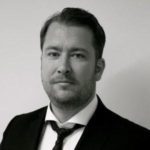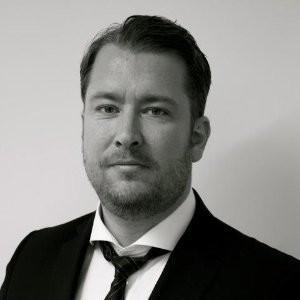 A positive effect in the aftermath of the UK General Election was one of increased investments in digital advertising and this report shows that there is a hopeful expectation that Brexit will actually welcome further opportunities. The tech space continues to flourish with AI driven software becoming more mainstream. Context will also be key and brands need to ensure that they engineer for context and optimise for performance.
One of the things that advertisers may explore this year is a way to carve out exposures to specific aspects of the news cycle that work for their brand as user-generated creators continue to increase their share of voice on prescient issues such as sustainability. The IPA Bellwether report highlights technological advances as opportunities for advertisers. Marketers now need to focus on how data-driven advertising will help brands deliver precision suitability and contextual performance.
Mattias Spetz, MD EMEA, Channel Factory
Renewed sense of opportunity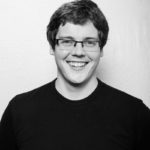 The latest Bellwether report shows evidence of a renewed sense of opportunity among marketers – coming despite, rather than because of, improved economic confidence.
By that, I mean there is no sense of 'a rising tide lifting all boats'. Rather, brands are looking for ways to ride choppy waters after many quarters of floating and waiting.
This means, of course, that they will need to spend smarter, not just higher, by finding growth in unfamiliar places, and focusing on making effective investments that drive real growth, rather than just temporary efficiency.
The most important thing is for brands to think for themselves and don't just copy what everyone else is doing. Effective growth will only come from understanding what works to recruit valuable customers and improve their journeys. As such, the right balance of media, creative and technology investment to drive growth will vary for every business.
Alex Steer, CPO, Wavemaker UK
Ensure budgets are used in efficient and accountable ways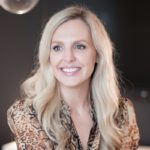 The latest IPA Bellwether report clearly shows that political and economic uncertainty is diminishing, with marketing budgets increasing and expected to continue to grow in 2020. It's an encouraging start to the new decade, following a year of slow industry growth in 2019.
As digital ad spend continues to increase, advertisers must ensure marketing budgets are used in more efficient and accountable ways. The focus on performance and return on investment will be higher than ever and marketers need to concentrate efforts on precisely tracking performance throughout the funnel to increase transparency and minimise inefficient touchpoints.
Libby Robinson, managing director EMEA, M&C Saatchi Performance
Consider the looming death of the cookie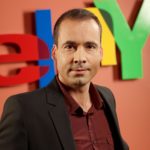 As we emerge from the shadow of the political and economic turbulence of 2019, it's a relief to see marketers are more confident about the year ahead. That being said, uncertainty still lies ahead, and marketers may yet have to steady the ship, depending on the outcome of this year's political events.
When it comes to online advertising, once again it's no surprise to see this sector doing well. However, digital marketers need to stay on their toes, as the looming 'death of the cookie' forces the industry to consider how it reaches relevant audiences. This could affect independent publishers in particular, which are under increasing pressure to compete with powerful walled gardens. These publishers face the challenge of positioning themselves as a credible alternative, while the rules of the game – and technology involved – are increasingly controlled by the giants of the industry.
Mike Klinkhammer, director of advertising sales EU, eBay
Boardroom won't care for marketing without commercial impact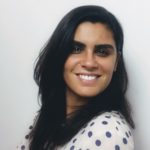 As we enter the new decade, it's brilliant to see that marketers have a more positive outlook on ad spend and overall growth - but many obstacles remain. With sales targets remaining ambitious and marketing ROI under increasing levels of scrutiny, it's no surprise that the internet marketing category remains the stand-out performer. It's the obvious place to put marketing spend for laser-focused, data-driven campaigns that are far easier to measure when it comes to their impact on sales and the bottom-line. The boardroom won't care about marketing if it doesn't drive commercial impact.
With this in mind, CMOs mustn't forget to also leverage digital channels for long term brand building: blending digital performance with influencer and social strategies is a winning approach, if attributed, optimised and managed properly. This blend of brand and performance will become even more critical as we move into the new decade.
Alessandra Di Lorenzo, CEO of Forward, Lastminute.com's media company
Advertising crucial for both brands and consumers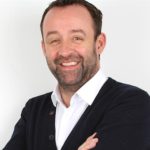 Following a year of declining marketing budgets and a pessimistic outlook, it is promising to see that total marketing budgets have increased as political uncertainties diminish.
Adspend is forecast to grow in 2020, meaning that competition in the digital space will be higher than ever. As highlighted in last year's iteration of our DIMENSION report, we know that advertising remains crucial for both brands and consumers. But, to keep up in an increasingly competitive marketplace, brands must tailor their content appropriately to the consumer experience, taking advantage of all channels available.
It's essential for advertisers and brands alike to carefully monitor and measure each step of their campaigns, to ensure valuable and engaging content is targeted at the right consumers across all platforms and media.
Mark Inskip, CEO UK and Ireland, Kantar
Real gains expected for publishers in long term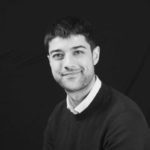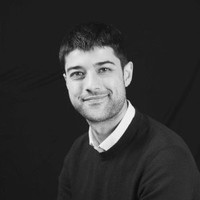 Internet advertising continues to drive businesses' growth agendas, with the latest IPA Bellwether report citing technological advances featuring heavily on marketers' agendas. In fact, it singles the internet out as once again the 'stand-out' performer even as the industry as a whole is feeling more 'bullish' about budgets.
Q4 showed a growth of overall ad budgets for the first time since the first quarter of that year. And it predicts that growth will continue every year to 2023. However, scratch beneath the surface, and there remain challenges ahead - particularly for digital. Growth in internet marketing is stalling, slipping from 11.1% in Q3 to just 7.9% in Q4.
Can we expect to see this trend continue? What the report doesn't touch upon is the increased scrutiny that data-driven advertising finds itself under from regulations such as the GDPR and the ICO investigation into real-time bidding to the browsers (including Chrome) putting consumer privacy first. The use of third-party cookies will continue to decline, which means there is an increased need to pivot towards first-party data. But in doing so, publishers particularly can expect real gains in the long term, even if they suffer short term pain.
Amit Kotecha, marketing director, Permutive
High-quality data at the core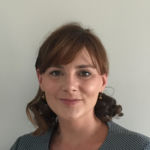 The results of this quarter's report shows a much more positive outlook for marketing budgets compared to the previous quarter, most likely as a result of the stabilising political and economic landscape.
It is unsurprising to see internet marketing as the stand out performer and investments in this area will remain a top priority for the next decade at the very least. Technological advances are understandably also heavily featured in the report and in 2020 the key focus for businesses should be to utilise this development to enhance their online presence across multiple platforms and environments. And at the core of this is high-quality data, to not only drive advertising/marketing campaigns but to also provide the best method of effectively and efficiently facilitating business growth in the long-term.
Charlie Johnson, VP UK and Ireland, Digital Element
Ensuring linear and digital spend complement each other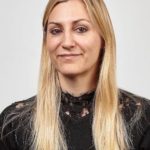 "It's clear the industry is coming out of a period of uncertainty and, although there is no real increase to main media advertising – including TV – it's encouraging to see that 2020 is forecast to be a good year for ad spend (predicted to increase by 1.8%). With consumers increasingly watching content across multiple platforms, and the subsequent rise of connected TV continuing to drive even greater digital spending, we can expect to see this growth come, in part, from digital video budgets."
"As budgets in the area of digital video do grow, it will become crucial for agencies to converge them into a single pot for all TV platforms, to ensure linear and digital spend complement each other. This, in turn, will not only fulfil the campaign needs, but enhance the campaign performance, and aid the continued growth of the industry."
Jenny Antoniou, publisher account director, Telaria
Experiment in flourishing sectors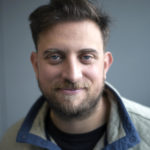 "With political uncertainty fading, at least temporarily, after the recent General Election, it is heartening to find that businesses are once again looking to invest and spend in advertising. But if companies wish to fully capitalise on the predicted growth this year then they must be willing to experiment with new and innovative channels – in flourishing sectors like gaming, mobile and digital audio – to help expand their reach, instead of simply relying on traditional strategies.
The bullish expectations of marketing budgets in Q1 will result in a little more freedom for those who wish to experiment creatively with their campaigns, helping to establish unique relationships between product and consumer. The ability for marketers to be flexible in their efforts is extremely important for the overall health of the digital advertising space and survival of media."
Francesco Petruzzelli, chief technology officer, Bidstack
2020 spend focused on efficiency and transparency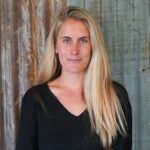 It's encouraging that ad spend is predicted to grow 1.8% in 2020, and we're hopeful this trend continues. We do expect data privacy regulations to continue driving an increased emphasis on the quality of online inventory.
With advertisers starting to narrow the number of partners they use, we expect that 2020 spending will be focused on efficiency and transparency.
Hanna Fritzinger, head of marketing, Sovrn
Strategies reassessed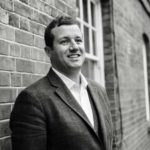 Marketing budgets increased at the end of last year for the first time since Q1 2019, a sign that companies have used the difficult year to reassess their strategies. It's reasonable to suggest that efforts to find new business leads in preparation for the new year, and a push on brand awareness are also responsible for the renewed investment.
Many will be relieved to hear that digital's presence has continued to remain a priority for marketers with ad spend predicted to grow 1.8% throughout 2020. But they will also be keenly aware that increasing browser restrictions may impede this growth in the future. Recognising the value of working directly with digital publishers and having a compliant data targeting strategy is key to a strong ad industry.
Andrew Morsy, managing director international, Peer39
Enthusiastic marketing spend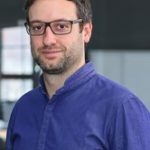 Overall, it's positive we are entering a new decade with an increase in marketing budgets for the first time since Q1 2019. It is especially encouraging to see there is a 7.9% net spend increase in budgets for internet marketing.
The report highlights how businesses are increasingly acknowledging the effectiveness of data-driven advertising. By embracing advanced analytical tools, in addition to artificial intelligence and machine learning, marketers can derive actionable insights that would assist in producing engaging and successful campaigns. In addition – as the report mentions – a better use of data promotes the opportunity for increased digital efficiencies.
Moving into the first quarter of 2020, I expect to see slight hesitation around marketing spends following the UK's departure from the European Union. However, the positive steps towards internet marketing may play a vital role in encouraging the enthusiastic marketing spend witnessed in Q4 2019.
Alexander Igelsböck, CEO, Adverity
Maintained 'brandformance'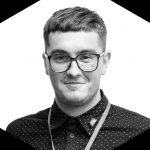 The latest IPA Bellwether report demonstrates renewed confidence in the economy and marketing industry, which is very promising for brands and marketers as we head into the new decade. To sustain this positive momentum, marketers should invest in engaging, non-intrusive digital strategies that are tailored to the individual needs of the consumer at every stage of the consumer journey. This will ensure 'brandformance' is maintained, through reaching the right audiences, even in the toughest of times.
Performance marketing is also another way of ensuring brands can keep consumers engaged. By tracking specific metrics and understanding exactly which strategies resonate with their customers and provide a return on investment, brands will know where to best invest their budgets in uncertain periods in the future."
Nickolas Rekeda, chief Marketing Officer, MGID
Positive start to 2020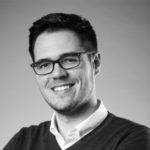 This latest IPA Bellwether Report is a positive start to 2020 and the rise in marketing budgets signifies a new wave of confidence in the industry. It comes as no surprise that digital remains a highly lucrative advertising channel and to ensure this ad spend remains steady, publishers must focus on delivering a brand-safe, transparent, relevant environment to their advertisers.
At the end of last year, 88% of AOP board members stated non-advertising growth as a priority for 2020, meaning media owners are already recognising the opportunity to diversify their revenue streams rather than solely relying on advertising as a source of income. The publishers that put their plans into actions this year and implement these alternative monetisation strategies, such as e-commerce and online video, will reap the benefits of the increased spend.
Zack Sullivan, CRO UK, Future Publishing
Businesses back on the front foot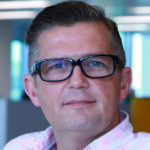 These latest results signal a recovery of confidence, now that the election is done and Brexit feels more certain to happen.
With the turbulence of 2019 behind us, we can see businesses getting back on the front foot and unlocking marketing budgets. Keeping audience at the heart of everything we do remains key, of course. To encourage consumer confidence, we need to show people we understand their needs, desires and concerns better than ever during 2020. How Brexit affects the country – emotionally and economically – remains difficult to accurately predict.
I believe, too, that people's concerns about the climate crisis conversation are likely to heighten as words turn more into action. We all need to work out how we can help businesses develop a point of view on their role in those discussions. Lots to think about as we move through what I'm confident will be a challenging but fruitful year for UK businesses.
Jem Lloyd-Williams, CEO, Mindshare UK
Bullish advertisers and consumers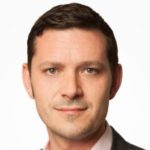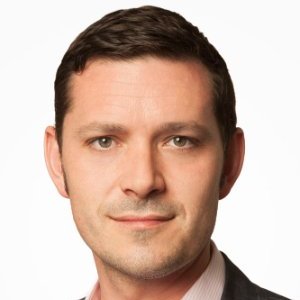 Advertisers are not alone in feeling cautiously optimistic, as outlined in the IPA's latest quarterly Bellwether report – we have seen similar improvements in consumer confidence too. The December election and increased certainty around Brexit seems to have aligned most to the idea of a clearer way forward for the UK. And with certainty comes the ability to plan, trade and execute for brands and agencies alike.
We are also seeing a new focus on responsible advertising, itself aligned to business results, and expect that trend to accelerate. Clients are looking to engage the attention of a more bullish consumer with best-in-class creative within real media environments.
"These premium online publishers offer brands contextually relevant ways to reach engaged audiences in a transparent, brand safe and privacy compliant way. All things that will become more important in the year(s) to come.
Justin Taylor, UK MD, Teads
Focus on data optimisation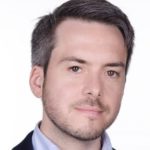 The latest Bellwether report shows marketers are feeling more optimistic about 2020 as we move on from the last 12 months of political and economic uncertainty. With budgets increasing for the first time since Q1 2019 and ad spend set to improve in 2020, it's more important than ever for marketers to look at how they're optimising data in a market where data, especially first party data, is becoming more important.
As advertisers, data - it's quality, validity and purpose - has historically been questioned. Reality is that properly sourced data can be good and can serve a multitude of roles. What's bad is unrealised consumer engagement. Brands need to evolve along with consumers, who are embracing new digital technologies every day, including new devices. The proliferation of devices will continue to disrupt the digital landscape, and marketers will have to keep up with the changing tide. It's no mean feat, but marketers should be able to capitalise on their new-found confidence heading into 2020 to assess their strategy so its focused on optimising data and is executed across all channels.
Tom Rolph, VP EMEA, Tapad
Use of AI to improve conversion and efficiency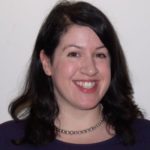 The latest figures show 2019 ended with a promising boost to digital advertising budgets in a year of economic and industry challenges. Online tools were once again identified as key drivers of digital spend, which will ring true for advertisers using technology to design more effective ad campaigns according to audience data, and achieve better outcomes as a result.
Marketers can use tools built on artificial intelligence to identify areas of strong performance and direct spend to maximise campaign performance. Custom algorithms can sift through data to predict better performing impressions and enable higher conversion rates. AI also enables marketers to run thousands of tests to pinpoint the right price for a media placement in an exchange, making buying a more efficient process. While marketers are under pressure to increase efficiencies while meeting marketing objectives, it's these online tools that will continue to drive digital spend.
Jenny Kirby, managing partner, GroupM Digital
Just what was needed, but be wary of complacency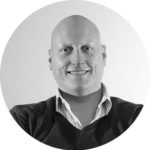 This is exactly what we needed to see as we move into 2020 – growth in marketing spend last quarter, driven mainly by internet advertising, and a promising outlook for the year ahead of us.
With this positive news, it's so important that we don't become complacent, especially in the recent climate. With the latest headlines surrounding Chrome's lock-down on tracking cookies, we must keep our ears to the ground as the third-party cookie sets to crumble to extinction. As an industry, it's paramount we continue to look at how to deliver campaigns with intelligent use of data and powerful activation methods. This is something that should very much be a priority for businesses this year, as the industry looks for alternative data strategies to reach relevant audiences."
Ian James, CEO, Silverbullet
Advanced data synergies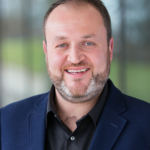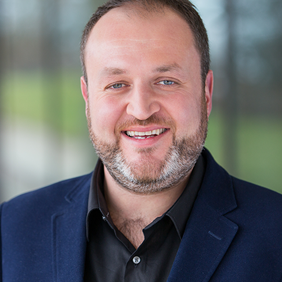 The shift toward data-driven strategies and data technology signals a growing appetite from businesses to build a panoramic view of the customer. While a company may collect its own slice of data about its customers, these data assets will only give a limited view of the consumer.
To increase digital efficiencies, businesses need to look for advanced data synergies and partner with companies that can offer additional data to round out that view of the customer. The trend of serving the customer by getting to know them better has remained a major priority, with businesses continuing to invest in online tools to bolster their digital presence. We predict that efforts in this area will help to unlock revenue streams – especially given the recent seismic changes to how data is collected, connected, and permissioned – and release further investments in data initiatives.
Chris Hogg, managing director EMEA, Lotame
AdvertisingMarketerMedia Spend