The Evolution & Opportunity of CTV: Q&A with Mark Zagorski, Telaria
by Mathew Broughton on 4th Feb 2020 in News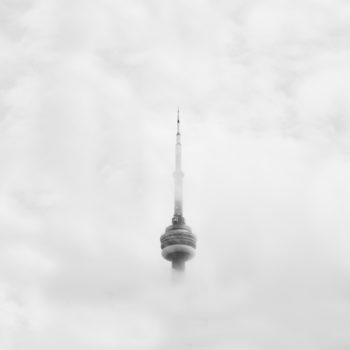 Following the agreement to merge with Rubicon Project made last year, Mark Zagorski, CEO of Telaria, discusses how the supply-side landscape is set to evolve over the course of 2020, and why connected TV (CTV) is a channel of preeminent opportunity.
Where are the preeminent areas of opportunity for the supply-side through 2020, and what does the sector need to be most wary of?
2020 is truly shaping up to be the biggest year yet for ad-supported video, and supply side platforms that are able to deliver premium quality ad experiences at scale are going to be in the driver's seat. CTV in particular is growing so fast and very soon it will be the default way that audiences access premium, long-form TV content. Today, more than three-quarters of US households watch content through CTV and, by next year, almost 40% of these households will not be reachable through traditional pay TV (satellite/cable). Marketers are beginning to see CTV as a core part of their advertising mix rather than as an experimental channel - a rapid evolution from just a few years ago.
CTV is premium, long-form TV content delivered through an internet connection, so the ad experience for viewers is big-screen and non-skippable like linear TV. The technical requirements necessary to deliver CTV ads is more sophisticated than what many supply-side platforms, which had been built to support desktop display ads, are equipped to handle. Publishers and advertisers need to carefully vet their CTV technology partners to fully capture the opportunities in this space.
How do you expect the independent supply-side landscape to evolve over the coming decade?
In the shorter term, we can expect that supply-path optimisation (SPO) will continue to mean that quality and premium buyers will start phasing out the second tier players that do not add value to their business. In other words, we are going to see consolidation occurring in one form or another.
As a wave of new CTV and OTT streaming companies enter the market, independent monetisation partners will become increasingly important. Publishers need to be able to trust that their technology partners have their best interests in mind and have no conflicts of interest. After many years of being beholden to walled gardens like Google and Facebook, publishers are understandably wary of trusting technology companies that also produce their own content.
What are the main opportunities for marketers seeking to invest in CTV advertising? How have recent technology advancements made CTV more appealing channels than previously?
Advancements in serving addressable ads on CTV are an exciting development that marketers have been looking forward to for some time. Addressable on CTV can go beyond household-level targeting by factoring in audience, contextual, and behavioural information, to deliver campaigns with greater accuracy and relevance.
For marketers who are new to CTV, the barrier to entry to start advertising on CTV is relatively low. Whether you're a legacy brand or a new DTC start up, CTV can put your brand alongside high-quality, brand-safe content without committing to spending millions months in advance.
As the lines between traditional linear and CTV advertising become increasingly blurred, how can supply-side platforms work with broadcasters, marketers and agencies to ensure overall television ad spend continues to grow, at the benefit of all stakeholders?
The buying of CTV has historically been tossed between linear TV and digital teams without a clear place in either. Eliminating these silos can help publishers think about their OTT inventory opportunities more holistically and advertisers can better measure the impact of their video campaigns. To do this, publishers are looking for supply-side platforms that can manage and monetise both direct sold and programmatic inventory across CTV, desktop and mobile.
For CTV to succeed, the ad experience must be as seamless as it is on linear TV. In terms of technical requirements, that means frequency capping, audio normalisation, and fast load times, are all table stakes. Innovative CTV ad formats like pause ads hold a lot of promise and are an area of focus. The intense competition for viewer attention in today's saturated streaming ecosystem will bring publishers, advertisers and their technology partners together to ensure the future of TV advertising is alive and well.
What are the major differences in regional CTV markets that you are currently monitoring? Do you expect to see these converge in 2020 or continue to diversify?
The rate of CTV adoption varies around the world due to regional differences in how local broadcasters operate, internet connectivity, and other factors. Australia, for example, is a very advanced OTT market where broadcast video on demand (BVOD) grew 32% year over year from 2018 to 2019. More than half of that BVOD viewing in Australia is taking place on CTV. Meanwhile, South East Asians spend an average of 3.6 hours on mobile internet daily where it is much more common to watch video on a smaller screen. After a somewhat slow start in the streaming space, today roughly half of British homes watch streaming TV. There will continue to be distinctions in how people in different parts of the world watch video but the overall trend is that digital video viewing is on the rise, particularly on CTV.
Do you foresee that identity will be as prominent an issue in CTV as it has been in display, or will other issues take to the fore?
From a user experience point of view, a standardised identifier is perhaps even more important in a CTV environment than it is for display. A standardised identifier is the key to solving issues like frequency capping to ensure the same ads don't play back to back. The industry is working towards this goal but the mechanics of how this will be solved will differ from display since cookies don't exist in CTV.
We've seen the challenge of identity in a cookie-less environment with mobile but whereas there are only two mobile operating systems, iOS and Android, there are dozens for CTV. In developing a standard, we have to take into account streaming devices, smart TV OEMs, and individual streaming services and how these interact with each other. Telaria is part of the IAB Tech Lab OTT Technical Working Group that is working towards guidelines for unique app identifiers within OTT inventory. We're hopeful that a standardised identifier will be adopted widely in the near future.