Trade House Media Integrates with The Media Trust to Protect Publishers
by ExchangeWire PressBox on 11th Feb 2020 in News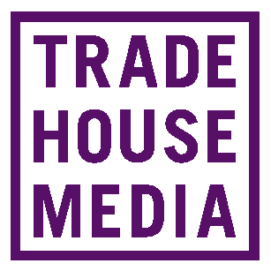 Trade House Media, the leading managed ad solution provider announce that they have partnered with The Media Trust to ensure a clean supply chain and to protect the valued users of their publisher clients.
Trade House Media provides ad management as a service for digital media owners and the integration with The Media Trust will add a further layer of security for their publishers.
"Increasing complexity of programmatic and ingenuity of bad actors means malware is an ever present issue for publishers and advertisers. We are committed to cleaning up the supply chain and The Media Trust integration will allow us to build on the measures we currently have in place to protect our publishers. Throughout the entirety of the integration, The Media Trust has delivered an optimum level of customer support and this has enabled us to provide our advertisers with a trusted and compliant supply chain." says Richard Cook, Executive Director, Trade House Media
"As an organisation dedicated to delivering a safe, quality user experience, Trade House Media's goals align with our own. We are delighted to be working with Trade House Media to help continuously drive security, quality and data protection improvements into their partners' digital ecosystems and create a healthier, more positive user experience" , says Matt O'Neill, The Media Trust, General Manager, Europe.
Trade House Media also announces that they are one of the first global businesses to fully support sellers.json and SCO across their entire ecosystem. This shows a commitment to ensuring trust and transparency and providing publishers with maximum value and aligning with the buy side to validate genuine inventory sources.

Trade House Media
Trade House Media is a leading contemporary ad network with exceptional expertise in delivering digital revenue opportunities for global publishers. Founded in 2016 by Richard Cook, Antoine Pilate and Andrew Morgan, Trade House Media provides valuabl…
TagsPublisherSupply SideTransparency