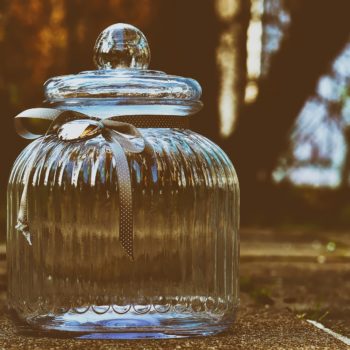 In association with Permutive.
Ahead of ATS Stockholm 2020, Amit Kotecha (pictured below), marketing director at Permutive, has penned this exclusive article for ExchangeWire discussing how publishers, advertisers, and agencies, can prepare for a post-cookie landscape, and how transitioning to first-party data strategies can ensure a consumer-centric and profitable future for the advertising industry.
It's official: even the naysayers who couldn't, or wouldn't, imagine life without them now know it - the age of the cookie is (almost) over.
The final confirmation of their demise came in January when Google announced that within two years it would stop supporting third-party cookies on its Chrome browser.
Browsers such as Apple Safari and Mozilla Firefox are already doubling down blocking third-party cookies by default, with Intelligent Tracking Protection (ITP) and Enhanced Tracking Protection (ETP) respectively, releasing new versions as quickly as third-parties find workarounds.
And regulations such as the EU's General Data Protection Regulation and the California Consumer Privacy Act have also hindered the potency of the cookie. But it is Google that spells the end: Chrome accounts for more than 60% of the global web browser market, according to Statista, with second-placed Safari at around 16%.
It says it will only phase out third-party cookies once the needs of users, advertisers and publishers are met, having recently released a study that suggested without them, publisher revenues would drop an average of 52% with some experiencing a drop of up to 75%.
That leaves publishers, advertisers, and agencies with two choices: wait and hope that Google's solution will indeed guarantee revenue and lead to a fairer ecosystem, or to take the initiative now.
Because, truthfully, the solution is already out there - and it's fairer for all, especially consumers increasingly knowledgeable about and wary of the data they cede. It lies in a company's own, earned, first-party data and it realises the value of context - of quality ad environments set within and around quality, trusted content.
An over-reliance on third parties has changed the industry - and not necessarily for the better, over the past decade. Publishers have ceded control over their own destiny to others and advertisers and agencies have been too quick to buy against impressions rather than audiences.
Yet publishers are the ones with the most to gain in a first-party world because they're presently unable to drive real revenue from their own data as third parties make it widely available across the web. At Permutive we currently see 48% of all traffic to publishers across our network coming from Safari and Firefox. This is traffic that cannot be monetised with data: effectively, almost half of the web is hidden.
But by switching to a strategy focused on first-party data, a publisher is able to leverage its unique, valuable audiences in deeper, more meaningful ways for advertisers. And all in a privacy-compliant way.
Advertisers and their agencies, can reach the audiences they really want in the environments best suited to do so – more brand-safe and transparent than the platforms that hoover up almost all of the global digital ad revenues.
Publishers can take control of their future and monetise their first-party data in a privacy-compliant way.
Yet they will need the technological means to activate and analyse their own first-party data in real-time. They should seek out tools that will guarantee audience scale, allow real-time activation of all types of data, and allow quick, easy extraction of the insights buyers want to see – without having to rely on cookies.
It is important to ensure they question the longevity of these solutions or face a costly strategy and tech change when cookies do disappear.
Such tools should be based around three pillars: privacy, trust, and scale.
When it comes to privacy, publishers are the only entity that has the ability to collect data within browsers. They are essentially a walled garden of their own audience. Any IDs that are shared with third-parties could breach browser and regulatory rules. John Wilander Apple's WebKit engineer behind Safari's Intelligent Tracking Prevention said in a tweet this month.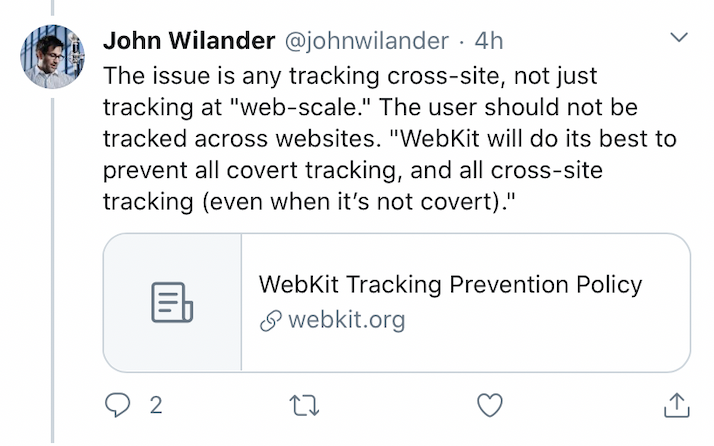 All the solutions I have seen so far based on ID's whether that be through an email, phone number or other identifiers will just not work. It's time to look at this through a different lense.
As a publisher, if you have an audience that can not be accessed by any other party, consider how you can ensure your audience is going to be trusted by buyers. Is there a way you can validate the quality of your segments? We have been working with publishers to do this for the past two years. One interesting initiative by the IAB that we are keen to explore is the IAB Data Labels as it provides a consistent framework and taxonomy that can be scaled across all publishers.
Scale is important here. If you are a publisher you should be working with technology that allows you visibility across 100% of your audience. At the moment some 50% of the web is hidden from publishers and advertisers. This is not acceptable, or fair.
In short, publishers are ideally placed to benefit from the growing consumer and legislative clamour towards an internet that values and respects privacy - but it will require a fundamental reimagining of their business models and the tools, techniques, and technology they choose to use.
It will require: making the most of your quality consented data, particularly as legislators get tougher and browsers ever tighter; knowing your audiences inside out in order to shape the commercial sell and the consumer product; educating your sales team and empowering them to rebuild direct buyer relationships; be clearer about data quality to reassure buyers of quality and relevance and choosing technology that is built for your needs rather than one designed for agencies and advertisers.
But the rewards will be worth it. Publishers already enjoy powerful relationships with their readers but are unable to capitalise on them in a third party world. By switching to a first-party world they can boost dwindling data-driven revenues and regain their rightful prominence in an advertising ecosystem that has hitherto failed them.
Why wait for the regulators and Googles of this world to force through privacy changes when a consumer-centric, profitable future is already within our grasp?
Limited tickets for ATS Stockholm 2020, to be held on 19th February, are available to purchase here.