Channel Factory Launches Office in Munich to Drive Growth in DACH Region
by ExchangeWire PressBox on 19th Mar 2020 in News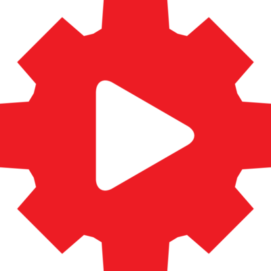 Channel Factory, the world leader in YouTube brand suitability and ad performance on YouTube, today announced that Paco Panconcelli will be joining the EMEA team as Managing Director, DACH. Panconcelli has been tasked with introducing YouTube brand suitability to the DACH market and establishing Channel Factory as the leading solution for brands and agencies; giving them control over where their ads are delivered.
With this new expansion and key strategic hire, Channel Factory will now be present in the USA, Norway, Sweden, Denmark, Finland, Ukraine, Spain, France, Italy, Poland, Germany, UK, Singapore, Australia, and Hong Kong; providing digital marketers with brand-suitable inventory across YouTube and the top 100 brand suitability channels.
With 20+ years of experience in the digital industry, Panconcelli has been engaged as the DACH MD to manage the rapidly expanding German client base and grow the team across the DACH region. Panconcelli has held major commercial roles across a range of leading companies including Managing Director Quantcast Germany, Vice President Sales IDG Germany and Director Product Management AOL Germany.
Channel Factory helps key global brands and agencies like Sony Universal, Kraft Heinz and Nivea maximise their YouTube advertising. Using a proprietary software platform that leverages more YouTube data than any player in the industry, Channel Factory helps advertisers achieve granular targeting, brand suitability, customisation and analytics on YouTube.
The expansion of the team and the company is in response to the significant increase in demand by advertisers to be able to maximise their YouTube advertising performance and ensure consistent brand suitability across their video inventory.
Mattias Spetz, Channel Factory, Managing Director, EU said: "The appointment of Paco demonstrates our commitment to servicing brands and agencies in local markets across EMEA. We are building teams with local language, knowledge and relationships and in Germany, Austria and Switzerland this is cementing Channel Factory as the DACH market leader in social video advertising."
"I am energised about the opportunity to build a fully functioning local subsidiary and team for the DACH market. Channel Factory has been serving the market for 8 years and is more than 10 billion views strong. This accumulated experience and data will be key to our success in building brand-suitable and performance-maximised campaigns across Germany, Austria and Switzerland. I am confident that the team in Germany will be able to provide comprehensive support for the DACH clients of this exceptional company; as well as ensuring exposure of the opportunities offered to our clients. " said Paco Panconcelli MD, Channel Factory DACH.

Channel Factory
Channel Factory is the world leader in brand suitability, content alignment and ad performance on YouTube. By harnessing a proprietary platform that leverages the deepest YouTube dataset in the industry, Channel Factory has implemented advanced brand…