Advertising Vs Coronavirus: Part Two - The Service Layer
by Grace Dillon on 30th Mar 2020 in News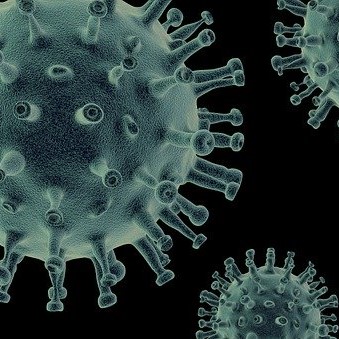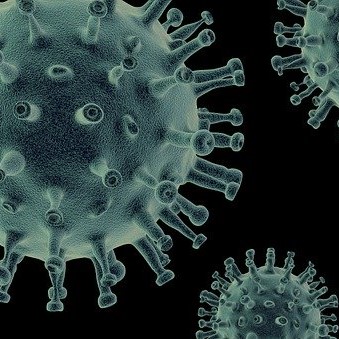 In the second of a series covering the effect of the ongoing coronavirus outbreak, ExchangeWire speaks to industry experts to learn how their businesses and clients are coping with the crisis and their predictions during this time of uncertainty.
Keyword competition could expand after crisis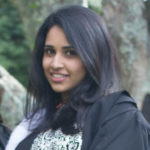 I specialise in paid search and the two main clients I work on – a travel company and a global company with departments in several affected markets – have significantly limited spend, so day-to-day operations have quietened down a little. But there's still lots to do.
We are working on our plans for when it is business as usual again. This situation will come to an end at some point and we must be ready to resume activity at short notice. 
Not only do we have to keep going with our Q2 and Q3 roadmaps, but we have to have a plan for what the market will look like when we start up again.
Competition for keywords may well be greater, which means they will be more expensive or aggressively sought after, so we must ensure there is enough budget for us to counter that.
Meenakshi Reddy, Paid Media Account Manager, agenda21
Being adaptive, considerate, and prepared will prove essential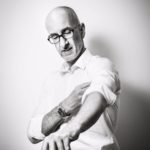 We're advising clients to have a three-step approach: firstly, what can they do now? Brands need to ensure any live advertising is still relevant, changing the creative if necessary. I'm still seeing and hearing too many print, digital, TV and radio ads that are inappropriate.
Secondly, what can they do to help? Consumers will remember those brands that proved their social purpose in these tough times. And I don't mean another low-impact PR stunt, I mean real, positive and tangible social impact. The stories are already coming through – LVMH, Brewdog and more.  Let's innovate with more of those.
And finally, how can they prepare? We will bounce back but life is probably going to be different. Are your brands, products and services ready for the changes?
Among some of the possible trends I'm predicting are a rise in responsible hedonism – a re-balancing of life's priorities; an increase in experiences, especially more virtual ones, such as enhanced online shopping; a more local focus, as we rediscover shops and services near our homes as we start to rely on them more in the coming weeks; an increased focus on digital wellness; and a surge in interest in domestic things like cooking.
Mark Runacus, Planning Partner & co-founder, Wax/On
A pause in BAU offers an opportunity to revisit strategy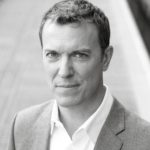 Businesses are rightly focused on preserving jobs, maintaining their commercial/operational infrastructure, and their ability to flourish post-crisis. The forecast for recovery timing is the critical driver for actions on cost controls, capability development, and marketing planning and activity.
We see four broad categories of clients in terms of their current situation and strategy: clients who are shifting their marketing spend within their product portfolio; clients who are in a 'war room' mode to manage complex supply-chain issues or spikes in customer service requirements; clients who are on pause with BAU activity and preparing for how to return to market post-crisis; and clients whose products are booming during the crisis.
The third category is particularly interesting as clients revisit strategic and capability efforts during a pause in BAU. We've seen some fantastic camaraderie, innovation, and tenacity while our people and clients adjust to the current situation. Looking forward to better days seems to be the common denominator that brings out the best in people and the work that we do.
Michael Komasinski, President, Merkle EMEA
Cultural codes are key for brands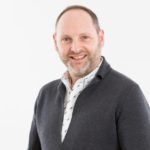 While there is a flight to the digital landscape during the Coronavirus period, it is critical for any brand to ensure that it appears to be culturally aligned with the nuanced sensitivities of the time. The worry for many brands reliant on ad or marketing tech to get their message to a broad array of consumers is that there is no algorithm for cultural sensitivity.  As the cultural context changes so rapidly in the face of lockdowns, panic-buying, social distancing, increased online socialization, and uncertain futures, brands need to know which cultural codes are the key levers to pull for their brand to ensure they remain culturally relevant, and which levers to avoid – think Brewdog's shift into Brewgel as a reflection of their adroit analysis of how to best take advantage of the changing cultural context surrounding their brand in the wake of pub closures. Brands employing that kind of deeper cultural awareness will be able to better transcend cultural boundaries with confidence not offence, and standout from competitors, ultimately gaining stronger traction with consumers.
Alex Gordon, CEO, Sign Salad
Collaboration will bolster the industry against uncertainty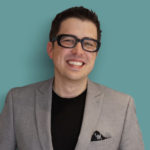 As someone with a distributed agency, scaled principally by a studio of freelance experts, our team are all very experienced at working from home. Where we have less experience is how to keep those business wheels turning whilst also home-schooling young children! Whilst the UK Government has been keen to remind the public of the "unprecedented" nature of their package of fiscal support, the good news for the self-employed, freelancers and independent creatives, has been far less forthcoming. This crisis has caused Too Many Dreams to lose some work, however I have been delighted by the support from our current clients in ensuring bills are still paid on time. It is this spirit of collaboration, compassion and community that will ensure the ad tech and martech industry survives with as little collateral damage as possible. I remain confident that by pulling together we will get through this.
Stephen Jenkins, Founder & Managing Director, Too Many Dreams
An opportunity to provide new and original kinds of value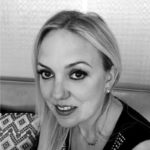 Part of the threat of the coronavirus situation is its ability to derail our working lives: whilst taking all necessary precautions to protect ourselves, the advertising and marketing business also needs to look hard at how we keep moving, adjust our short-term and medium-term goals, stay focused on people, and look to the long term. The world hasn't stopped, it's just gone indoors, and people will need products and services while this lasts -and more than ever when it's over. This is an opportunity for companies to provide consumers with genuine value of new and original kinds, so it is a time for creativity and initiative.
As a wider community of brands and agencies, we will all need to adjust, too, building protocols for virtual pitching and remote working. Disastrous situations like the coronavirus pandemic obviously test us in all sorts of ways, most of them thoroughly regrettable. But they also make us see life and work from a different perspective and force us to look again at the structures we have built and the improvements we can make. As a final note, I have always loved what I do and the industry I work in and it has been uplifting to see the amount of support, camaraderie, and good will being shown at this challenging time.
Fiona Wylie, Founder, The Brand Champions
A chance to re-evaluate marketing priorities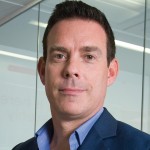 Whilst we are in uncharted territory, Millward Brown's 2008 post-recession report concluded that, "the general learning suggests that increasing marketing spend during times of recession can produce long-term gains that more than compensate for the investment required." With this in mind, we are helping clients evaluate their marketing mix, messaging (including looking closely at blocklists and negative keyword lists) and channel priorities to better suit the 'new normal'.
We are fortunate in that we operate a new agency model – we are staffed by media, consultancy and tech experts who have always worked fully remotely. As such we are able to spend less time adjusting to the crisis ourselves and more time partnering with brands facing the unknown.
Paul Frampton, President Europe, Control v. Exposed
Agility and flexibility are paramount, but it's not all doom and gloom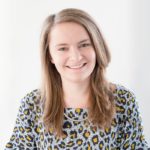 It's currently a very uncertain time, with every day and every hour showing something different in terms of where brands are doing well and where they are getting the most out of their campaigns. As an agency and partner, we are having to be agile and in constant communication with our clients.
Clients are also having to be more flexible. For example pushing gift cards and flowers for Mother's Day, where experiences have become unsafe in the current climate. The travel sector has taken a huge hit, with most people reluctant to book holidays as they are unsure when restrictions will be lifted.
However, it's not all doom and gloom. Verticals such as health, beauty and homeware are performing well, with people either increasing their hygiene and wellbeing, or wanting to make a change to the four walls they are now having to look at every day.