MediaCom UK Appoints Richard Davies as Chief Digital Officer
by Grace Dillon on 1st May 2020 in News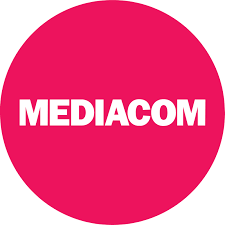 MediaCom UK has announced the appointment of Richard Davies to the open role of chief digital officer, as it continues to drive the digital agenda for its clients.
Davies moves into the role having joined MediaCom last year as head of conversion and digital as part of the Lloyds Banking Group account. He has extensive experience in driving digital excellence, having held multiple high-level digital positions across organisations such as Greenhouse, GroupM and MEC (now Wavemaker). He will take over from Bianca Best, who was acting as the interim chief digital officer, as she returns to her full time role of global managing director of BLINK & Strategic Partnerships.
 Building on MediaCom's reputation as a digital powerhouse, Davies will be central in growing and extending the organisation's digital specialisms as well as establishing robust and compelling product propositions for an increasingly digital-first world. As part of his role, he will help clients to drive digital transformation across their own businesses, bringing in the latest techniques and technologies to better engage their target audiences. 
 Richard Davies, chief digital officer of MediaCom UK said: "With more digital clients and billings than any other agency in the UK, MediaCom is already a leader in this space. And as the wider industry continues its shift towards digital transformation, being able to lead and direct that momentum is an exciting prospect."
Kate Rowlinson, CEO of MediaCom UK said: "An experienced and practiced industry expert, Richard is perfectly placed to help our clients with their innovation challenges, ensuring they can respond to today's industry demands. We are looking forward to seeing how Richard will help shape and deliver MediaCom's digital vision."