CTV - Advertising's Much-Needed Silver Lining: Q&A with Daniel Elad, TheViewPoint
by Grace Dillon on 15th Jun 2020 in News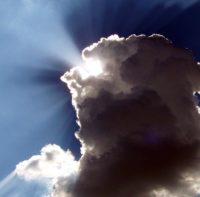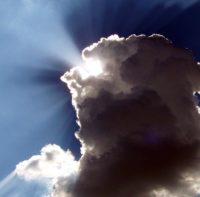 Connected TV has received a lot of attention in recent months, with some viewing it as the industry's newest golden goose. Yet many note the apparent inability of advertisers to take advantage of this increasingly popular channel. In this exclusive Q&A with ExchangeWire, Daniel Elad (pictured below), chief strategy officer at TheViewPoint, discusses the current state of the video publisher scene and how technology can help brands recover from COVID and grasp the opportunities provided by CTV.
What have been the biggest challenges for CTV video publishers since the start of the Coronavirus crisis? Do you anticipate that they will continue to be issues once the world returns to normal?
Since the beginning of the lockdown, CTV publishers have faced several challenges. One of the most crucial ones was finding the"sweet spot" when publishers had to balance between preserving the value of their content and the risk of losing their revenue. This risk was caused by a contradiction between publishers overpricing their content, and marketers willing to pay a somewhat different price.
Another challenge relates to one more kind of balance: this time between keeping the user from saturation with ads with their numerous cross-linked ad-pods and maximising yield.
These challenges have only increased amid the COVID-19 pandemic, as most brands were forced to heavily cut down on their ad spend and adjust or pause nearly all running campaigns, including those on CTV. That in turn, has pushed publishers to remove frequency capping trying to sell as many impressions as possible.
In the post-crisis world, buyers will most likely shift from upfront deals to more programmatic buys, and publishers will need to learn using this pipe wisely.
How do you perceive the state of ad exchanges in 2020, especially amidst the pandemic? Has there been a change in the role of publishers?
The role of programmatic players, including ad exchange, is essential, as we see from a publisher's perspective. As in today's uncertainty publishers are getting fewer upfront deals, they really need more programmatic demand, and this is where ad exchanges can help. 
From an agency standpoint, we see a shift in budgets towards programmatic, too. We all witnessed the case when large agencies excluded news websites or keywords related to COVID-19 to prevent brands' messages being shown next to the upsetting content. This can also be easily done via programmatic platforms.
How does the US CTV scene compare to other regions? Are there any particular pros or cons that are unique to the market?
Apparently, the US CTV market is way more mature compared to other regions.

On the downside, the US market is controlled by "powerhouses" like Disney, Netflix, ViacomCBS, and other giants leaving independent publishers with scraps. 
However, we can still see independent publishers getting more traction. Once they reach a particular scale, I believe we'll see more interest from large companies to acquire them, as we saw with the recent M & As of Xumo and Tubi TV.
As for other regions, currently, we see a pretty similar picture in LATAM, EMEA, and APAC: large players dominate these markets, and they are mostly opting for SVOD. I think we'll see more hybrid models (Hulu, Peacock) and more AVOD as the way for publishers to gain more traction.
CTV has undoubtedly exploded since the Coronavirus crisis, which has seen much of the world's population confined to their homes. However, some are wary that this trend may decline once lockdown measures are lifted. Do you think that this high level of consumer demand for CTV will continue after the pandemic?
It will take some time after the crisis settles down to fully understand that.
However, what is evident today is that CTV consumers will continue to enjoy an endless amount of content on-demand or live for low-to-no subscription fees. Consuming more content pushes viewers to the natural desire to have more control over what they are watching and when. CTV provides them with this control. 
COVID-19 has propelled the growth of CTV/OTT, with publishers scaling their programmatic offer in response. However, brands have proved slow to move to CTV, meaning that a lot of inventory is left unsold. How can technology help tackle this challenge?
CTV ads combine digital video advertising and linear TV experience. Not only do brands access ad pods, pre-rolls, and ads similar to what we see on mobile and desktop devices, but they also leverage SSAI and addressable TV ads.  
This mixture often leaves buyers confused about where their ad will be placed: as an ad-pod or within the content? Plus, we see that most of the demand is still running on the IO-based relations, built on and agreed directly with the publishers.
This is where technology can help. Specifically, ad tech platforms can facilitate scalability, data, reaching KPIs, and providing more features and flexibility compared to what a buyer can get working directly with publishers.
For instance, being a technology company, TheViewPoint helps CTV and OTT publishers increase their ad monetisation profits by providing them with an extensive network of verified advertisers, means for effortless business scaling, guidance on building private ad exchanges, and a necessary toolset to close high-quality deals.
Is the landscape ripe for advertisers to embrace CTV, with all the right tools and technologies in place, or are there any still challenges that could prove tricky?
The market looks quite promising. By 2023, CTV households are expected to grow to 82% in the US. Additionally, the proportion of households unbound with the traditional cable mediums is expected to increase to 44% during the same period. So, my take is that advertisers need to invest in the CTV space.
Of course, we understand that the market is at an early stage, and it may look like a tangled web with its numerous platforms and OS. However, as for now, CTV is present in over 80 million homes, and I don't think any brand would like to miss out on a market share of this scale.
Covid-19CTVOTTProgrammaticPublisher