Sublime Amplifies Social Creatives with the Launch of Sublime Social
by ExchangeWire PressBox on 29th Sep 2020 in News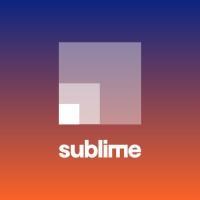 Sublime, the global high-impact ad tech specialist that creates and delivers premium ad experiences on desktop and mobile, today announced the launch of its new advertising offer: Sublime Social.
Available on mobile web, this new solution composed of three ad units, offers brands the opportunity to deliver their most powerful creative assets designed for social platform on Sublime's trusted publishers' partners:
Sublime Story: With this mobile format, advertisers can easily reuse their stories (up to four) within an exclusive and entirely customisable mobile ad unit, to give them a second life and reach new audiences. Based on brand video content, this format can also include other items: text, surveys, quiz and purchasing modules.

Sublime Post: This mobile format directly embarks the posts coming from brand's Facebook, Instagram, Twitter and TikTok accounts inside a panel, offering them the opportunity to continue their conversation with users outside social networks.

Sublime InFeed: With this tailored Infeed format, brands can enhance engagement with their social content and gain incremental reach outside walled gardens, without requiring further creative investments.

This new format range is in line with Sublime's statement to strengthen dialogue between brands and consumers. As a result, advertisers can extend their social communication by reaching not only their followers, but also users who are not on social media or who do not follow the brand yet. Sublime Social is available on more than 160 trusted mobile web sites.

Sublime (formerly Sublime Skinz)
Sublime creates and delivers ad experiences that activate, captivate and inspire digital audiences at scale. It offers a high-impact ad solution where market-leading technology is combined with a creative-first approach; Sublime simplifies the delive…