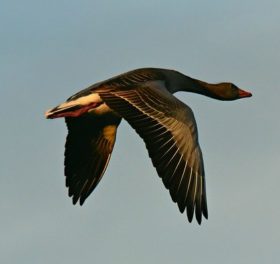 With viewing figures on the rise, advertisers have increasingly turned their attention to CTV. Yet whilst this emerging channel is full of potential, marketers must be aware of its possible pitfalls, and learn how to avoid them, if such promise is to be fully realised. In this exclusive article for ExchangeWire, Jonas Jaanimagi (pictured below), technology lead at IAB Australia, explains what CTV has to offer, and outlines what the industry can do to prevent the CTV opportunity from going to waste.
Over the last 12-15 months or so, we've seen CTV emerge as a genuine advertising hero product in Australia. The appetite for consumer-driven, on-demand, high-quality long-form digital video content through TV screens has exploded, particularly during the ongoing COVID-19 lockdowns – and, naturally, advertisers are shifting their strategies to follow these engaged audiences. Australia is fairly unique due to the high number of large premium competitive broadcasters that pump out a regular and very healthy supply of high-quality BVOD content. As a result, the IAB Australia's most recent expenditure report found that video advertising as a category continues to outperform the overall general display market – with the most critical element of this growth being attributed to connected TV.
The perfect marriage of programmatic and premium?
The attraction of this product type is not exclusively driven by simple reach metrics. It is uniquely appealing to the dichotomous wallets of both traditional TV buyers and the digital die-hards looking to reach engaged audiences that openly accept the value exchange of advertising in return for free quality content on large screens, combined with the known benefits of programmatic digital in terms of audience targeting, frequency management, dynamic creative and at least an attempt at genuinely data-driven measurement. It's an almost magical combination of gross-rating points and the foundational promises of digital in terms of accountability, agility and controls. Currently the digital premium environments can be well-justified here in Australia, as the majority of buys remain pre-packaged products and audiences delivered directly to buyers (depending upon their requirements) without having to expose their brand to any of the risks of open-market programmatic bidding environments. It is simple, highly brand-safe, competently productised, and very well-tailored to marketers' requirements.
Learning from the past
However, as demand continues to increase (and dramatically) – we have to expect that CTV/OTT products will soon become progressively democratised as buyers inevitably seek to access this supply as they see fit. The industry has to be prepared and able to both support and enable this. If we look back well over a decade ago, we can see how major publisher and ad networks regularly tried to artificially retain display premiums through the scarcity of supply – which technology naturally and aggressively worked around. The open internet remains a medium by which all product executions and access to quality supply is ultimately pushed to the absolute edge of possibilities and the industry must devise for this, particularly within the innovative environments in which we traverse – and be prepared to embrace that progress. It simply comes with the territory.
New products, old challenges
Technical challenges remain in terms of how we both deliver and measure in CTV, even with the efficiency benefits of the increasing adoption of server-side ad insertion (SSAI) technologies (which enable ads to be seamlessly stitched into video content in real-time). SSAI delivers improved consumer experiences and is a more efficient and effective revenue generation offering for all concerned than the more traditional client-side ad insertion (CSAI) execution. However, core technical capability pain-points still persist in terms of identity management, cross media-measurement and the potential exposure to fraud. As perfectly summarised by Amit Shetty, the senior director of product IAB Tech Lab: "Due to its explosive growth and premium environment, CTV is increasingly becoming the target of fraudsters, and fraud is a challenge that needs to be addressed before it can grow into programmatic selling."
Digital products will always suffer from the aforementioned curse of full accountability – and in order to try and accommodate for this, we must all be prepared to commit to aligning on the appropriate standards and required collaborative best practices. The true promise of mobile advertising suffered for far too long in terms of expectations, given the dramatic audience shifts – labouring under the perpetual tag of 'the year of mobile' for almost a decade before gradually grappling with the challenges of product consistency, accurate attribution and fraud. All of which – as we know all too well – still remain critical issues that relentlessly come and go as the technological and legislative environments remain ever-changing.
We all need to work together to ensure that the increasingly obvious ongoing CTV/OTT opportunities for growth can be seamlessly enabled, without us stumbling persistently over the similar hurdles we have struggled over in the past. Nor do we want to be further hampered by the unique challenges of inconsistent app-store support and the almost bizarre variety of unique content relationships that can exist. Hence the responsibilities of the individual global IABs, technically supported so competently by IAB Tech Lab, to provide the education, technical standards, and regularly updated best practices to nurture the growth of CTV/OTT as a unique product opportunity. This is certainly something that we commit to at IAB Australia.
Adoption and alignment
The core transparency standards for programmatic trading remain the most critical and foundational means to enable automation in both web-based and in-app environments. Frustratingly, however, without a genuinely collaborative approach and general adoption, these standards will continue to underdeliver on their true potential. The core reasoning behind all of IAB Tech Lab's Open RTB Protocols and anti-fraud initiatives (ads.txt, app-ads.txt, sellers.json, and SupplyChain Object) are philosophically underpinned by a total commitment to transparency. IAB Australia and IAB Tech Lab will be working to ensure that there is sufficient awareness, education, best practices, recommendations and standards in the Australian market to try and guarantee that this growth can be protected from marketers taking any unnecessary risks in terms of how they access and validate any future supply. A push for the adoption of the very latest VAST standards, the evolution of Open Measurement, and an imminently forthcoming dedicated app-ads.txt solution for CTV are all critical improvements which will help support these transparency standards more specifically for the wider range of devices and operating systems.
Without a full-court press commitment from all across the industry we'll butcher the golden goose of CTV opportunity in the same manner that we have with other opportunities in the past. We need to collaboratively educate all involved, adopt the latest standards, and follow the best practices to ensure we can all profit moving forwards.
In terms of insights and education this excellent blog series (in 6 parts) from Amit Shetty at IAB Tech Lab is a fantastic starting point.