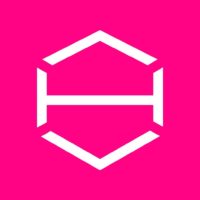 Leading global programmatic digital out of home (DOOH) ad tech company Hivestack, today announced a new partnership with Goldbach Germany. This partnership provides advertisers with premium inventory in Germany that leverages the Hivestack Supply-Side Platform (SSP) and Exchange.
With this partnership, Goldbach Germany will also provide access to their DOOH networks for both open exchange and PMP buys.
"We are thrilled to partner with Hivestack," shared Robert Stahl, Managing Director, Goldbach Germany. "Brands and agencies are recognising the value programmatic brings to DOOH through specialised targeting, speed-to-market and adaptability. The ecosystem is scaling quickly and we're excited to see this growth continue through this new partnership."
Andreas Soupliotis, Co-Founder & CEO of Hivestack said: "The integration between Goldbach and Hivestack will bring tremendous opportunities for our brand and agency partners in Germany. Goldbach has unprecedented DOOH channel coverage, premium screens and inventory. They continue to lead and innovate in DOOH and align perfectly with Hivestack."
Hivestack continues to expand rapidly across Europe and Asia, growing the programmatic reach and impact of DOOH for brands and publishers globally.

Hivestack
Hivestack is the largest independent, global, full stack, marketing technology company that powers the buy and sell-side of programmatic digital out of home (DOOH) advertising. On the buy side, marketers use Hivestack's Demand-Side Platform to crea…
Powered by PressBox