Pubstack and Didomi Join Forces to Run the Online Event 'GDPR, TCF...How to Maximise Monetisation While Respecting User Choice in 2021?'
by ExchangeWire PressBox on 22nd Feb 2021 in News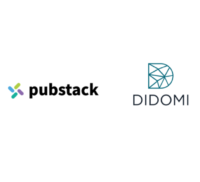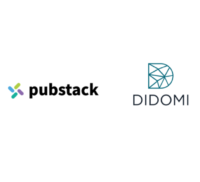 The last 2 years have seen a number of significant changes that impact the digital advertising ecosystem. Most of them are due to shifting expectations in society, with consumers demanding more privacy and choice. The regulatory expectations from Data Protection Authorities have increased thus pushing the industry to adopt shared standards, and major technological players to launch their own initiatives to improve on privacy (Google's Privacy Sandbox or Apple's iOS14 features).
With a lot of interrogation remaining on the publisher side regarding the impact of these measures on their website, and more specifically on their advertising revenues, Pubstack and Didomi have decided to tackle the subject by focusing on the following questions:
● How do you monetise in a world where consumers (finally) have the choice they deserve?
● Should you expect lower revenue per user with a significant portion of audiences opting-out?
● What solutions exist to display ads to users that haven't consented to be tracked?
Implementing and monitoring a Consent Management Platform (CMP) is only a first step. Additional actions should be taken from the publisher side to maintain their advertising revenues while being transparent and compliant: "We will be sharing valuable insights regarding the link between ad monetisation and GDPR consent and the top-CMP related issues that can result in revenue drops, among some other related topics"
The event will take place on Thursday, March 11th, 2021 at 3:00 pm CET (9:00 am EST). To register and get additional info of the event, you can go to: http://bit.ly/3jClrpg

Pubstack
Pubstack empowers publishers' monetization teams with real-time ad revenue analytics and actionable insights to help them make better decisions and maximize their outcomes....
Powered by PressBox

Didomi
Didomi builds technology that allows organizations to place customer consent at the core of their strategy. By making consent and preferences easily accessible, companies benefit from compliant customer data while seeing higher engagement and increas...
Powered by PressBox
Ad TechGDPRMonetisationPrivacyWebinar