CTV in the Nordics and Beyond: Q&A with Nordic Entertainment Network TV's Carl Petterson
by Grace Dillon on 11th Mar 2021 in News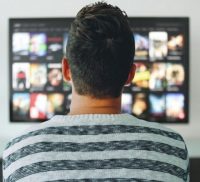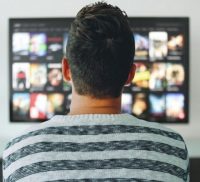 CTV was on the rise long before the COVID-19 pandemic sent subscriber levels skyrocketing and saw advertising spend pour in. Yet there's still a lot to learn and discover about this still relatively new medium. In this exclusive Q&A, Carl Thomas Petterson (pictured below), head of digital sales at Nordic Entertainment Network TV (NENT), shares his insight into CTV in the Nordics and beyond, and hints at NENT's own plans for this exciting space.
How would you describe the current nature of CTV in the Nordics?
The Nordic countries are a bit special. One can for sure generalise the region on many aspects of culture and technology, but the nitty gritty handling of broadcasters in each country differ ever so slightly. I feel Denmark is quite a bit ahead on their offerings and work with CTV and utilisation of current technology within ad tech and martech, but it's only by a hair. A truly integrated CTV offering to advertisers is currently not widespread in that it offers mainly SVOD/AVOD platform ads with connected first-party data. A linear TV approach is a bit far off in that there are so many distributors with different set-top boxes that us broadcasters do not own.
How does this compare to the adoption of CTV, both by consumers and advertisers, in other markets?
I think the one country that truly stands out at the moment is the UK. An addressable offering direct to linear consumption is by far had most progress there with SKY and ITV shifting the pieces. In other markets its more local and regional.
What opportunities does CTV offer advertisers over other channels?
Data, data and data. If we take a satellite view of what CTV is able to offer there are two main rivers to follow. One is the first-party data from subscription platforms and the other is the household data from set-top boxes. Data from subscription platforms and OTT services offer unique and personal viewing preferences of individual segments and groups that can be categorised, generalised and offered as targeted ad insertions as viewers consume, especially on live sports and sports events. HBBTV and Connected TV data offer not only partly same data sets, but also a fantastic tool for program directors to see second-by-second what viewers like.
What are the biggest challenges in CTV at the moment? Are there any that are unique to the Nordics?
Broadcasters in the Nordics are mostly built around the same setup of line production and play out. One of the challenges that was built around this industry was a division of broadcaster and distributor into separate businesses. In other regions, where distribution and broadcast are offered by one or more companies, the integration of digital commercialisation is far easier when the whole chain can be rigged for household connectivity and data harvesting. In the Nordics this rig has become a hefty discussion between broadcasters and distributors, easily becoming a benign topic during negotiations – who owns the right to commercialise what, and when. I wouldn't go as far as claiming it's a uniquely Nordic challenge, but its certainly one that should at least unify us. A truly unique challenge is that the Nordic countries' biggest broadcasters are the national broadcasters, which are not commercial. Although they are extremely tech-driven in production, they do not drive aspects of products that advertisers need.
How is Nordic Entertainment Group TV approaching CTV, and what are you most excited about?
We are working on a solution for multiple markets as we speak. We have a diversified digital product range that offer very exciting possibilities for the future, but we have some work to do. Some NENT markets are already harvesting good CTV offerings, and these will lay the groundwork for our next move. This is the work I find most exciting and challenging: a multi-national effort to utilise our prospective offerings across many different knowledge categories.