Pinterest and Shopify Extend Partnership; DoubleVerify Go Public
by Grace Dillon on 26th Apr 2021 in News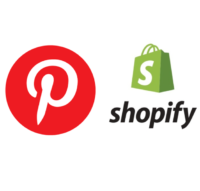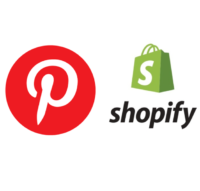 In today's ExchangeWire news digest: Pinterest and Shopify extend their partnership to another 27 countries; DoubleVerify see shares rise after going public; and HBO Max gain nearly 3 million new subscribers in Q1 as AT&T beat financial estimates.
Pinterest and Shopify take their partnership global
Content curation platform Pinterest have expanded their partnership with growing ecommerce challenger Shopify. Having already worked together within their respective home nations (the US and Canada), the two companies are now set to bring their unified Shopify Pinterest channel to 27 new countries.
Today, the firms' collaborative offering enables Shopify's more than 1.7 million merchants to promote their products on Pinterest by adapting them into shoppable Product Pins. Shopify sellers who advertise on Pinterest will now be able to use the content platform's Dynamic Retargeting tool for the very first time, and will have access to Pinterest's new multi-feed support for Catalogs.
Commenting on the expansion, Shopify director of UX, channels and financial services Lola Oyelayo-Pearson said "Discoverability is top of mind for Shopify merchants and social commerce has been a driving factor in helping independent businesses build meaningful audiences, […] Expanding the Pinterest channel globally will mean that more than 1.7 million merchants using Shopify can now tap into the purchasing power of over 450 million Pinterest users by building thoughtful, targeted marketing campaigns."
DoubleVerify go public, see shares rise 30%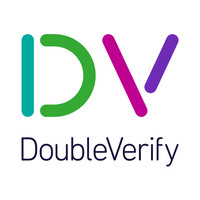 Ad verification and measurement firm DoubleVerify have gone public on the New York Stock Exchange (NYSE). With a target market value of USD $4bn (£2.9bn), the company raised an estimated USD $360m (£258.8m) from last week's IPO, having seen their share value leap by 30% during trading.
The company's shares opened at USD $35 (£25.16), up from the initial IPO price of USD $27 (£19.41). The leap pushed the firm's market value to more than USD $5bn (£3.6bn).
DoubleVerify state that they will use the new capital raised by the IPO to drive global expansion, product development, and potential acquisitions. The company have already experienced significant growth over recent years, reporting USD $244m (£175.4m) in revenue, year-over-year growth of 34%, and an adjusted EDITDA of USD £73m (£52.5m) in 2020. The firm now have over 1,000 customers and partners on their books, and recorded around 3.2 trillion media transactions in the last year.
DoubleVerify's debut is the latest in a spate of ad tech IPOs, following SSP PubMatic's in December 2020, advertising software company Viant's in February, and mobile app software developer AppLovin's earlier this month.
HBO Max gain 3 million subs as AT&T best Wall Street forecasts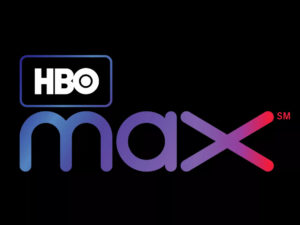 US telco giant AT&T have reported a strong Q1 driven by the growth of their streaming platform, HBO Max. The subscription video service experienced sequential growth over the period, increasing their subscriber base by almost 3 million from 41.5 million to 44.2 million.
The achievement is largely thanks to the release of blockbuster films including "Godzilla vs. Kong" and the hotly-anticipated "Zack Snyder's Justice League" on the platform. According to AT&T subsidiary Warner Bros., the former feature garnered the largest viewing audience on record for HBO Max.
The growth has defied internal expectations, with HBO reportedly having feared that they would be unable to sustain the subscriber boost triggered by the release of "Wonder Woman 1984" in December. More importantly, however, is that AT&T beat Wall Street's financial predictions, reporting revenue of USD $43.9bn (£31.6bn) compared to the USD $42.7bn (£30.7bn) forecast.
WarnerMedia reported Q1 revenue of USD $8.5bn (£6.1bn), with ad revenue increasing 18.5% to USD $1.75bn (£1.3bn) and revenue from subscriptions up 35% from USD $1.3bn in Q1 2020 to USD $1.8bn (£1.3bn) this year.
ecommerceIPOPartnershipStreamingTargeting