Verve Group and GeoEdge Partner to Secure a Clean Advertising Ecosystem
by ExchangeWire PressBox on 20th May 2021 in News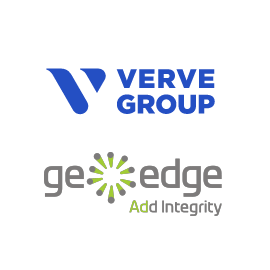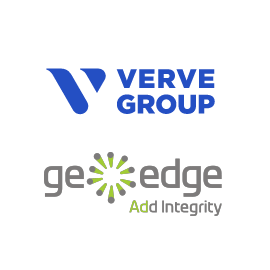 Verve Group, a privacy-first omnichannel ad platform, and GeoEdge, a global ad security provider, today announced their partnership to expand ad quality protection and provide publishers with an advanced machine learning solution to combat malicious advertising.
The use of digital advertising by malicious actors as a vector to attack end users at scale has been a silent but insidious aspect of online advertising. Industry stakeholders across the supply chain continue to face mounting challenges related to malvertising, including deceptive ads, auto-redirects, malware, phishing scams, and more. With the expanding need to provide users with a superior online experience, especially in the mobile arena, Verve Group is determined to ensure its supply chain pipelines are clean. Its partnership with GeoEdge signifies their commitment to high-quality ad inventory, eliminating the threat of malicious and low-quality advertising.
While Verve Group has evolved to become an omnichannel ad platform, providing a suite of versatile products for buyers and publishers across mobile, desktop, CTV, and DOOH, one of its core strengths is providing mobile-first campaigns and ensuring its publisher partners have access to effective ad quality controls and a clean marketplace. The company opted for a real-time solution to secure relationships with its supply partners and publishers by preventing any negative impact to users' experience. As the nature of mobile calls for a personalised approach to ad quality, Verve Group chose to partner with GeoEdge due to the company's expertise working with mobile platforms.
"We are committed to ensuring a safe and clean advertising experience for our customers, and partnering with key players such as GeoEdge to benefit from their ad quality products helps us do just that," said Ionut Ciobotaru, chief product officer at Verve Group. "Providing publishers with the necessary tools to combat malvertising and other ad quality issues ensures that end users ultimately benefit from a better advertising experience, thus helping to improve and grow the overall advertising market."
GeoEdge monitors Verve Group's ad inventory 24/7 to identify malicious activity and address quality issues in real time, protecting Verve Group's campaigns, brand, and reputation. Providing Verve Group with extensive multi-layer security detection, GeoEdge covers every aspect of cyber threats — including deceptive clickbait scams — the latest frontier of cyber attacks. GeoEdge uses proprietary technology to proactively detect and block offenders from their digital supply chain, blocking malvertising threats before the malicious ads are served. Only clean ads are served, and Verve Group's publishers and supply partners are never exposed to security or ad quality threats. The ability to safeguard publishers through such ad quality measures is part of Verve Group's aim to ensure a more transparent and data-driven advertising ecosystem, keeping privacy and consumer experience at the forefront.
"Our partnership with Verve Group expands user protection to the mobile advertising ecosystem through our advanced security detection, enforcing a new ad quality standard," said Amnon Siev, GeoEdge's CEO. "The collaboration safeguards end-users by ensuring the delivery of clean demand to Verve Group's global partners." Verve Group continues to invest in machine learning-based solutions through it's own proprietary technologies and that of other leading partners like GeoEdge. The partnership between the two companies is focused on working together on new ad quality initiatives to protect publishers and customers across the ecosystem.
Verve Group
Verve Group's consumer-first advertising suite is a leader in consolidating data, demand and supply technologies to create better business outcomes for advertisers and publishers. With a privacy-first approach, Verve Group's full-stack program...
Powered by PressBox
FraudMalvertisingPartnershipPublisher