Whilst Still Relatively Nascent, CTV is a Force to be Reckoned With - Q&A with Tom Obafemi
by Grace Dillon on 3rd Jun 2021 in News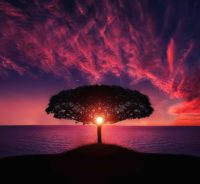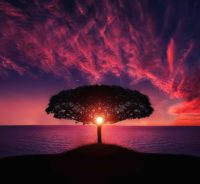 In this Q&A, Tom Obafemi, director of Lean Digital and Wires 2021 judge, assesses the current state of CTV and contemplates what the future could hold for the space.
How has the CTV landscape changed over the last year or so?
The most significant shift in the past year or so is undoubtedly around the behaviour and viewing habits that have been shaped by the pandemic. We have all been living an indoor lifestyle over the past year, which has accelerated viewing habits and cord cutting trends against the backdrop of higher smart TV ownership. The impact of this is an increased normalisation of using OTT services and connected TV options, which has brought this already growing space to the forefront of attention.
Advertisers follow their audiences wherever their attention is directed, and this is certainly the case across OTTs as well as CTV. Now we are seeing more players within the space's supply side jockeying for position to take advantage of this growth, as well increased consideration from advertisers who want to ensure they are able to effectively reach audiences in these newer environments.
What innovations are currently under development within the space?
Incumbents on both the demand- and supply-sides are accelerating developments of their offerings, so it will be interesting to see how an array of propositions unfold.
The strategic alliance between Roku and Nielsen was noteworthy as it is underpinned by integrating the use of automatic content recognition. Utilising this tech and harnessing it with the strength of Nielsen's methodology to serve relevant ads to key target audiences across the platform in real time adds strong depth to the proposition on paper. This may be a catalyst for others to pursue similar partnerships in order to help improve the effectiveness of targeting and measurement in the space.
Have there been any improvements to CTV measurement?
We know that this is a theme central to the progress and wider-scale adoption of CTV. Whilst there is still some way to go to solve this, attempts are being made to improve measurement in the space, with the likes of TV Squared and Adalyser offering audience attribution. There are also players in the market, such as Finecast and Lightbox, who are proposing their own solutions to address the measurement challenge by offering single access points to collated CTV inventory. This will help provide greater control of delivery whilst attempting to adopt more standardised measurement practices.
Do you think that the widespread shift of linear ad spend to CTV is set to continue?
Given the rise in smart TV device ownership and trends in viewing consumption, it is clear that CTV will continue to disrupt linear TV, with marketing spend continuing to shift and rebalance in line with the changes in audience behaviour.
Whilst CTV is still at a relatively nascent stage and some of the channel's shortcomings have not fully been solved as of yet, it offers advertisers high levels of engagement similar to linear TV. In addition to this, accountability and measurement advances will continue to emerge as more focus and resource is invested in this area over time, further enhancing CTV's adoption and utility.
From the demand side there will be greater interest in the channel from advertisers, who want to ensure they are effectively reaching their target audiences across an increasingly fragmented landscape. This will be fuelled by cost and flexibility efficiencies (with fewer of the rigid trading deals that are prevalent in linear) which will lower barriers to entry for a number of brands and advertisers. On the supply side there are also a number of providers that are building out their capabilities, infrastructure, and inventory to support the growing demand which will help create a more expansive channel.
These factors on both the demand- and supply-side, as well as the well-documented change in viewing habits, provide the conditions for this trend to continue. However, it's still worth pointing out that 18 of the top 20 most-viewed programmes in the UK in 2020 were from linear channels, with just 2 from non-linear channels (Netflix), so there is still some way to go for CTV.
Do you think that traditional broadcasters have realised CTV's potential?
Certainly – their hands have been somewhat forced, but any failure to recognise this shift will have serious ramifications on the future of their businesses. BVOD offerings have significantly improved and currently offer the lowest levels of friction to buy when compared with CTV, which illustrates that traditional broadcasters are aware of the potential. On the flip side of that, they will also see the number of new entrants as a threat to their established customer bases, which have been forged through the direct relationships and agreements built up over years, and will want to protect these in order to safeguard revenues.  

What challenges remain around advertising via CTV, and what needs to be done to overcome these?
The challenges for CTV to address are predominately around trust, fragmentation and measurement. Trust and transparency are arguably the biggest challenges. Whilst linear TV may have shortcomings around flexibility, cost, and access, media buys are not heavily clouded by fraud concerns. Recent stories of uncovering fraud in the tens of millions from DoubleVerify, Oracle, and White Ops reflect the size of the issue. The ability to provide more accountability and more proven proactive approaches to limiting this will be key to advancing credibility and trust in the channel, and to giving advertisers greater confidence.
Fragmentation and the number of players in the space (Roku, Apple, Google, Amazon, etc.) results in additional complexity given each provider will have their own tracking and measurement methodologies. This means that there's no common denominator tying them together, making measurement a very real challenge. This makes clarity on standard metrics such as reach and frequency far less straightforward as exposure is across multiple self-contained ecosystems. As adoption and the importance of the channel rises, having more universally agreed sets of measurement principles unique to CTV will be key. Perhaps a level of standardisation that fulfils the purpose of the role that Barb and Nielsen play for linear (but unique for CTV) will help uncover solutions to this issue. This also leads into the point that accountability and measurement need to be comparable to linear in order to compete effectively for a share of advertisers marketing spend. Innovation and flexibility in this area will be required to bolster targeting capabilities, especially as the industry moves towards a privacy-first environment.
The Wires Global 2021 awards are now open for entry. Please visit our dedicated awards platform for further details and to enter.