The Expanded Role of Cohort-Based Onboarding in the Future of Marketing
by Grace Dillon on 8th Jul 2021 in News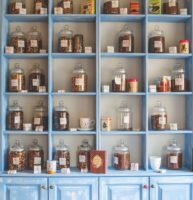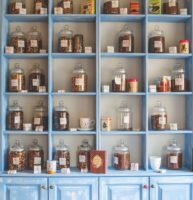 In this article, Rob Armstrong, VP of product at Eyeota, outlines the benefits of cohort-based targeting, and explains the role this method will play for marketers in the post-cookie era.
The ongoing shift to a privacy-first digital world means that marketers are having to think differently about their data. And that's a good thing. As brands and agencies look to bridge the gap that the loss of third-party cookies will leave in their existing data-driven marketing plans, they're simultaneously awakening to new opportunities to expand the scope and function of their first-party data. Given Google's recent announcement that it will be delaying its final deprecation of cookies in Chrome, marketers that continue pivoting their data strategies unabated will realise even greater long-term competitive advantages.
One of the most significant opportunities for first-party data expansion arises when marketers broaden their thinking on the role of probabilistic (or cohort-based) targeting within their media strategies. For many global marketers, we're talking about an expansion of existing practices. For US marketers, this might represent a wholesale rethink of their existing reliance on deterministic data as the foundation of their marketing strategies.
In reality, the best results are achieved through a smart mix of deterministic and probabilistic data strategies, and expanding the applications of the latter will represent the clearest path forward for brands looking to reorient themselves for a cookieless world. Here's why.
The Move to Stronger First-Party Data Strategies via Cohorts
Most marketers are familiar with activation strategies that are based on 1:1 deterministic data onboarding. What they're less familiar with is the concept of using varied sources of first-party data to create powerful audience cohorts. But in fact, the onboarding process can leverage a variety of data sources – both offline and online – that hold the value of the behavioural patterns of current and future customers.
Today's marketers need ways to use their first-party data to power more effective upper funnel activity, fill in their knowledge gaps and use their data at scale. And cohort onboarding methodologies can help them do just that. The organisations that have already realised the value of cohort methodologies and probabilistic onboarding (on top of any deterministic data strategies) are going to be at a competitive advantage as cookies and other legacy identifiers disappear.
Once a marketing organisation has tapped its varied first-party data sources to build audience cohorts, those scaled segments can be used to communicate to and target customers and prospects, even in non-logged-in environments. Cohorts can effectively be used to:
Find and acquire new customers. This is a key application point. Cohorts can be used as a powerful tool for upper-funnel activity.
Increase interactions with customers to grow first-party data
Increase campaign personalisation
Enhance marketing analytics
Develop engaging, results-driven campaigns
Optimise omnichannel communications
It is also important to keep in mind that audience cohorts can be applied to any digital identifier and are not dependent on third-party cookies, meaning they will stay relevant even as some deterministic tactics are challenged by privacy landscape shifts.
We are in the middle of massive shifts within the digital landscape. The ways that brands can use data and execute consumer-friendly targeting strategies are evolving rapidly. Getting ahead of these changes will give you a strategic advantage, and one key way to do so will be to recalibrate your approach to cohort-based data strategies.

Eyeota
Eyeota is a data transformation company serving the global enterprise. Leading brands, publishers and data companies leverage Eyeota to onboard, enrich, and activate their data assets across global markets and digital geographies. As the world's la...
Powered by PressBox
CookielessPost-CookieTargeting