Confessions of a TV Snob: TV is not the Digital Dinosaur Some May Think
by Grace Dillon on 5th Aug 2021 in News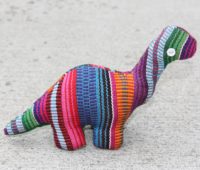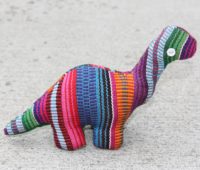 In this exclusive article, Charlie Glyn, ad technology lead at Channel 4 and The Wires Global 2021 judge, questions the notion that traditional TV is out-of-date, and outlines the advantages the medium has to offer in the new dawn of programmatic.
Not going to lie, I've been a bit of a tech snob.
Having spent the majority of my media career in Programmatic, I was used to it being the new kid on the block; always seen (at the time) as the most ground-breaking and technical advertising capability available to clients who were looking to reach the right person, at the right time, in the right place.
TV on the other hand, was the Dinosaur. A legacy channel – with undoubtable reach and impact, don't get me wrong – but absent of the technical sophistication that digital had; not 121 (gasp) and having to wait 7 days for consolidated reporting (dear God). Now, at the time I had not been educated in all of the extensive complexities in TV, such as the virtues of station price (to name but one), but on the face of it, the emergence of CTV was going to pull traditional TV out of the Dark Ages and into the newly developed digital world…
I couldn't have been more wrong.
The year of…
Now that programmatic is the dominant buying method of digital display and video advertising, 'upcoming' technology has evolved to be less about programmatic vs direct, and more about specific areas. Where previously audience, brand safety, and contextual targeting have featured as flavours of the month, you cannot deny that now is the time for CTV to take the spotlight.
New technology is always exciting in digital. What can it do? What can't it do (yet)? What can it deliver for my campaign? This is where CTV has captured hearts and minds, as the two seemingly separate worlds of Digital and TV come together.
As with any new technology, controls are often still evolving and many of the 'basics' are not yet possible. In the case of CTV, things like frequency capping and brand safety are currently desired features. On the flip side, coming from traditional TV, none of these 'digital basics' are expected - these gains are deemed incremental.
What I didn't realise was that many Broadcasters already had these basics covered, and are more prepared than many of their digital counterparts.
Underestimating the controls
Whilst the digital world quaked at the impending demise of the third-party cookie, Broadcasters have barely felt a ripple. Many of the Broadcasters have been operating their VOD solutions in a cookieless environment from the start, and, out of technical necessity, they have developed their own unique identifiers with partners such as Freewheel (C4 and Sky) to provide a GDPR-compliant ability to identify users for operational purposes. Frequency capping? Done. Tracking across platforms? Done. Personalisation? Done.
Protect your data
These tight integrations have also made it possible to seamlessly work with the best identity solutions, and have done so for a while now. C4's Brandmatch product enables Advertisers to bring their own first-party data and match with 25 million registered C4 users, not only to target but also to enable attribution measurement. And by utilising trusted third-parties such as InfoSum as a de-centralised 'clean room', this can be done without either party leaking their precious data. With ITV also adopting InfoSum as an identity partner now, it's clear that the industry is seeing the value.
In addition, as many Broadcasters have logged-in users, consent and information regarding data is managed directly with the highest level of compliance. Users are aware of how their data is used in advertising as a fair value exchange for accessing free, award-winning, premium BVOD content. This is increasingly important as users' trust that companies will use their data correctly rises as their awareness of the value exchange becomes more prominent (as anyone managing Apple's consent framework would be acutely aware).
Take control
The race to digital, and more so programmatic, for Broadcasters has very much been a case of the Hare and the Tortoise; slow and steady wins the race. Whilst no one can deny the growth stats of VOD in many guises, the power of Linear TV has meant that Broadcasters have not had to compromise on the path to evolving their technology stack. I say compromise because the explosive growth has meant many have relinquished controls, some that would prevent data leakage. The trusted SSP and DSP partners that C4 have partnered with have meant that, as a Broadcaster, we retain full control and awareness of how users may be tracked and by whom. We maintain the important balance of commercial revenues and user protection.
Furthermore, the controls required for Linear delivery have also been in scope for digital since day one. The difference in multiple ads per break, video quality, and viewer experience requirements have forced Broadcasters to build the foundational work to solve these issues before piling into the 'new world'.
High Standards
Broadcasters also have the benefit of vast metadata to support brand safety. Traditional Linear is heavily regulated in the UK and Clearcast, as the broadcaster-funded industry body, enables adverts to air by clearing (and manually checking) each individual ad to ensure it adheres to rules enforced by the ASA. Broadcasters are not legally required to follow the stringent BCAP rules in VOD as they are in Linear, but many of us choose to as responsible actors – it's in the viewers' best interest to do so. There are even controls on when content is downloaded to ensure that any time-based restrictions (e.g. pre-9pm watershed for gambling) can be adhered to whenever a user chooses to watch the content at another time.
With this advertising metadata, the benefit of publishing their own content, and every advert and programme viewed by real people, reputable Broadcasters can be confident that – whether their content is consumed via Linear or on demand – the highest standards and brand safety in advertising are being upheld.
Need this metadata to flow through to programmatic buying? Piece of cake. Impending changes in HFSS guidelines? We got this.
Geographical differences
It's fair to say that much of the CTV chat originated from the US, but people should be mindful of its extensive differences to many European Markets. The US has a very different provision of viewing supply and a plethora of cross-selling and reselling opportunities between MVPDs and Broadcasters (local and national) that generally do not exist in Europe. That makes for different market needs, both in advertiser demand and broadcaster selling preferences. As a result, the CTV chat of multiple ads in pods without ad repetition, and adhering to business logic again, has been solved for a long time.
The Future
Addressable Linear Advertising (ALA) is where Advertisers will truly reap the rewards from the effective foundations that Broadcasters have established. The ability to transmit 'Linear' TV via IP opens up all of these digital capabilities for traditional TV, not just video on demand. Personalised creative, audience efficiency and more are possible when digital real time signals can be added to the mix. The end result? All of this can be witnessed on a premium environment on a big screen.
With all this in mind, C4's decision to focus our 5-year Future4 strategy on VOD growth is understandable. The solutions and groundwork discussed here mean that Broadcasters are well prepared and will no longer (at least in my eyes) be seen as the Dinosaur – in fact, far from it.
---
Due to popular demand, we've extended the final deadline for The Wires Global 2021 entries to Friday 6th August 2021. For further details and to submit your entry please visit our dedicated awards platform
Ad TechBroadcastersCTVProgrammaticTV