Why Building Close Ties to Supply Side Platforms is Vital
by Grace Dillon on 2nd Sep 2021 in News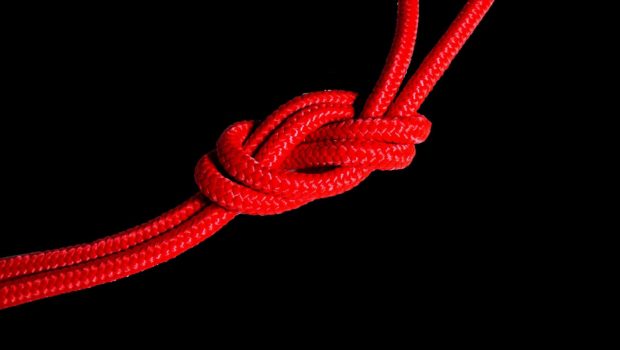 In this exclusive article, Esra Bacher, managing partner at GroupM and The Wires Global 2021 judge, explains why strong relationships between agencies and supply-side platforms (SSPs) are more important than ever before, and outlines the main components required to foster strategic collaborations.
The programmatic industry has faced challenges with transparency and privacy since its early days, due to its complex and cluttered ecosystem with many intermediaries that are often not visible to the buy side. While in the early days of programmatic, exchanges often had preferred or exclusive relationships with publishers with unique access to inventory, the inception of header bidding significantly diminished the true point of differentiation between exchanges, and the same streams of impressions became available through many sources, leading to supply access commoditisation.
Many DSPs adjusted their capabilities to the buyers' needs and introduced tools that help to optimise for path duplication, discrepancies, integration quality, and supply path optimisation. Some DSPs also have capabilities around bid deduplication, which filter the bidstream of duplicate bid requests sent by supply sources looking to game buy-side technology's randomised bid dropping mechanisms. DSPs like The Trade Desk have added features so that buyers can use their bidder to build custom bidding algorithms that follow the most direct route to supply or offer unique ad formats.
On the other side, IAB-supported initiatives like ads.txt, sellers.json and supply chain object that are designed to provide greater transparency help buyers to illuminate all of the transactions that occur for an individual impression, as opposed to only the final one registered by the DSP.
While it's not yet a perfect science, buyers and agencies have been extremely supportive of these initiatives, as they have been towards any industry efforts to improve both transparency and quality of the origin of an impression. In addition to these efforts, a trend has emerged of agencies taking control over their supply and cooperating closely with selected SSPs to further improve their supply strategy and gain certain advantages that go beyond simply finding the best path to the impression.
From an agency perspective, SPO isn't about managing the entire programmatic supply through a single platform. Rather, it's about streamlining and consolidating partnerships with exchanges and working with those who offer unique inventory access while reducing duplication of access points, understanding where it makes sense to buy from resellers, and finding the most efficient and direct path to premium inventory partners. The SSP landscape is a highly competitive one, but I strongly believe in the strategic value of these consolidation efforts, as these partnerships will continue to set a very high bar for platform partners.
Consolidation approaches are typically based on a scoring methodology that is combined with an RFI to assess things like scale, inventory quality, pricing, directness measures and brand safety. It is also important to work with publishers to understand how they monetise their inventory, as well as which exchanges offer the most advantages as a seller.
Most of these strategic collaborations between agencies and SSPs are based on three key pillars:
Transparency: As marketplaces evolve and mature, privacy and transparency in digital media are guiding the way forward, both on the sell- and buy- sides of the equation. The majority of the sell-side platforms that don't take a position on media have adjusted to buy-side transparency needs over time, and are offering full transparency into the costs/incentives associated with all transactions. It's also important to gain a clear understanding of an SSP's contextual brand safety measures and the practices that are in place for strict supply vetting. Providing a publicly-available overview of the process all supply goes through in both the on-boarding process as well as day-to-day activity can help achieve this, as can more detailed documentation.
Biddable advantage: The consolidation of exchange partners allows buyers and agencies to negotiate biddable advantages for their clients in the form of reduced take-rates, which are charged by exchanges in return for incremental spend through their platform. Those cost efficiencies are enabling agencies to reinvest more working media in the auction and indirectly help to increase win-rates. In addition, SSPs are offering new features such as machine learning algorithms and bid shading that help buyers to achieve greater savings and higher return on ad spend (ROAS) by providing favourable dynamics in auctions.
Operational efficiency: The third pillar is about how agencies can work with SSPs to streamline and simplify how publisher deals are negotiated, accessed, and activated by programmatic teams. At GroupM, we place great emphasis on prioritising our direct deals with premium publishers and close SSP partnerships to unlock operational efficiencies by better packaging inventory across publishers based on ad formats and pricing, as well as to work together on buy side tools. Previously, buyers would have to set up separate deal IDs, or programmatic direct integrations, for every individual type of ad unit sold by a single publisher. Our strategic SSP partnerships have helped GroupM package similar ad formats across publishers with a single deal ID, reducing friction for buyers and saving time.
It's also important that agencies future-proof their ability to deliver audience activations in a cookieless world. Working with SSP partners collaboratively on a post-cookie audience activation strategy and evolving the audience approach to adapt quickly to changing regulations will be vital to providing clients and publishers with audience targeting choices that extend outside of the walled gardens and into a healthy and open web.
---
Entries for the Wires Global 2021 awards are now closed. The shortlists will be announced in October and the awards ceremony will take place on 4th November 2021.