Zefr and NewsGuard Partner to Help Advertisers Reduce News Category Blocking, Expanding Reach on Trusted News Content in Video
by ExchangeWire PressBox on 13th Oct 2021 in News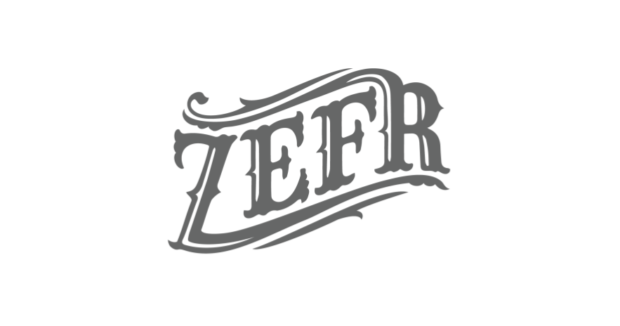 With the continued importance of trusted news in society, advertisers are prioritising responsible and principled marketing strategies to support quality news content that aligns to their brand and audience's values. But in the last year, the usage of legacy brand safety tools in the open web, like semantic blocklists, has led to the unintentional consequences of blocking trusted news content and reducing advertiser reach. Today, Zefr and NewsGuard are announcing a new partnership to help brands target trustworthy news in video without overblocking—while avoiding content that falls outside of their suitability standards.
Through the partnership, Zefr, a leader in brand suitability for video, has incorporated NewsGuard's news reliability ratings into its advertising options for marketers. Advertisers can partner with Zefr to activate NewsGuard's Responsible Advertising for News targeting list featuring channels from trusted news sources vetted by NewsGuard's team of trained journalists—expanding reach on quality news channels.
NewsGuard's ratings are conducted using a journalistic, rigorous process involving basic, apolitical criteria of journalistic process, helping to ensure that news channels deemed credible are high-quality and suitable for any brand. With the new feature, brands and agencies will be able to direct their ads toward highly trustworthy news channels that have passed NewsGuard's proprietary analysis.
"Putting proper controls in place that monitor brand safety, brand suitability, and brand integrity is imperative to the success of our clients' business," said Alexis Sandler, Associate Director, Global Digital Standards, PMX. "Online video content and trusted news sources reach highly engaged audiences, so it's important to have tools that protect brands from misinformation on video and social platforms."
As NewsGuard has previously reported, major brands regularly and inadvertently place ads on misinformation websites, creating a reputation risk for the brands and a financial boon for the hoax websites. A recent NewsGuard report found that advertisers are unintentionally spending USD$2.6bn (£1.9bn) a year on programmatic advertising on misinformation and hoax sites, helping to explain the scale of the "infodemic." For example, more than 4,000 top brands placed ads on sites spreading COVID-19 hoaxes and more than 1,600 brands advertised on sites that published falsehoods about the 2020 U.S. elections.
As awareness builds around this phenomenon, leading brands and agencies have begun to take action to mitigate the problem. Global ad agencies Publicis, IPG, and Omnicom have partnered with NewsGuard to take advantage of its Responsible Advertising on News segments (RANS), a brand safety protection that ensures media investment is being siphoned to trusted and responsible news publishers.
Through the new partnership, Zefr will enable brands to apply this NewsGuard capability to advertisers on video platforms as well.
The partnership not only helps brands stay protected against unsuitable content — it also enables advertisers to expand the reach of their campaigns to reach the highly engaged audiences that consume video news content.
"After careful research it became clear that NewsGuard's human intelligence process offers by far the most comprehensive, most transparent, most up to date, and most reliable standards for advertisers looking to support legitimate journalism," said Kelsey Garigan, Zefr's EVP of North American Sales. "By combining NewsGuard's scale and rigor with Zefr's patented video technology, we're now able to offer brands additional brand suitable investment opportunities for video."
"We're grateful that so many brands have started to take action on this issue — though much work is still yet to be done because of the absence of effective responsible marketing tools before now," said Gordon Crovitz, co-CEO of NewsGuard. "This new partnership will enable socially responsible companies to have an even greater impact on the effort to fund and support legitimate and trustworthy publishers and journalists, rather than blocking their revenue. We're looking forward to working with Zefr on this critical issue."

ZEFR
Zefr is a contextual data platform that enables brand suitable and precise activation across YouTube and Facebook. The company leverages patented Human-in-the-Loop technology to bring human cognition to scaled contextual advertising, rather than rely...
Powered by PressBox
PartnershipTargetingTransparency