Premium OTT in Asia - Q&A with Jenni Chase, Mediacorp
by Grace Dillon on 26th Oct 2021 in News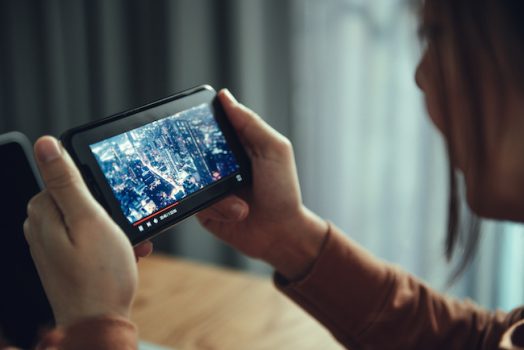 In this exclusive Q&A, Jenni Chase, vice president, digital sales, solutions & operations at Mediacorp, and judge of The Wires Global 2021, outlines the nature of premium over-the-top (OTT) streaming in Asia, and how advertisers can realise the opportunity offered by this unique market.
How does OTT in Asia differ to OTT in other regions?
Ad-based OTT services in Asia generally work better than subscription-based models, as users are generally not used to paying for content and have a higher tolerance for ad supported offerings.
Asia has a highly developed mobile culture, where media consumption is driven by mobile-first internet users. To put that in perspective, here in Singapore on our meWATCH OTT platform, 73% of our video views are mobile with mobile in-app, leading the way by far with 53% of daily video views.    
Asia is a melting pot of cultures, and its content options reflect this. The region has a very diverse mix of global, regional, and local OTT players, offering consumers extensive content choices from local dramas and music, variety shows, documentaries, and esports, right through to international sporting events and entertainment. Content choices will continue to grow as OTT platforms evolve and transform their content strategies. 
How do premium platforms compare to non-premium in terms of popularity amongst both consumers and advertisers?
While YouTube is a dominant video player, consumers in Asia have fully embraced Premium OTT – we saw a huge increase of traffic not only during the height of pandemic, where inventory doubled, but after too. Premium OTT has binge-worthy TV shows that users want to watch and talk about. Content is focused on passion points, whether that be your favourite sporting event or your favourite local drama, and high attentive states indicate strong engagement.
Advertisers are increasing spend on premium OTT platforms. Key benefits of instream formats on Premium OTT include: ads being more embedded within the content, which drives greater attention from an engaged audience; higher viewability (expect over 90%) which ensures your ad is seen; and high completion rates. More brands are recognising OTT's capacity to deliver quality video views, as well as the 'halo effect' provided by premium contexts. 
With many popular services being subscription-based, and therefore ad-free, how can advertisers get in on OTT's rise?
Given users in Asia have a higher tolerance for ad-supported content, we are seeing a strong growth for AVOD inventory. On meWATCH, most of our content is AVOD-based, which represents some great opportunities for advertisers to take advantage of this.
I would recommend advertisers explore the extensive targeting options available (test audience and genre), take advantage of outcome-focused KPIs, such as high completion rates and viewability, and start testing different length durations (6" vs 15" vs 30") and creative versions to understand how they deliver on brand uplift.
Other things advertisers can do are ensure that planning teams (including agencies) are well-informed and up-to-date on the ever-evolving and fragmented video ecosystem. Marketers should also seek to understand the value that OTT brings and how this can complement existing video strategies. Understanding the role of each platform and how to best drive performance on each is also integral to fully realising the OTT opportunity.
Advertisers need to start measuring the overall effectiveness of their activity across the video ecosystem and looking at metrics that drive quality – these include viewability, audience engagement, brand uplift, quality of reach, and how this drives business outcomes.  
What challenges are OTT platforms facing in Asia?
We are a mobile-first region with a heavy focus on apps. While we can certainly measure Viewability via integration of the OMSDK, measuring Brand Safety is a big challenge. Globally, the technology is very nascent; there is a big knowledge gap in the market with buyers. The methodology Ad Verification platforms use for apps is flawed and ends up blocking premium, brand safe content – for example, they often use content ratings from app stores or just crawl the site instead of analysing the actual video content of OTT platforms. Crawling the sites simply scans the synopsis of video episodes, and if a keyword is picked up that is on a blacklist, the whole series gets blocked. This is particularly problematic in Asia as it makes it highly unlikely that your campaign will appear alongside any regional dramas, which are deemed highly valuable premium content.
There's also a knowledge gap – many buyers have not learned how to discern the huge quality differences between video platforms. Many are still pinning campaign success on 1+ reach and a Video View when they should be focusing on Video Quality. Industry bodies such as the Asia Video Industry Association (AVIA – which Mediacorp are part of) are working to address this issue, but more education is needed.
Inconsistent video measurement across platforms, a continuation of siloed media planning, and fluctuating consumption habits (with constant consumer migration between linear and non-linear viewing across live and on-demand) are other notable challenges. 
How have Mediacorp adapted their strategy to meet the rise of OTT?
In order to navigate the fast-growing but highly fragmented world of video, Mediacorp have committed to being an audience-centric content provider in a platform-agnostic manner. This model ensures that audiences have full control over how and when they consume content, which drives media consumption and platform loyalty. We are also delivering strong local content IPs with international appeal and have regional partnerships in various models that offer different genres to our audiences (from Korean dramas to music awards, to name a few). We also offer major live sporting events, such as the Tokyo Olympics, where we had 14 livestream channels, as well as eSports and fight sports. 
With first-party data strategies now integral to delivering addressable inventory, Mediacorp have developed our own universal ad ID (meID) which provides a single source of truth for our digital audiences. The solution aggregates user insights from predictive analytics, first-party declared and inferred data sources, with over 400 segments, both demographic and interest-based. Having a first-party data solution is so important, particularly given our OTT environment is predominantly in-app. We have also deployed SSAI (Server-Side ad insertion) which improves user experience, increases inventory, and supports video ad requirements in order to keep up with the increased demand for live content, and we're preparing to introduce Brand Lift studies to help prove the efficacy of OTT.
What do you think Asia's OTT landscape will look like in a year's time?
I think we will continue to see convergence of TV and OTT platforms, with OTT platforms continuing to evolve and offer a rich mix of local, regional, and international long- and short-form content. I expect to see strong growth in content commerce, and perhaps more bespoke formats for live content, such as dynamic L-Shapes, gamification, and animation.
With mobile network infrastructure strengthening in Asia, more users will stream on their mobile, with a shift from web to mobile in-app. OTT app usage on TV screens is growing exponentially and the consumption rate is the highest across all device types – we have recently launched our Android TV app, and both the installation rate and consumption rate on Android TV are very encouraging. As such, we foresee that big screen consumption will overtake consumption on both fixed and mobile web in the next 12 months.
I would also hope to see more industry alignment on both measurement and brand safety.
---
The Wires 2021 awards ceremony will take place at London Stadium on Thursday, 4th November. For more information about attending the ceremony, get in touch.
APACOTTSoutheast AsiaStreamingViewability