Silverbullet's Contextual Outcomes Engine, 4D, Introduces the Industry's Leading Dimensions Marketplace
by ExchangeWire PressBox on 27th Oct 2021 in News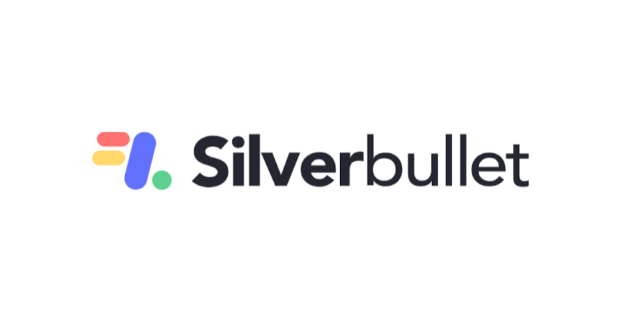 4D, the next-generation Context Outcomes Engine built by Silverbullet, announces an industry-first contextual marketplace. By bringing together the most advanced technology and a brand-new Dimensions Marketplace, 4D enables businesses to accurately connect with consumers in a privacy-compliant way for marketers, the absence of the cookie opens up the need to find innovative ways to tap into buying moments, such as the ability to unlock data to provide a holistic view of the end consumer, which will be key for success in the new marketing age.
As Richard Hartell, Former Publicis media global president & chief strategy officer, says, "innovation has always been the stimulus for growth" and the wave of new solutions will not only ensure data compliance and privacy, but will be tremendous for understanding consumer purchase behaviour. Now more than ever it is important for marketers to understand how to take advantage of innovation from the new dataset's technology players are bringing to market in the post-cookie world. 
As a result, 4D announces its Dimensions Marketplace, allowing businesses to stay at the forefront of innovation, empowering them to layer additional data to enhance the relevance and suitability of environments. The 4D Dimensions Marketplace is fully integrated into the 4D Outcomes Engine, allowing marketers to leverage innovative data signals to not only create context targeting strategies, but continually optimise on learnings to drive outcomes. 
"4D is the first platform to offer the ability to filter DeepSee's risk metrics at the push of a button, and so it couldn't be easier to protect brands from association with high-risk publishers," says Rocky Moss, CEO of DeepSee. "4D's offering of DeepSee's data as a dimension on their platform speaks to their ability to look forward at the changing digital media landscape and recognise the gaps that will be left by the deprecation of third-party cookies. "
"As hundreds of new data signals entered the ad tech landscape, the days of optimising media using simple datasets like viewability and attention are not sufficient since they relied on the cookie to do the heavy lifting by identifying the person. As we usher in the next era of digital advertising, marketers must turn to new datasets that convert complex data points into privacy friendly, consumer signals. The 4D Dimensions Marketplace empowers programmatic advertisers to build in-the-moment targeting, which is fully integrated with the 4D Context Outcomes Engine" states Mark Pearlstein, CRO of 4D.
With access to new data at scale from leading data and technology providers such as DeepSee, White Bullet, Open Weather, and Factmata, and several new partners onboarding imminently, marketers can customise and enhance targeting and brand safe contextual strategies across all Demand Side Platforms using 4D. Moreover, the Dimensions Marketplace, makes activating data accessible within the 4D Outcomes Engine which provides optimisation recommendations across all data points such as targeting specific keywords, and dimensions included in targeting to drive holistic outcomes at scale for a brand just like this one.

Silverbullet
Silverbullet Group, is a data and digital transformation company that delivers future-proofed solutions for a privacy-first, post-cookie era. The group's combination of technology and expert professional services encompasses first-party data strateg...
Powered by PressBox
ContextualPost-CookiePrivacyViewability