Pricing and Inventory in the UK and US - Q&A with John Stoneman, TripleLift
by Grace Dillon on 29th Oct 2021 in News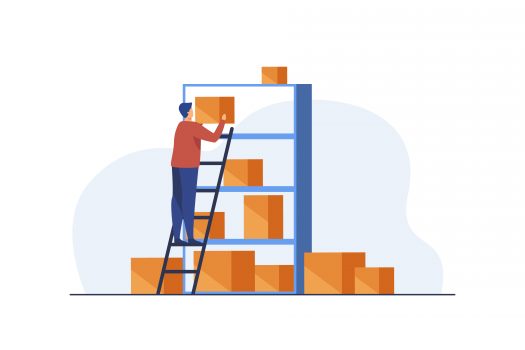 In association with TripleLift.
Ahead of ATS London 2021, John Stoneman, senior vice president of global demand at TripleLift, discusses pricing and inventory in the UK and the US in this exclusive Q&A.
Which channels have seen the highest demand for inventory in the UK over the past year, and how does this compare to the US?
The way TripleLift manages inventory is somewhat channel-agnostic. In many cases, we are able to run either a native, video or banner format into a particular placement depending on what is the right thing for the publisher, advertiser and consumer. This is consistent across all markets. However, we have been focusing a lot of our publisher development on the video market as it continues to grow at a tremendous pace, and the demand for Instream and CTV inventory are the two formats driving this.
Are these channels currently able to meet this demand? If not, what's stopping them?
It's well documented that historically there was a perceived scarcity for both of these advanced video formats, particularly outside of the content and platforms that the major broadcasters operate. But I think the industry is responding to this. The demand that the advertisers and agencies have shown for high-quality environments for their video advertising has led to a lot of new entrants in the supply market and innovation from publishers who haven't always been considered as 'video' businesses. Slowly but surely, the balance between Supply and Demand is being addressed, and TripleLift is at the centre of helping both sides of the ecosystem make this happen.
How have changes to how businesses can identify consumers impacted the price of inventory, and how does this vary across channels?
I think this is a phenomenon that we are yet to see play out fully. As the dominant browser environment, when Google rolled back its deprecation of third-party cookies, it effectively pushed any potential change to the marketplace out by 18 months. Looking at our business, we have not seen any major shifts in the price of inventory. In fact, the last time that happened would have been when GDPR was implemented - but prices normalised in quite a short period after that. So, I think the marketplace will always find a way to price inventory in an appropriate fashion. It's the benefit of having such a large, automated ecosystem driven by real-time supply and demand.
How has the implementation of addressability solutions affected the quality of inventory, and how does this differ between the UK and US markets?
As you can see from the research that we conducted in association with ExchangeWire, we are still too early in the day to see this. In the UK, only 22% of marketers have implemented identity solutions into their buying strategies, despite the fact that 76% agree that they have a path forward to prepare for the change. In the US, the situation is slightly different – 31% have implemented solutions, but only 43% have a path forward. I think this is because in the UK, we are more familiar with the subject because of our exposure to the changes from GDPR. But as far as addressability affecting the quality of inventory – we are still to see this. People will continue to buy under the old model right up until the point when they no longer can.
How do you think the current state of pricing and inventory in the UK and US will change over the next year (and beyond)?
I believe there will be a short period of fluctuation. As we remove a buying system and the habits it has developed over a long period of time, it's clear that there will need to be a period of re-learning. But that's what our technologies have been built to do. They learn. They work out what they want, and the best way to get to it, and the amount they are prepared to pay for it, and they adapt. Data-driven technology is not going away as a buying methodology – rather, the inputs that we are using to price inventory up will move from a pure audience basis to an addressability spectrum that will cover contextual, cohort, first-party segmentation and deterministic solutions. I suspect the fluctuation may hit the US harder as they haven't had to think about this as much as Europeans have over the last couple of years – but they will get there. We all will. Because ultimately, it is about finding advertising solutions that drive business outcomes for brands.
---
ATS London 2021 will take place on 3rd-4th November at Lee Valley VeloPark. Tickets and further details are available via the ATS London 2021 events hub.