Blockchain-Enabled Gaming: Q&A with Don Norbury, Shrapnel
by Mathew Broughton on 20th Dec 2021 in News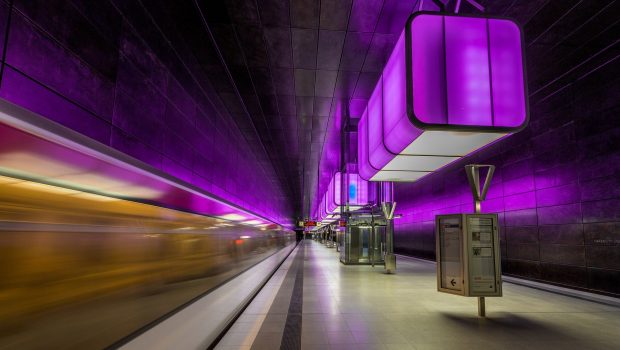 Following their USD$10.5m (£7.93m) funding round earlier in November, ExchangeWire speaks to Shrapnel head of studio Don Norbury on how the developer will use the investment and how blockchain-enabled gaming is set to evolve.
How will the funding be used to develop Shrapnel? How does the production and development cycle for a blockchain-enabled title differ from that of conventional games?
Having just raised USD$10.5m (£7.93m) from top-tier investors, including Griffin Gaming Partners, Polychain Capital and Forte, who are also offering technical support to our team, we will be using this funding to focus on building our team and achieving the technical developments that will enable Shrapnel to reshape the mould of AAA gaming. Our main goal is to provide the best user experience possible, and to ensure that there are various styles of engagement based on different player's needs. We have built a team of incredible individuals who bring a wealth of experience to the table, and we look forward to growing this team further throughout the coming months.
The production and development cycle for a blockchain-enabled game differs in that there is much more community involvement, which will feature the ability to vote on asset development and NFT transactions. We are committed to ensuring that our community plays a large part in our development process, and will make sure that they can contribute and have discussions with the creative team, rather than a traditional grand reveal when the game is finished. We are turning the traditional AAA announcement roadmap on its head.
How will crypto-based assets alter gameplay and user experience for the player? What new capabilities do these assets offer up that cannot be served by traditional games?
Blockchain and crypto-based assets have the potential to transform the gaming industry, as they enable users to unlock assets and capital outside of the game itself. Traditionally, players often exchange money outside of games in the real world through forums and social media, which takes the value out of the game. At Shrapnel, we want to create a world of reality for gamers. Much like traditional games, there are ways to upgrade or buy-in. However, crypto-based assets add value to players' in-game experience, as well as by fuelling a burgeoning creator economy through NFTs, allowing for a true sense of ownership that is more durable than previously seen in the gaming industry. This is a monumental development that we think will soon be embraced, as it opens up a new world of possibilities for gamers and creators.
How will Shrapnel differ from other blockchain-enabled titles, as well as from traditional AAA shooters?
Shrapnel will be an extraction-style game, where players can modify and reshape the game as they please. Looking back on gaming in the past, modding is something that is always extremely popular and we wanted to modernise the idea, bringing it back in a new and improved way. We are focusing on developing Shrapnel to empower users to create their own versions of the game, with an option to make your own patches and NFTs. This will build on our goal of having a second to none user experience, whilst creating different styles of engagement for players when they enter Shrapnel.
Unlike other blockchain-enabled games, Shrapnel will ensure that players don't need to have a deep understanding of the crypto and blockchain space in order to engage. We are immersed in the blockchain infrastructure in order to remove any concern that players may have, such as crypto wallets. Many other games in the space have focused on NFTs rather than blockchain technology itself. We are here to change that, and in doing so will generate more enjoyment for players and create a self-sustaining ecosystem, rather than an indirectional funnel like others in the industry.
What challenges does blockchain-enablement technology face, both in the video game industry and further afield? How can developers ensure their crypto economies are sustainable?
Currently, one of the biggest challenges is a lack of understanding of the blockchain and crypto world. In order to achieve widespread adoption of blockchain, many must develop a deeper understanding of what it can offer, which would in turn eliminate any worries they may have. For blockchain gaming, as we are still in its nascent stages, there will naturally be a learning curve. We are addressing this through strategic partnerships and investors, such as Forte, who can eliminate difficult to understand aspects that some gamers may not have encountered; for instance, compliance or setting up crypto wallets. The interest in the blockchain space, especially over the last year, has spread word across the globe, and we look to build on this by offering routes to crypto education for all players and ecosystem participants.