Meta & Google Face New Antitrust Probe; Russia Bans Instagram Over "Calls to Violence"
by Hannah Dillon on 14th Mar 2022 in News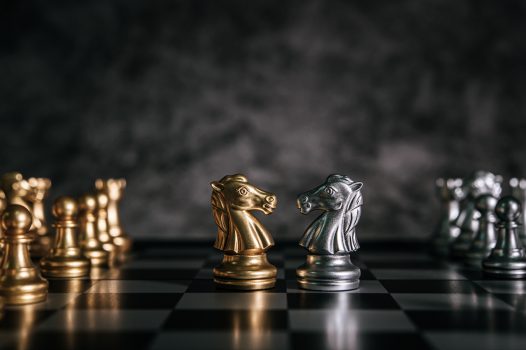 In today's ExchangeWire news digest; Meta and Google face new investigation from UK and EU regulators; Russia bans Instagram for enabling "calls to violence"; and JD Logistics buy Deppon Logistics for ¥9bn.
EU & UK investigate Meta and Google deal
EU and UK regulators have launched an antitrust probe to investigate an online advertising deal between Meta and Google.
The investigation signals another attempt from international regulators to control the market power of Big Tech companies. The probe, officially launched on 10th March, has accused the two firms of breaching the 1998 Competition Act by enabling Meta to misuse Google's header bidding product to the detriment of both companies' competitors.
Speaking to the Financial Times about the investigation, Margarethe Vestager, EU competition chief, said, "Advertising is very important and because of that, it is important that there is competition on who can place ads where."
Vestager added, "There are other people than Google doing it. What we suspect here is that there may have been an agreement between Google, and then Facebook, only to use Google services and not competing services. That's a giant problem."
If the investigation concludes that Google and Meta did breach EU law, both companies stand to lose up to 10% of their global revenue.
This investigation is not the first to scrutinise a partnership between Google and Meta; in December 2020, US antitrust investigators opened a probe into "Jedi Blue", an agreement between the two companies which they alleged allowed Google to collude with Facebook to rig auctions for online advertisements.
Both Google and Meta have agreed to cooperate with regulators.
Instagram banned in Russia over "calls to violence"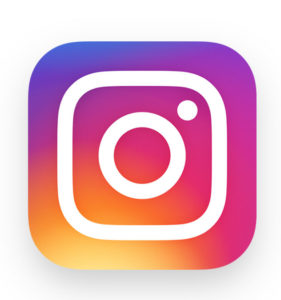 Roskomnadzor, Russia's state media watchdog, has announced that Instagram will be banned in the country, following a change to the platform's policy that enables calls to violence against Russian soldiers.
Meta, parent company of Instagram, confirmed it would allow users to call for violence against Russia's President and soldiers via posts on the platform. Posts of this nature would usually breach the platforms' usual terms of use.
Speaking to the BBC, a Meta spokesperson said: "In light of the ongoing invasion of Ukraine, we made a temporary exception for those affected by the war, to express violent sentiments toward invading armed forces."
The change to the policy will enable Instagram users in Russia, Ukraine, and Poland to call for the deaths of Vladimir Putin and Alexander Lukashenko, President of Belarus. Meta has maintained that they would not permit calls for violence against Russian civilians.
Responding to the move, Russia called on US authorities to put an end to the platform's "extremist activities" and, on Friday (11th March), the Russian Prosecutor General's Office called for Meta to be investigated for criminal behaviour.
Commenting on Meta's policy change, the Russian embassy in the US tweeted:  "We demand that US authorities stop the extremist activities of Meta [and] take measures to bring the perpetrators to justice. Users of Facebook and Instagram did not give the owners of these platforms the right to determine the criteria of truth and pit nations against each other."
JD Logistics to acquire 66.5% of China's Deppon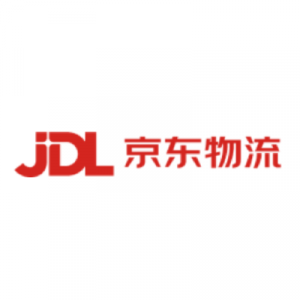 The logistics arm of e-commerce behemoth, JD.com, JD Logistics Inc, is set to purchase almost 70% of fellow Chinese firm, Deppon Logistics Co.
JD Logistics has agreed to pay ¥9bn (£1.08bn) to purchase 99.9% of the shares in Deppon Holdco, which holds around 66.5% of Deppon Logistics. Within the deal, JD Logistics will also offer ¥13.15 (£1.58) a piece for all Deppon shares that are not held by Deppon Holdco, a 3.9% increase on their price prior to the deal.
The largest integrated supply chain service company in China, JD Logistics amassed $3.2bn (£2.4bn) in Hong Kong alone in 2021. The purchase of Deppon Holdco is intended to bolster JD Logistics' capability, allowing the firm to capitalise on the e-commerce boom lockdown measures have spurred in China. As of Q4 2021, JD Logistics employed over 200,000 in-house delivery personnel, and operated an excess of 1,300 warehouses and 7,200 delivery stations.
As an integrated logistics company, Deppon Logistics operates transportation, delivery, and warehouse management services. As of June 2021, Deppon had confirmed ownership of over 300,000 service stations across China.
Also in the news:
- Talon Outdoor Proves that Programmatic OOH Delivers Better Results than Online Channels
- Sojern & Oaky Partner to Help Hoteliers Drive Direct Bookings and Revenue
- OneTrust Appoints HP's Kim Rivera as Chief Legal & Business Affairs Officer
- Bidstack & Xaxis Partner to Provide Brands with Enhanced Global Portfolio of Innovative In-game Advertising Solutions
AcquisitionChinaE-CommerceGoogleMetaSocial Media