Affiliate Fraud & Brand Protection: Q&A with Gaurav Sethi, Virus Positive Technologies
by Grace Dillon on 15th Mar 2022 in News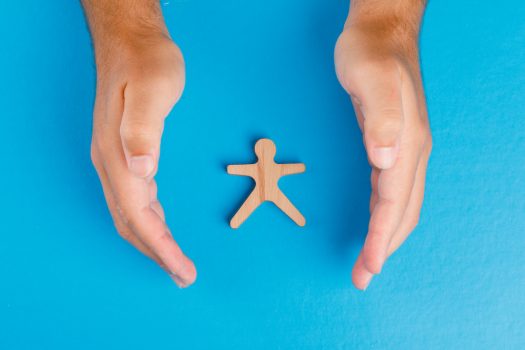 In this Q&A written exclusively for ExchangeWire, Gaurav Sethi, co-founder, and chief executive officer at Virus Positive Technologies, discusses affiliate marketing and how brands can tackle the serious issue of affiliate fraud.
How widespread is the problem of affiliate fraud, and why is it rising?
Fraud in digital marketing is nothing new and has been a matter of concern for the world's leading brands for a long time. The direct cost of ad fraud stood at $35 bn (£2.7bn) in 2020, and current estimates expect it to reach from $44 bn (£33bn) to $68bn (£51.7bn) by the end of this year. 
As of 2016, over 80% of advertisers have adopted affiliate marketing as a part of their core marketing strategy, while 8 out of 10 brands run their affiliate programmes. Accounting for around 15% of the total revenue from the digital media industry, affiliate marketing is not immune – several brands have been victim to affiliate scams in the past and, even today, the scope for bad actors to find loopholes and maliciously affect the networks remains the same.
As affiliate marketing is not specific to a particular vertical and is one of the most utilised marketing channels in all sectors, affiliate fraud threatens all online businesses, especially those within the e-commerce sector. Our teams have identified more than 20 different types of fraud within affiliate marketing, and bad actors may devise new methods to exploit the space in the future.
What are brands currently doing to mitigate the threat of affiliate marketing fraud, and what else can be done?
Digital marketing leaders have become more adaptive to the frequent changes in the marketing industry. They are being proactive about ensuring that the marketing agencies and affiliate networks they partner with comply with best practices and protect customers online.
I have witnessed a rise in the scope of brand monitoring and affiliate fraud detection solutions in the last decade, and in the post-covid world, I only foresee a steep growth in the coming years. However, there is a dire need for the industry to be aware of the malicious tactics used by affiliate fraudsters to deceive consumers and ruin brands' reputations. More education is required on the effect that affiliate fraud has on brands, and that's something we also aim to provide at Virus Positive.
Advertisers can adapt in multiple ways to protect their brands from affiliate fraud. My advice to advertisers is to look out for the options that suit their marketing strategies and fit their requirements. Two resources that I would highlight in particular are:
   

Affiliate network tracking solutions

to monitor all affiliates' activities in the network.

   

Brand compliance monitoring solutions

to ensure the promotional methods used by affiliates are compliant with internal and external guidelines.
Implementing better quality control measures and building smart business logic to automatically flag suspicious activities by affiliates also requires intense consideration.
Where are brands currently most vulnerable to fraudsters?
The United States holds a massive 39% share in the global affiliate industry, with a domestic market worth $6.8 bn (£5.2bn). Japan stands second in the list with a whopping $3.3bn (£2.5bn) market value, followed by Germany, Australia, and the UK in third, fourth, and fifth positions, respectively. 
With the largest market share of affiliate marketing and marketing spend in general, the US is naturally the target market for affiliate networks. It's also the most at risk of fraud, and has recorded the highest loss from ad fraud, with $11.4 bn (£8.7bn) vanishing into the hands of bad actors in 2020 and over $23 bn (£17.5bn) expected to disappear in 2022.
Over the years, we have noticed considerable growth in ad fraud and the methods malicious affiliates adopt to accrue commissions deceptively. In 2012, there were only a few methods used to deceive advertisers; now, a decade on, there are over 20 types of affiliate fraud schemes, including cookie insertion fraud, adware fraud, web push-ads fraud, click fraud, and coupon fraud.
What do you think the future holds for affiliate marketing, and will the industry be able to eradicate affiliate fraud over the coming years?
I have been in the ad tech industry for over 15 years. I have seen how affiliate marketing has grown into a lucrative marketing channel and served as a win-win model for advertisers and publishers alike. From my background in, and knowledge of, the affiliate marketing industry, I predict that the digital sector will grow significantly in the future.
There is a considerable need for sophisticated tracking programmes that offer marketers the opportunity to get the best results across the breadth of their digital activities and to root out bad actors. Brands lose out in their affiliate marketing efforts due to poorly-managed monitoring mechanisms, but they can obtain incremental revenue without falling prey to cybercriminals with the right solutions.
Affiliate marketing serves as a direct business-to-customer marketing model and involves many parties, so assuming that affiliate fraud will be eradicated from the market is not necessarily prudent. But by continuously monitoring and keeping track of their affiliates' activities, companies can mitigate the risk of exposing their customers to affiliate fraud.