Apple Under the Microscope Again over Dating App Payments; Grubhub Accused of "Deceptive Trade Practices"
by John Still, Zara Briggs on 22nd Mar 2022 in News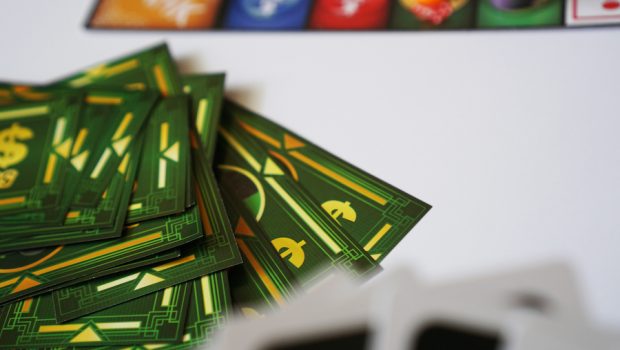 In today's ExchangeWire news digest: Apple have been fined again over third-party payment options in relation to dating apps; Attorney General Karl Racine has filed a lawsuit against Grubhub over "deceptive trade practices"; and TripleLift have announced they are acquiring 1plusX for around USD$150m (~£113.27m).
Apple hit by ninth weekly fine in the Netherlands

Apple have been hit by yet another antitrust fine in the Netherlands, as the issue over allowing payment providers for dating apps rumbles on.
The Dutch Authority for Consumers and Markets (ACM) has been levying €5m (~£4.16m) fines weekly since January, bringing the running total to €45m (~£37.47m).
Apple claim to be complying with the ruling, which requires that they allow dating apps to choose their own payment technology providers rather than be locked into the ApplePay API.
However, the ACM announced that the tech giant has "not yet met our requirements" and Apple have reportedly submitted a new proposal to the ACM today in an attempt to move forward. The ACM are set to "assess the substance" of the new proposals.
While a case involving Dutch dating apps may be seen as a 'niche within a niche', and a €50m (~£41.64m) fine amounting to pocket change for Apple, there could be greater repercussions for brands who continually act against regulatory demands, as the EU's upcoming Digital Markets Act could see fines levied against tech 'gatekeepers' turnover or even structure.
Just Eat-owned platform, Grubhub, accused of "deceptive trade practices"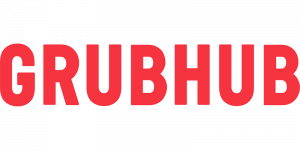 Online and mobile food delivery platform Grubhub have been accused of "deceptive trade practices" in a lawsuit filed by Washington D.C. Attorney General Karl Racine. Within the lawsuit, Racine listed eight detailed offenses of the D.C.'s Consumer Protection Procedures Act (CPPA), mostly circling around false advertising. The Just Eat Takeaway-owned service have been accused of non-consensually listing restaurants on their platform; advertising fair pricing which accurately reflects restaurants' menus when, in fact, the price is often significantly higher; as well as claiming to support struggling restaurants during the pandemic whilst cutting their fees in half through schemes.
Grubhub have been involved in a range of similar lawsuits in the past - being accused in July last year of overcharging restaurants for their delivery services throughout the pandemic.
In a tweet confirming the most recent lawsuit, Racine wrote, "we're suing Grubhub for misleading District residents and taking advantage of local restaurants to boost its own profits." He continued, "Grubhub charges hidden fees and uses bait-and-switch tactics, all while pretending to help local businesses during the pandemic. This needs to stop."
A spokesperson for the delivery service addressed the claims in an emailed statement, "we are disappointed [the Attorney General's office] have moved forward with this lawsuit because our practices have always complied with D.C. law, and in any event, many of the practices at issue have been discontinued. We will aggressively defend our business in court and look forward to continuing to serve D.C. restaurants and diners."
TripleLift announce USD$150m (~£113.27m) acquisition of 1plusX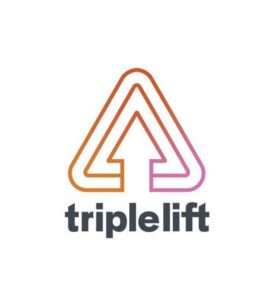 Advertising platform TripleLift have acquired AI-powered first-party data specialists 1plusX for USD$150m (~£113.27m).
With a cookieless future looming, TripleLift's purchase of the startup appears to be a move towards boosting their first-party data capabilities.
When announcing the deal, Zurich-based 1plusX, who boast clients such as Axel Springer and Williams-Sonoma, said: "We need to rethink, rebuild and reinvigorate digital advertising."
TripleLift will leverage 1plusX's technology as part of a new "Media+Data" approach "combining the scale of TripleLift's publisher and advertiser platform with the power of 1plusX's publisher tools to enrich every ad with a new data currency."
TripleLift claims this new Media+Data strategy "combines the ability to offer unique publisher media, a core strength of ours, with unique and privacy-centric data that enriches that media – a core strength of 1plusX."
The deal is TripleLift's first purchase, and comes after the sale of a majority stake to Vista Equity Partners in March 2021.
Also in the news:
- Coral Break New Ground with Piccadilly 3D Activation
- Livewire Brings AAA Console Game Inventory to APAC Advertisers in Exclusive Partnership with Anzu
- Adverty Announces Exclusive Partnership with Super League Gaming for In Play Advertising in Roblox
- VlogBox Selects Publica to Power CTV Header Bidding Globally