Customisable AI in the Changing Landscape: Q&A with Scibids
by Mathew Broughton on 30th Mar 2022 in News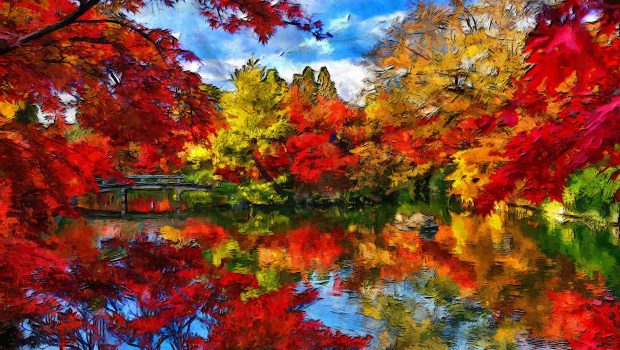 In association with Scibids.
Against the backdrop of identifier deprecation and further privacy-focused legislative efforts, Julien Hirth, co-founder and general manager at Scibids, discusses how marketer KPIs are set to evolve and how customisable AI solutions can help brands mitigate the changing landscape in this exclusive Q&A with ExchangeWire.
How will media spend and associated KPIs shift for marketers in the absence of digital identifiers, and how will advertising on the open web change accordingly?
We believe there are two key areas to address here. The first is the rise of artificial intelligence versus data targeting, and the second is the open internet versus the walled gardens.
In the first instance, advertisers can think of AI, such as the one we develop at Scibids, as a machine to get the best results from any set of variables, particularly the contextual information of the bid request. There is no denying there will be much fewer "data segments" to target, performance will come much more from broad, unlabelled contextual signals rather than "lookalike" targeting.
In the second instance, we need to look at what Google is doing with Privacy Sandbox. It has the potential to level the playing field, no longer making access to data a differentiator for advertising purposes. The biggest advantage walled gardens have (had) is that they know so much about each user, even outside of the data the users give them. If this data advantage goes away, everyone has to "cook with the same water," making the advantages of better ML models more visible.
In terms of KPIs, advertisers are done optimising towards clicks or visits. We are seeing a shift to leveraging proprietary data from an advertiser's full ad stack for advanced optimisation that does not require identifiers. We're seeing advertisers optimise towards de-duplicated conversions that are measurable in external ad servers, or towards maximising return on ad spend (ROAS), taking into account the amount of the purchase.
Optimising towards custom quality metrics, or Quality CPM ("Q-CPM") is also on the rise, which takes brands' highly specific definitions of quality engagement into account and executes scalable media-buying strategies against them. We also see more optimisation against attention metrics for both brand lift and performance campaigns,
Given the scenarios mentioned above, thankfully, customisable AI delivers powerful ad decisioning that works with broad non-user-specific signals for targeting that moves away from user tracking and profiling. This is exactly the type of ML model that will help advertisers end their dependence on third-party cookies, and we're doing it today!
How can iterative AI solutions be used to help brands navigate this changing landscape?
Advertisers are at a turning point today. Do they give up control of their investments to the walled gardens, who are increasingly restricting access to their reporting capabilities and removing control from advertisers, or do they continue investing in an open and transparent internet? It might be tempting to give in and just let Facebook or Google Ads do all the work, but the savviest advertisers need the open web. Moreover, for the open web to be effective, they need transparency and independent AI for the following reasons:
Brand Safety: without transparency, walled gardens cannot guarantee a safe environment (Facebook is a good example of this). Furthermore, brand safety is an iterative process. Only by observing where the diffusion of a campaign is can an advertiser refine its definition of what is acceptable or not.
Insights: digital advertising has always been the laboratory of marketing departments, since it is traditionally the only fully-measurable channel. By observing what is performing, marketers draw insights that power their whole advertising strategy. However, by increasingly removing granular reporting, walled gardens make these insights disappear.
Performance: walled gardens' buying strategies are necessarily a tradeoff between the platform's own objectives and the advertiser ones. Advertisers deserve algorithms trained to maximise their objectives, and independent AI companies, such as Scibids, are best placed to do that.
Similarly, what is the role of AI solutions for agencies in the cookieless era? What roles can AI play across multiple agency departments?
The digitisation of the global economy means more data signals for agencies to make sense of, making AI necessary to help analyse the media planning, buying, and measurement processes. And, with the increasingly fraught privacy landscape, AI will help make realising consumer expectations more seamless while ensuring those experiences are privacy-friendly. In the cookieless era, the entire ecosystem will face the rise of a new kind of data – abundant non-user-specific contextual signals. We're all trying to figure out how to make this data as effective as possible for decisioning, and this is where technologies such as artificial intelligence come into play.
The challenge for agencies is that many lack the advanced engineering and data science resources needed to activate customisable AI solutions at scale and to tap into their proprietary data assets. As a result, we're seeing the emergence of RFPs from agencies seeking to procure AI technology to enhance existing investments in their ad tech stacks to deliver advanced optimisation. We pride ourselves on being an agnostic partner that helps all advertisers and measurement partners do more for their clients through AI.
How has ad spend been affected by the coronavirus pandemic, and how do you see it evolving in the coming 12-24 months?
The pandemic created rapid consumer behaviour changes, leading marketers to rely on accountable and addressable marketing channels. We predict that the industry will continue to see more innovative forms of KPIs occur, as we're seeing with attention metrics today. The industry will also see more privacy-friendly data consumption practices, which is already happening as the industry weans itself from cookies and digital identifiers. Making use of data in the entire ad stack, from planning and targeting to measurement and reporting, and making it actionable in the decisioning process, will be on the rise – and will require independent AI to do so successfully.

Scibids
Scibids is the independent global leader building Artificial Intelligence to make marketing more effective and support strategic business outcomes for brands. Scibids' ad decisioning is enabled within leading Demand Side Platforms and delivers imme...
Powered by PressBox